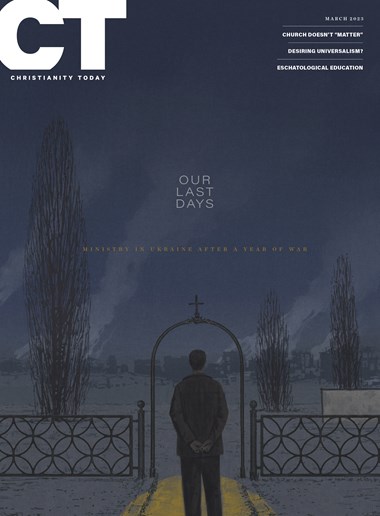 Read CT anywhere you go.
Subscribers have full access to CT's digital archives, including special issues. Download a PDF of this issue, or browse individual articles below.
About This Issue
What does ministry look like when every day might be one's last? Our cover story details the ongoing work of several Ukrainian pastors who've led scattered and traumatized congregations through a year of war. Also in this issue: ministry to moms and babies in post-Dobbs Mississippi, what the tower of Babel really means, and Chinese ministries that use tea to bridge generational divides.