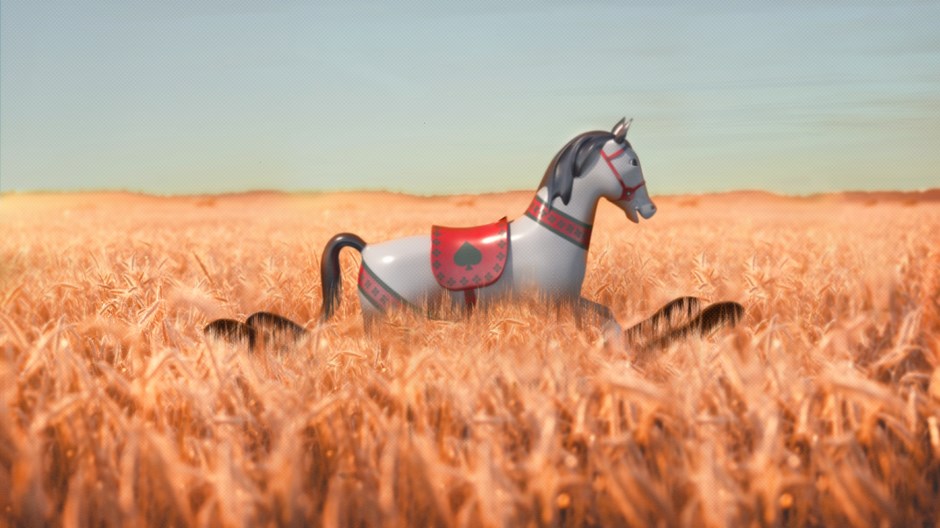 Image: Illustration by Rick Szuecs / Source Images: Tomas Kirvela / Unsplash / Envato
Pentecostal and charismatic Christians love the theme of divine abundance. Hopefully all Christians do, but my tradition tends to stress it. We love talking about the bounty of God, the overflow of the Spirit, and the extravagant riches of Christ. We are more likely to name our churches "Abundant Life" than "Main Street Bible Church." Our songs and prayers reflect a confidence that God will surpass our expectations by a country mile.
From a distance, this conviction can be misunderstood. Many associate it with an unhealthy interest in money. And at its worst, the language of fullness and abundance can be (and has been) distorted to promise material comfort to those who believe enough, declare enough, or give enough.
But there is no need to throw the baby out with the bathwater. At its best, celebrating divine abundance simply reflects the emphasis of Scripture: the garden filled with fruit, the land flowing with milk and honey, the temple festooned with gold and purple, or the mighty crystal river cascading from God's throne, bringing healing and fruitfulness wherever it goes.
In particular, divine abundance reflects the emphasis of John's gospel. Most of us are familiar with John 10:10, where Jesus famously declares, "I have come that they may have life, and have it to the full." This is not an incidental or isolated remark. Coming halfway through the gospel, it is sandwiched between two "I am" statements: "I am the gate" (v. 9) and "I am the good shepherd" (v. 11). Jesus pictures himself as a doorway to salvation and a shepherd laying down his life for his flock, and between these images comes the key contrast between his ministry and that of the "thieves and robbers" who came before him (v. 8). They came to take; he comes to give. They sought destruction; he seeks abundance.
John has been building toward this statement for a long time. In chapter 1, he describes the ministry of Christ as an outpouring of divine fullness: "From his fullness we have all received, grace upon grace" (v. 16, ESV). In chapter 2, we visit a wedding where Jesus produces an absurdly large quantity of outstanding wine. In chapter 6, he does the same with bread, creating so much that everyone is full and 12 basketfuls are left over.
Jesus' signs are repeatedly expansive, excessive, and needlessly generous. Individuals are healed after being paralyzed for 38 years (5:1–9), being blind since birth (9:1–7), or even being dead for four days (11:38–44). Over 150 large fish are summoned from the deep, caught, counted, and barbecued (21:11). These are just a small fragment Jesus' lavish, life-giving deeds—if we had written them all down, John suggests, all the books in the world couldn't possibly contain them (21:25).
The dialogues in John tell the same story. We learn that Jesus "speaks the words of God," who gives "the Spirit without limit" (3:34). We learn that he comes to grant "a spring of water welling up to eternal life" (4:14), to do "greater works than these, so that you will be amazed" (5:20), to bequeath "rivers of living water" for people to drink (7:38). He compares himself to a seed that dies and thus bears "much fruit" (12:24, ESV) and a vine in whom his disciples will abide and bear much fruit as well, so that their "joy may be complete" (15:11). Even in Jesus' death, we see blood and water pouring out of his body, streams of living water flowing from his innermost being (19:34).
John could not make it clearer. Jesus is full—of grace and truth, Spirit and joy, bread and wine, light and life, works and water, and fish and fruit. Divinity professor David Ford puts it simply in his recent commentary: "John is a Gospel of abundance."
Perhaps we emphasize divine abundance too much. Maybe our obsession with material wealth and welfare results from too much time reflecting on God's fullness. My suspicion, however, is the exact opposite: that we grab what we can because we think our Father's resources will run out. Only by reflecting on his bounty—the vats of wine, the baskets of bread, the grace upon grace—do we cultivate lives that are generous and hearts that are filled with joy unspeakable. As Jesus says in Matthew 10:8, "Freely you have received; freely give."
Andrew Wilson is teaching pastor at King's Church London and the author of God of All Things.
Have something to add about this? See something we missed? Share your feedback here.
Spirited Life
Spirited Life is a collision between biblical reflection and charismatic practice, aiming to make people happier in God.
Andrew Wilson is teaching pastor at King's Church London and author most recently of
Spirit and Sacrament: An Invitation to Eucharismatic Worship
(Zondervan). Follow him on Twitter
@AJWTheology
.
Previous Spirited Life Columns: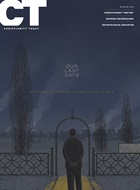 This article is from the March 2023 issue.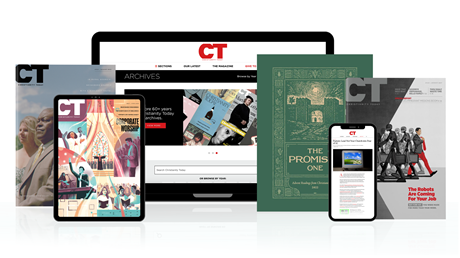 Annual & Monthly subscriptions available.
Print & Digital Issues of CT magazine
Complete access to every article on ChristianityToday.com
Unlimited access to 65+ years of CT's online archives
Member-only special issues
Subscribe
Divine Abundance Is More Than a Charismatic Hobbyhorse
Divine Abundance Is More Than a Charismatic Hobbyhorse