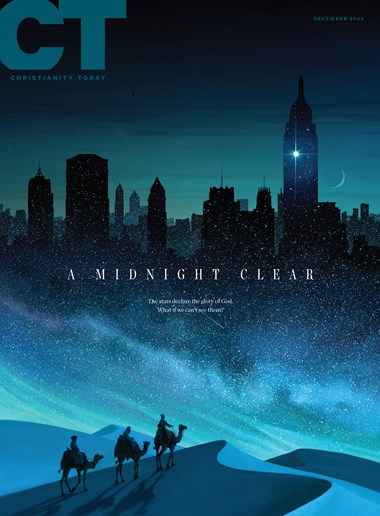 Read CT anywhere you go.
Subscribers have full access to CT's digital archives, including special issues. Download a PDF of this issue, or browse individual articles below.
About This Issue
The Magi followed a "star when it rose" in order to find and worship the king of the Jews (Matt. 2:1–2). This month's cover story explores the worship-inspiring wonder of the night sky—and the impact on humanity when our view of the cosmos is obscured by light pollution. Also in this issue: the ethics of embryo adoption, a Christian college goes nuclear, truth and mercy in Jude's epistle, and an ancient scrap of parchment with Jesus' words.