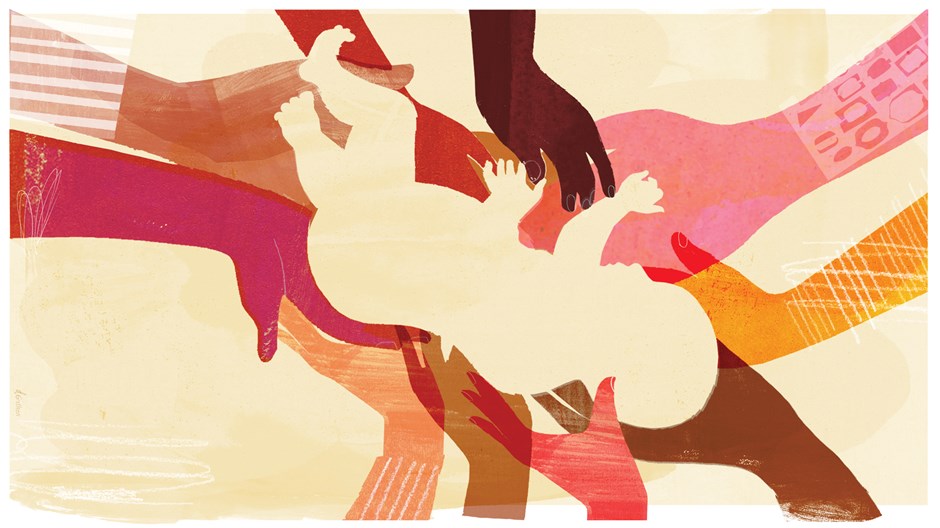 Image: Illustration by Donna Grethen
Betty Hodge knows what it's like to have an unplanned pregnancy. And she knows what it's like to have the father of the unborn child push for an abortion. She's been there.
But she didn't seriously consider terminating her pregnancy, because, she said, she didn't feel alone.
"Thankfully I had a family that was supportive," Hodge said. She now works at a pregnancy resource center in Jackson, Mississippi, so she can provide that same support for other mothers in need.
These days, she sees a lot of them.
The United States Supreme Court overturned Roe v. Wade last year, allowing the state of Mississippi to pass a law banning all abortions except to save the life of the mother or in cases of rape or incest that have been reported to police. The clinic that gave its name to the Dobbs v. Jackson Women's Health Organization case shut down in July. It was the state's only abortion provider, so while women may still travel to Florida, New York, or Illinois to terminate a pregnancy, abortion has effectively ended in the Magnolia State.
The state health office estimates this will result in an additional 5,000 babies being born in Mississippi in 2023. The pro-life movement there is eager to celebrate each of these precious lives, but they're also aware of other upsetting statistics: Mississippi has the highest rate of preterm births—over 30 percent more than the national average. The state has the highest infant mortality rate in the US, with nearly 9 of every 1,000 babies dying. And for the infants who live to be toddlers, 28 percent will live in poverty.
Hodge doesn't shy away from these hard facts. For her, this is part of the work of being pro-life.
"Just because it's illegal, it didn't end the reason and the fear that was driving [women] to abortion," she said.
She believes, however, that pro-life Christians can effect deeper change.
"We can help women keep their babies," she said. "We can really help women and help children."
Hodge has been doing this for five years now. She started a chapter of Embrace Grace, a 12-week program that supports single parents and women facing unplanned pregnancies, at her church in 2019. The Pointe Church in Brandon, Mississippi, was only the second in the Jackson metro area to offer the program, but Hodge started to spread the word—coaching and coaxing churches to open their doors and their hearts. Sometimes pro-life Christians don't realize how offering a meal or a little childcare can make a difference.
"It's really to come alongside women and see where they're at and do a mentorship and just invite them into your life," she said.
At the same time, Christians have to learn to put aside middle-class concerns about respectability that they're used to, Hodge said, if they're going to be pro-life like this.
"You have to be ready for the f-bomb to come out of a mouth," Hodge tells the women she meets at evangelical churches. "You've got to be ready for someone to come in here in a short, short skirt."
Hodge was hired by the Center for Pregnancy Choices. The clinic offers practical support to empower a woman to choose life and is committed to "walk with her through her journey beyond her decision to parent." Part of Hodge's time is spent working with churches and helping them start Embrace Grace groups. There are now about 20 churches involved.
Virginia doctor John Bruchalski used to perform abortions before he felt convicted that it was wrong because he had a moral obligation to both the mother and the unborn child. He believes these kinds of efforts will really build a culture of life. Christians should celebrate the Dobbs decision, he said, but also be realistic about what the courts can and cannot do.
"Hearts don't get changed by political laws," he said. "They will save lives, for sure. We know that tens of thousands of infants since Dobbs have been saved. But you don't change hearts that way."
At his obstetrics and gynecology clinic, Bruchalski has decided to offer services to women regardless of income. A large percentage of the patients he sees have no insurance, and the costs are covered by Divine Mercy Care, a Christian nonprofit that supports 12 pro-life women's health care clinics across the US.
He's been operating his clinic since 1994 but believes it is more important than ever, after Dobbs, to find clear and practical ways to help women and children. The pro-life movement has to double down on love and personal sacrifice, Bruchalski said.
"If we don't examine our own consciences now, if we're happy with the status quo and say, 'We've done enough,' I think it's a big mistake, because the Enemy never sleeps," he said.
Back in Mississippi, Anja Baker says she sees that happening: The pro-life movement is doubling down and actively working to help the babies born because of Dobbs.
"There are so many people doing so many things," she said. "It's a completely opposite narrative from the one that 'there's nobody and there's nothing.' I think the Enemy wants us to feel isolated when we're in crisis."
Baker is the Mississippi coordinator for Her Plan, a Susan B. Anthony Pro-Life America project launched in Virginia in 2019 to cultivate networks of organizations that care for pregnant women, new mothers, and their children. Her Plan focuses on "abortion triggers"—factors that cause women to pursue abortions—and finding organizations that can meet those needs, including health care, financial assistance, legal support, and childcare.
As a 27-year-old mom with a child with complex needs, Baker is acutely aware of the fears and challenges that mothers face in Mississippi.
"I understand that things aren't just straightforward," she said.
At the same time, there's more help available than most people realize, even in Mississippi. Baker has a list of 140 different churches and organizations that are stepping up to help. And Her Plan is a relatively new project.
"We're going to take a state like Mississippi—a state that gets picked on by the media and pop culture—and we're going to make it the champion of hope and life, hospitality and generosity," Baker said.
One of the churches Her Plan is working with is Crossgates Baptist, a megachurch with 5,000 regular attenders in the Jackson area. Sydney Charlton, who serves in the missions department, said that the work of offering hospitality and generosity is often really simple.
"We've got moms who call," she said, "and they're just trying to figure out how to put food on the table."
It reminds her of the command of Proverbs 3:27: "Do not withhold good from those to whom it is due, when it is in your power to act." That's what she's trying to do in Mississippi.
"You can't always help, but a lot of times, people just need groceries, or help with a utility bill, and a little bit of hope and encouragement that God and God's people really do care," she said.
And with the state expecting 5,000 more babies in 2023, she sees an opportunity to put pro-life beliefs into practice and show that Christians care.
"If we're going to say we stand for life, then it's pertinent for us to stand up and say we don't just care about the unborn child," she said. "As a church, we have an opportunity to make a difference."
Adam MacInnis is a reporter in Canada.
Have something to add about this? See something we missed? Share your feedback here.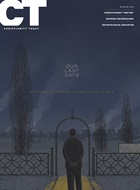 This article is from the March 2023 issue.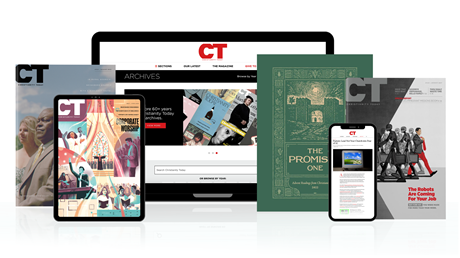 Annual & Monthly subscriptions available.
Print & Digital Issues of CT magazine
Complete access to every article on ChristianityToday.com
Unlimited access to 65+ years of CT's online archives
Member-only special issues
Subscribe
Mississippi Evangelicals Prepare to Welcome Dobbs Babies
Mississippi Evangelicals Prepare to Welcome Dobbs Babies