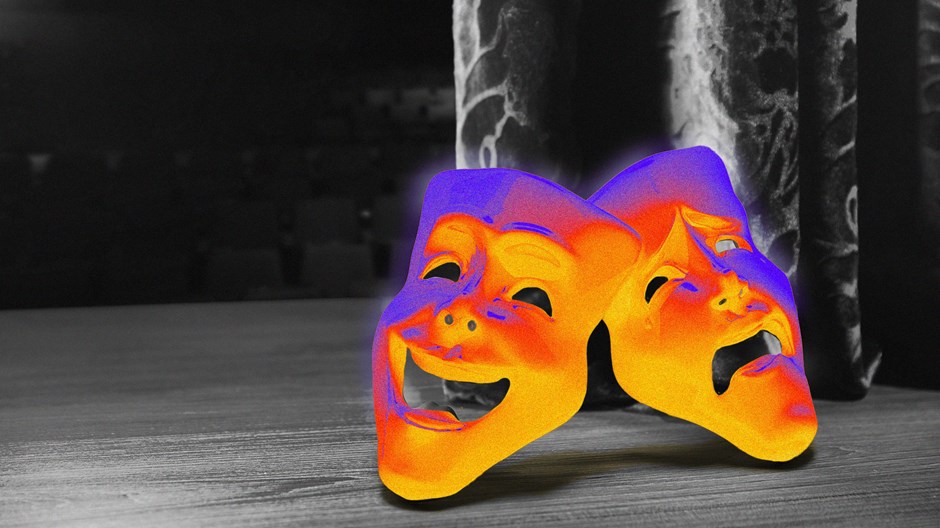 Image: Illustration by Abigail Erickson / Source Images: Getty
A member of our church went to jail for several years. Suffice it to say that he'd done bad things. His incarceration, however, caught our congregation by surprise. No one would have suspected him of living a double life—even those who lived with him. In sorrow, he now tells me how he had mastered a pantomime of Christian piety, the kind of social gestures and grammar that appear to manifest a genuine faith.
Our church member was an extreme case of hypocrisy. But as one who often preaches and prays in public, I too know something of the pull toward performative piety.
Pastor and author John Starke also knows these pressures and writes about them with transparency in his latest book, The Secret Place of Thunder: Trading Our Need to Be Noticed for a Hidden Life with Christ. The title may cause you to picture Starke as some kind of modern monastic. Yet he pastors a church in Manhattan, with its fast-paced life and exorbitant living costs. If a hidden life with Christ can abide there, it can abide, I assume, anywhere.
You may not be a pastor or live under an urban grind, but you likely know these same pressures in your Christian community. "The longer you are in faith communities," writes Starke, "the more you learn what it looks like to be humble—what facial expression to make, how to carry yourself, what words to say, how to be seen without looking like you want to be seen." This drive to perform can come from modern cultural pressures, but also from the desires of our own hearts. "This impulse toward performative living isn't new," Starke writes, "or else Jesus wouldn't have warned against it in the Sermon on the Mount."
The title of the book comes from Psalm 81:7, which celebrates God's activity in the Exodus: "In distress you called, and I delivered you; I answered you in the secret place of thunder" (ESV). For all the literal and metaphorical thunder on display in the plagues and lawgiving that accompanied God's delivery of Israel from captivity, this psalm speaks to another side of his relationship with his people: the hiddenness of his still, small voice and what Revelation refers to as "hidden manna" (2:17).
Throughout the book, Starke expounds New Testament passages that emphasize themes of hiddenness, calling attention, for instance, to the God who sees in secret (Matt. 6:6) and the grain of wheat that must die before it lives (John 12:24). In exploring this agrarian metaphor and others used by Christ, Starke shows how farm life has more cultural transcendence than we often appreciate. To say it another way, perhaps Jesus wasn't just speaking in terms familiar to his first audience. Had he instead come to our modern world, he might have still spoken more about vines and branches than tech and Wi-Fi.
Starke's writing style offers bits of memoir—snapshots of times when he experienced the beauty of life with Christ in spiritually dry seasons. He also speaks to the challenges of life with Christ, recalling busy seasons of attending graduate school and planting a church while having a second job and raising young children.
"By the time the church could cover my full salary and I could quit my second job," he writes, "I was weary and burned-out. It took a while for my body to learn that I wasn't working two jobs. At times, as I played with my kids, I would suddenly panic and feel for my phone, trying to remember if I had gotten everything done, responded to all the emails, and returned all the calls to ensure that I let down as few people as possible. It would be a while before I felt normal again."
I appreciated the honesty Starke shows in passages like this. Some Christian authors can resemble commercials for prescription drugs, which often skate through potential side effects in hurried, breathless sentences meant to stave off lawsuits. But Starke acknowledges that the way of Jesus, while better, is also harder. In refreshing ways, The Secret Place of Thunder repeatedly encourages readers to count the cost.
"Going from a performative life to a hidden one with Christ," writes Starke, "can be lonely, confusing, and disorienting." Elsewhere he observes, "The way from a performative life to a life hidden in Christ is death. And it feels like death too." Near the end of the book, he even describes it as "paschal death"—an intentional sacrifice we must choose.
There's a line in Ray Bradbury's classic Fahrenheit 451 in which a character describes how the image of Jesus has been distorted to such an extent that he resembles a "regular peppermint stick … all sugar crystal and saccharine." In other words, he's been remade as a celebrity used to make commercials for consumer products. In contrast, Starke writes, "If you remain with Christ, resisting the performative life, you will feel tension, pressure, and pain. Jesus is clear that life with him is a cruciform life."
Starke also does a good job critiquing our secular culture of self-help and our preoccupation with optimizing our lives. He shows how in Western culture we're bombarded with success stories of those who "overcame their difficulties by their grit, skills, gifts, resources, or education."
I would have preferred more engagement with the streams of Western Christianity, not merely Western culture, that tend to mimic these themes. This would have made the book more polemical, but not needlessly so. Christians must see that the enticements of a performative life come not merely from outside our camp, but from within it as well. Jesus critiqued the religious leaders of his day who loved the praise of men, sounded trumpets, and received their reward in full (Matt. 6:1–6).
Our church member who went to jail had to learn hiddenness by necessity, while most Christians get to learn it by invitation. But all Christians exhausted by the performative life need the reminder that when we pray a silent prayer in the forest—a prayer with no sound and fury and no one posting about it on social media—our heavenly Father who sees in secret will reward us. Indeed, as Starke points out, his seeing is the reward.
Benjamin Vrbicek is the lead pastor at Community Evangelical Free Church in Harrisburg, Pennsylvania, the managing editor for Gospel-Centered Discipleship, and the author of several books.
Have something to add about this? See something we missed? Share your feedback here.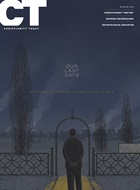 This article is from the March 2023 issue.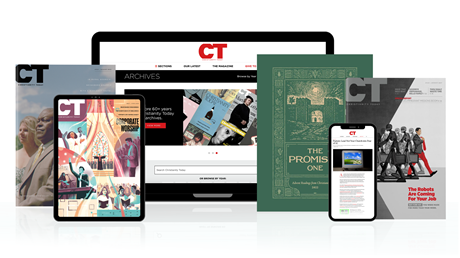 Annual & Monthly subscriptions available.
Print & Digital Issues of CT magazine
Complete access to every article on ChristianityToday.com
Unlimited access to 65+ years of CT's online archives
Member-only special issues
Subscribe
All the World's Not a Stage
All the World's Not a Stage