true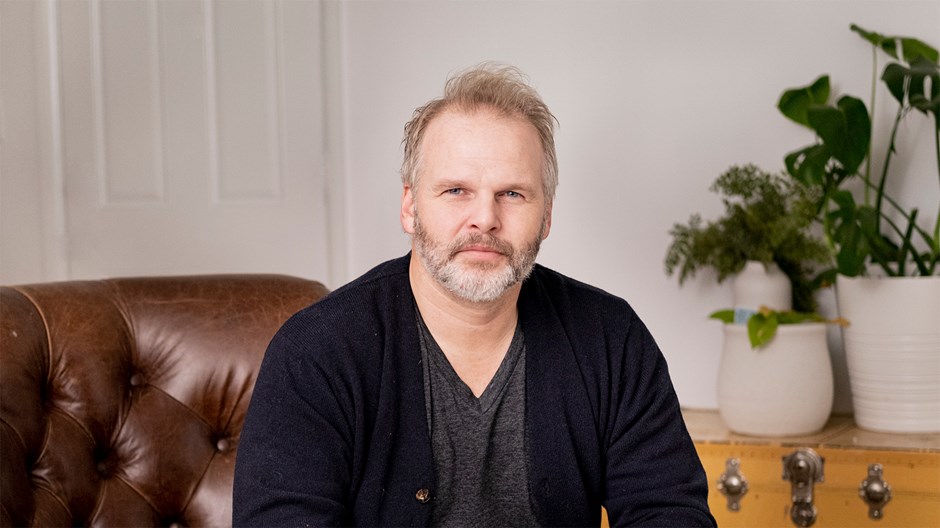 Image: Eli Hiller
I grew up a small-town country boy in Ohio, the youngest of eight. Our home was a Christian home, and as a child I heard the message of salvation many times. I remember asking Jesus into my heart on our family stairway when I was eight years old. In fact, I remember asking Jesus into my heart on several occasions, but I don't believe I did so out of any genuine faith.
What I wanted, more than anything, was to be special—on my own terms. Watching my older brothers being good at fixing and building things, I longed to be good at something too.
Over time, that something became music. I loved music and how it helped me feel better when I was down. I viewed it as my ticket to belonging.
Our church needed a bass player, and I was quick to fill the part. Wielding a modest, hand-me-down bass guitar and a pocket tuner, my love of music began to bloom. Finally, I had found somewhere to fit in. But my longing to impress others was an appetite that was impossible to satisfy.
Eventually, I started to jam outside of the church, in settings where people often drank alcohol or smoked more than cigarettes. Before long, I was joining in and enjoying this new lifestyle. Meanwhile, I was delving into movies and books about rock-and-roll history. Learning about the drug-fueled exploits of some of my favorite musicians, I figured that drinking and drugging would help me become a more creative songwriter.
Raging addiction
After turning 18, I got in trouble with the law for drinking, which got me kicked out of the church band. That was when I started playing in bars and nightclubs. As the shows grew bigger, so did my habit of drinking and getting high. On some level, I was scared to fail and feel like I didn't fit in.
As I turned 20, my life began turning numb. On Christmas day, we found out that my mom had breast cancer, and nine months later she died. On the day of her funeral, I got a bag of dope and a bottle of whiskey and jammed all night, wondering how my Jesus-loving mom could have suffered such an unjust fate. I cursed God for it and decided I didn't want to believe anymore. I didn't know how to grieve my mom's death except by writing and playing music.
But my addiction was raging out of control. For nearly 10 years, I was popping pills, consuming whiskey like water, and snorting or smoking anything that would get me higher. I was in the process of losing myself, my friends, and eventually almost everything I had. Music might have been my ticket into the party, but my rock-and-roll lifestyle ensured that I was continually getting kicked out. It was hardly unusual for me to fall off the stage during a show because of my drugged stupor.
Love of music seemed to be the only thing that kept me hanging on. One day, our band got a pair of incredible opportunities. Arthur Williams, a blues harp player who had performed with some of the greatest blues legends like B. B. King, Muddy Waters, and John Lee Hooker, was interested in playing on our album. We jammed and drank Mississippi moonshine at his home before opening for none other than the legendary Chuck Berry, credited by many as the father of rock and roll.
I was over-the-moon excited to meet these icons. But the experience changed me in ways I didn't expect. As I looked into their eyes, I somehow realized that music wouldn't ever fill my emptiness.
Meanwhile, my addiction deepened to include morphine, OxyContin, and heroin. And my girlfriend kicked me out of her house, sending me away with only my guitars in hand. I responded in the worst way possible, bingeing for what seemed like two months. But the drugs weren't working because the music wasn't working. Almost every night I blacked out and woke up in my own filth, wondering how I had managed to make it back to my apartment.
At the bottom of this downward spiral, I called a longtime friend, Missy—the woman who would one day become my wife. I told her I was sick. She spoke life into me! Sharing the gospel, she told me that Jesus has a plan and purpose for my life, but that I needed to quit drinking and drugging.
The conversation rang in my ears as I pondered whether Jesus could offer the fulfillment that drugs no longer brought. Lying on a borrowed couch in an apartment with no electricity, I looked through the only thing I had left from my childhood—a green tub of odds and ends—hoping I could find something to give my heart peace and rest. Underneath a chessboard with no pieces sat my mom's Bible, with the cover worn off and her handwriting all over it.
I partied again that night and again woke up a mess, full of remorse and sadness. But I also awoke with a new conviction, as though I had seen a light in my darkness. I started asking Jesus to forgive me for all the sinful things I had ever said, for everything I had done to alienate my family, friends, and all those around me. The amazing thing is that I felt this forgiveness change me from the inside out.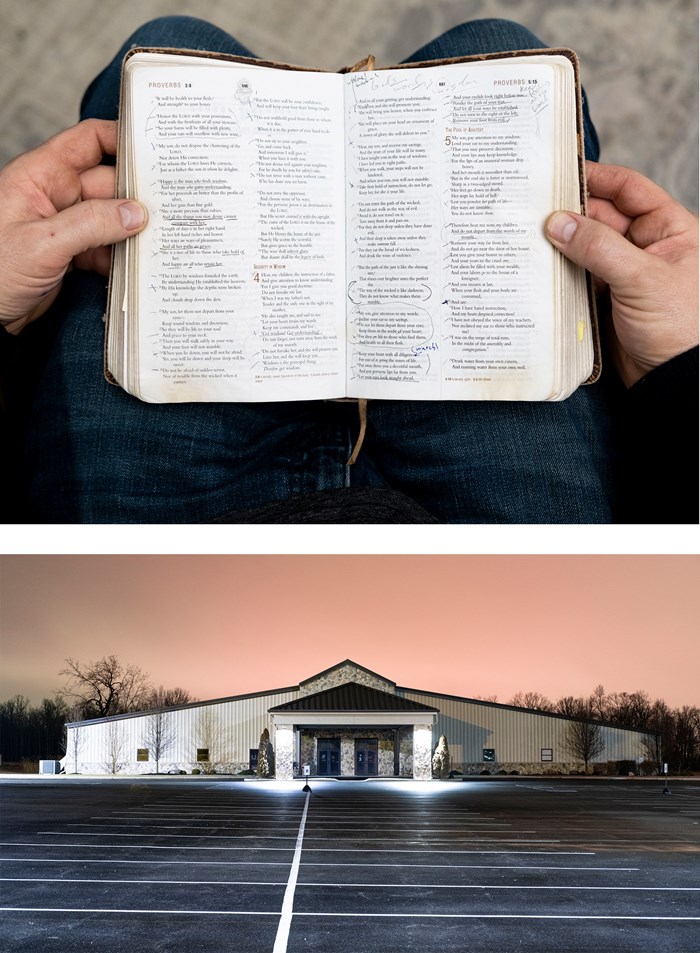 Image: Eli Hiller
Needless bruises and bloodshot eyes
I started reading my mom's Bible, turning to the Book of Proverbs because that's what my dad would read to us growing up. Many passages grabbed my attention. "Who has woe? Who has sorrow? Who has strife? Who has complaints? Who has needless bruises? Who has bloodshot eyes?" (23:29). That was me, for sure.
I read these words: "Wine is a mocker and beer a brawler. Whoever is led astray by them is not wise" (20:1). Then these: "For drunkards and gluttons become poor, and drowsiness clothes them in rags" (23:21). But the verse that really stopped me in my tracks was Proverbs 4:19: "The way of the wicked is like deep darkness; they do not know what makes them stumble."
I realized I was stumbling through life because I was always trying to fit in. To be something I wasn't. Drinking and drugging to win approval from the crowd. But all it did was push me down an increasingly dark path. I saw clearly that my wickedness was my selfishness. I had pushed everyone away, and in return, everyone was gone, leaving me with loneliness and addiction.
I cried out to Jesus, and he saved me. He also started changing me by the power of his Spirit. This didn't happen overnight, and even though I didn't desire drugs or alcohol anymore, I continued playing with my bar band for the next year. By God's grace I avoided falling back into addiction. Meanwhile, God gave me a greater desire to pray and read his Word.
Missy and I have now been married for 11 years, and I've been free from drugs and alcohol the entire time. We've been blessed with the opportunity to do outreach ministry together, in part by hosting an event called Night of Hope, a concert geared toward helping and encouraging people facing all types of addiction. We have seen the mighty hand of God moving in people's lives to change and rearrange them from hopelessness to new life in Jesus Christ. Praise God that I can share the hope of having a relationship with Jesus that truly turns one's darkness to light.
Benjamin Budde is the author of War a Good Warfare: Fighting the Battles Within as well as a children's book, The Tale of Louie the Lion Tamer. He and his family live in St. Marys, Ohio.
Have something to add about this? See something we missed? Share your feedback here.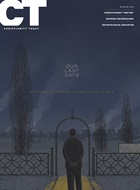 This article is from the March 2023 issue.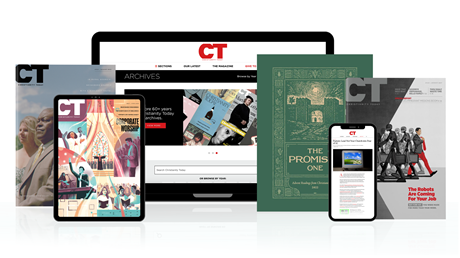 Annual & Monthly subscriptions available.
Print & Digital Issues of CT magazine
Complete access to every article on ChristianityToday.com
Unlimited access to 65+ years of CT's online archives
Member-only special issues
Subscribe
I Was the Proverbial, Drug-Fueled Rock and Roller
I Was the Proverbial, Drug-Fueled Rock and Roller