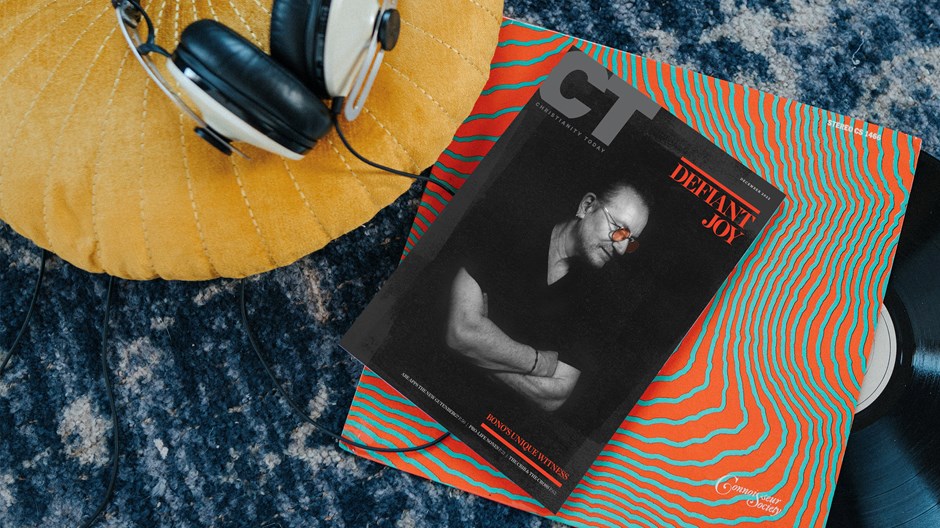 Image: Edits by Christianity Today / Source Image: Unsplash
For our final issue of 2022, Mike Cosper spoke with U2 frontman Bono—rock star, Christian, and author of a new memoir—about lament, grief, hope, and "punk rock prayers."
Some readers expressed gratitude for the rocker's reflections, reminiscing about how his music shaped their faith through car radios and stadium concerts. Others praised an "activism that stems from his passion for Jesus." (Bono is founder of the ONE campaign, which works to end poverty and preventable disease.) One social media commenter wrote, "What I admire about his hope in Christ is that he still considers himself a pilgrim who is continuously seeking the deeper things of God rather than someone who considers himself to have arrived."
But several readers also wrote to us because they were troubled by the profile's omissions—mostly Bono's positions on abortion and LGBT issues. In 2018, U2 publicly supported Ireland's repeal of its abortion ban. "Sometimes I'm not sure who Bono thinks Jesus is," one reader commented. "Jesus Christ is Lord. … If God became flesh in a womb, can we ever truly justify actively removing a life from the womb?"
Kate Lucky, senior editor, audience engagement
As a former MK, I can definitely say there were traumatic experiences and abuse, and I appreciate Rebecca Hopkins bringing up what makes the MK experience unique: namely, the idea that your actions have direct consequences on your parents' ministry and that speaking up or struggling is interfering with it. I don't think my parents pushed that much if at all, but my boarding school sure did, as did the churches that "sent us out." I think it was a huge factor in my developing and almost dying from anorexia at age 14.
@justyouraveragejoy (Instagram)
How tender of our God to choose both an older man and an older woman to be there waiting for him, praying for him at the temple on his first visit as a tiny baby!
@livinglovedtoday (Instagram)
Too many evangelicals have decided peace has to do with political power and sway—instead of what peace actually is: a baby slipping into humanity, anonymous. Peace is a person, but it's far more palatable for us to believe peace is a set of principles.
@CarolynUpNorth (Twitter)
I wonder if all of our Bible "helps" don't in some way work against internalizing biblical truth. The scientific method may stimulate the mind, but does it transform the heart?
Jack Scott
Batavia, IL
As a child I sat in church and witnessed the Word being read from a side pulpit and preached from the other side. Today I sit in church and see the Word on a screen, read off a screen by the pastor while I look at it on a front side screen, the Scripture pulpit unused. The digital age will impact how we do church, our liturgy, not just how we study and read the Bible. Do we need a digital theology of worship? Do seminaries prepare pastors accordingly?
T. D. Proffitt
Santa Ana, CA
Grateful to the visual design team on the article I wrote for @CTmagazine this month, especially artist Michael Marsicano. The whole spread is well done, but just consider the secondary illustration: This baby hand powerfully upholds the message. Let me count the ways.
Composition: The chubby hand held in midair is placed in the foreground, setting Mary and Joseph in the shadowy background. That's appropriate emphasis. It also makes the shape of the baby's hand a kind of sheltering welkin overarching his own family. Preach that!
Color palette: The highly saturated blue and purple, which shows up especially well on the two-page spread, follows the visual logic of purple=starry heaven, blue=Mary (that is, humanity). So once that is established by the big illustration, bring on the baby hand! Strongly lit from above, it combines the two natures of blue and purple, but reversed: The space above the hand is Marian blue, and the shadow under it is purple sky. All reflected in the glowing skin tone of the incarnate one.
Layout: The callout text under the baby-hand illustration connects it to the article's argument that the Son of God took hold of human nature. I wrote, "reaching out and drawing it in," and the illustration and layout show it.
Writers don't always love the editorial process, but this time around I can testify that @kbtrujillo and her team improved the work in some obvious ways, including ways you can see.
@FredFredSanders (Twitter)
The Incarnation is both the means and end of grace. However, the same can be said of crucifixion and resurrection. One (resurrection) presupposes the other (crucifixion). In the Baptist tradition under which I was raised, the gospel has not been preached until you go by Calvary. It is Christ crucified, died, rose, ascended, and coming again.
Leander C. Jones
Northport, AL
Correction: The January/February 2023 article "Selling Books Without Selling Your Soul" incorrectly described NavPress and Tyndale House Publishers' relationship on page 66. Though Tyndale sells and markets NavPress books, NavPress retains editorial control over the titles it publishes.
Have something to add about this? See something we missed? Share your feedback here.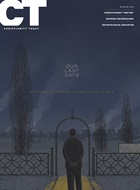 This article is from the March 2023 issue.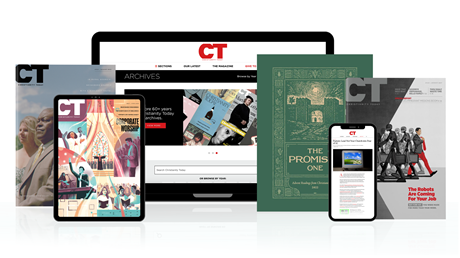 Subscribe to Christianity Today and get access to this article plus 65+ years of archives.
Home delivery of CT magazine
Complete access to articles on ChristianityToday.com
Over 120 years of magazine archives plus full access to all of CT's online archives
Subscribe Now
The Bono Interview: Plaudits and Problems
The Bono Interview: Plaudits and Problems