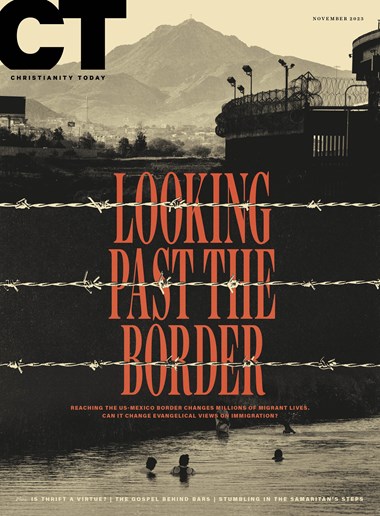 Read CT anywhere you go.
Subscribers have full access to CT's digital archives, including special issues. Download a PDF of this issue, or browse individual articles below.
About This Issue
Our cover story this month looks at the complexity of the immigration crisis through a different lens. Rather than focusing on politics or policy, "One Christian's Quest to Change the Way We See Immigration" profiles one particular border ministry and its vision for a specific piece of land and the stories it tells. Also in this issue: new life for a Deadhead, Jesus' take on thrift, insights from medieval Christian spirituality, and lessons in unheroic aid from the Good Samaritan.