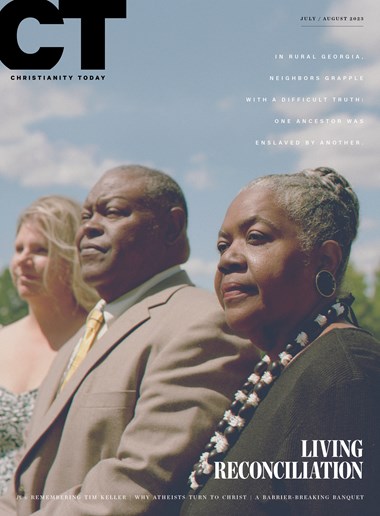 Read CT anywhere you go.
Subscribers have full access to CT's digital archives, including special issues. Download a PDF of this issue, or browse individual articles below.
About This Issue
What does it look like to love one's neighbor across a shared history of slavery? Our cover story explores racial reconciliation through the lens of one specific relationship: family friends grappling with the discovery that one's ancestor had enslaved the other's. Also in this issue: honoring Tim Keller, what we get wrong about David and Goliath, Elisabeth Elliot's unsentimental realism, and Christ-honoring masculinity.