In our April issue, Dru Johnson and Celina Durgin posed a provocative question: Is it time to quit "quiet time"? An overemphasis on personal Scripture study, they argued, has led to decreased biblical literacy. Rather than "microdosing" Scripture alone, Christians should be reading together, putting passages in context and asking each other questions.
Good riddance, some readers said. Quiet time has long been too legalistic, a box to check off the to-do list rather than an encounter with the living God. Others offered suggestions for engaging with the Word: Sunday school classes, post-sermon discussions over meals, and Bible commentaries in small groups, to name a few.
But do all kinds of Scripture study have to serve the same purpose? And must one mode be abandoned for another? Pete Deison, a pastor and former Dallas Seminary professor, emphasized the Holy Spirit's ability to enlighten us above and beyond our exegetical understanding. Kelly Pelton of Kerrville, Texas, agreed:
The purpose of a daily quiet time has never been to attain Bible literacy; enjoying one's relationship with God so as to be Spirit-led is the point. Transformation happens both in community study of the Bible and in solitude with God; both practices are indispensable.
Bob MacLeod of Orlando, Florida, who spent many years with Cru, has compassion for novice Bible readers:
In my writing, I find that I need to expand the context surrounding the specific verse or passage and cannot take for granted that the reader will be familiar with the passage or story at all. By weaving in context, I have made it an objective to increase the reader's overall understanding of the Bible. I could wring my hands on this subject. But really, as the writers noted, this is an opportunity. Each new generation must own their own Bible. "So faith comes from hearing, and hearing through the word of Christ" (Rom. 10:17, ESV).
Kate Lucky
senior editor, audience engagement
I tell those under my care [as a minister] that I believe that when we come to the end of things, we will see God accomplished something so beautiful, so incredible, so unimaginable through the suffering in the world that we will rejoice and be glad. Is this what I am talking about but have had no idea how to explain it other than it is a statement of faith based on the love and goodness of God?
Dolores Wiens
St. George, UT
John R. Schneider's conjecture that the suffering of animals may be purposive in a theological sense leads him to hope that there is a place for animals in the messianic heaven. Given the gravity and scale of their pain, however, and our divine grant of stewardship, it would be a mistake to let Schneider's reflections divert us from the recognition that there is much we can and should do here and now to alleviate animal suffering. We now know that animals have an immense capacity to suffer, and so, as sensitive and compassionate beings, we should seek to alleviate their burdens to the greatest extent possible. It is possible to share in Schneider's hope for an afterlife for animals while taking worldly steps to confront today's wide-scale cruelties (such as factory farming, trophy hunting, puppy mills, or animal fighting).
Bernard Unti
Germantown, MD
Perhaps the author is too quick to equate pain with "suffering." I am a retired pastor and recently completed my 100th ultramarathon. Every athlete knows and even embraces physical suffering in training and competition. But physical suffering does not always result in emotional suffering. Animals can feel pain and thus suffer physically. But do they suffer emotionally? If not, is their "suffering" meaningfully or ethically different from that of an athlete? Yes, one is voluntary and the other isn't. But we are also talking about different brain capacities and functions. If animals are genetically predisposed to experience pain more stoically and less emotionally, the questions addressed by the article are greatly relativized.
Mark Swanson
Sedona, AZ
In January, I was on a Zoom call with Haiti's ambassador to the US and representatives from aid groups that work in Haiti. The meeting was part of the Haitian government's efforts to combat gangs that have taken control of much of the country. Many people in the conversation came from evangelical backgrounds: nonprofit leaders, the ambassador, and the acting head of state. I wondered if this level of contact between Haiti's national leaders and American evangelicals was unusual.
I know Haiti well, but what I found in the archives of periodicals and missions agencies surprised me. Nowhere had I learned that Methodist missionaries helped launch the country's first public schools, or that American missionaries helped end the US occupation of Haiti, or that a Haitian diplomat was recruiting evangelicals to start missions even as his boss oversaw torture and executions.
Today, the US government is urging US citizens to leave Haiti for their safety. Some of my Haitian sources are trying to get out as well. The Haitian church is rugged and luminous. Still, I find myself wondering: Will that church, built on the hope of a broken world being put right, remain hopeful? Until we know, I'll just keep asking questions. I've found that's a pretty good way to hold out hope.
Andy Olsen
senior editor
Have something to add about this? See something we missed? Share your feedback here.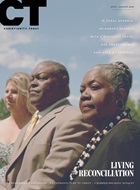 This article is from the Jul/Aug 2023 issue.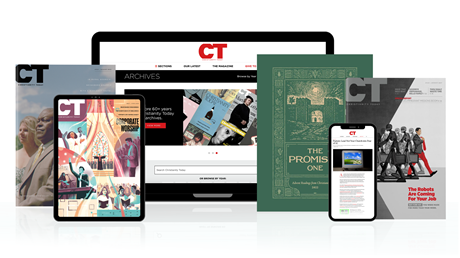 Annual & Monthly subscriptions available.
Print & Digital Issues of CT magazine
Complete access to every article on ChristianityToday.com
Unlimited access to 65+ years of CT's online archives
Member-only special issues
Subscribe
How Should We Then Study the Bible?
How Should We Then Study the Bible?