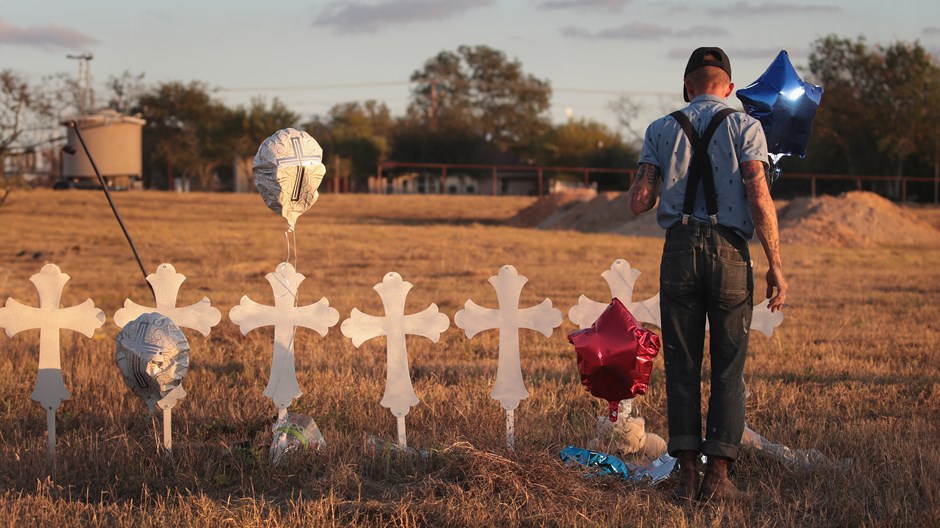 Image: Scott Olson / Staff / Getty
The United States Department of Justice has agreed to pay $144.5 million to those hurt in a 2017 Texas Baptist church shooting. The US Air Force failed to supply information about a domestic assault conviction to the FBI. A former airman should have failed the background check necessary to purchase a semiautomatic rifle. Instead, he was allowed to buy the gun; go to the church his ex-wife occasionally attended in Sutherland Springs, Texas; and fire off hundreds of rounds in 11 minutes, killing 26 people.
United States: NDAs are sharply limited
The National Labor Relations Board issued a clarifying memo on employment-based non-disclosure and non-disparagement agreements (NDAs), saying the government does not consider them valid if they make sweeping claims about confidentiality. Commonly used in church employment and settlement agreements, NDAs can only properly protect proprietary trade secrets, must have a time limit based on "legitimate business justifications," and cannot have a "chilling effect" that prevents people from speaking to the media. A Christian group called #NDAfree has been pushing for churches to eschew the legal tool.
El Salvador: Conversion best option for gang exit
A study of El Salvador prisoners found that religious conversion is the most accepted way out of gang life. The survey of nearly 1,200 people serving time found that there is no standard practice for ending membership in MS-13, 18th Street, or other smaller gangs. But 97 percent said church membership was an acceptable way to "calm down," or reduce participation, and a little more than half said conversion could allow for complete disaffiliation. The gangs watch converts closely and challenge the authenticity of new religious commitments. Roughly 15 percent of those in the US State Department–backed survey were attending evangelical worship services every week.
France: Christians propose extra episode of documentary
The French Protestant Federation offered to assist the broadcaster ARTE in making an additional episode of a documentary series on evangelicalism that would focus on the 745,000 believers in France. The series only briefly mentioned French evangelicals and did not distinguish them from Christian nationalists in the US or Brazil, prompting accusations of bias. ARTE did not respond to the offer.
Mozambique: Missionary pilot out of prison
Mission Aviation Fellowship (MAF) pilot Ryan Koher, an American, was released from prison after four months. Koher was arrested while transporting supplies to an orphanage in Cabo Delgado, a region rich in natural gas gripped by conflict with Islamic State Mozambique. Koher still stands accused of providing supplies to terrorists but has not been charged.
Saudi Arabia: Signs point to slow movement toward legal church services
A state-sanctioned pastoral visit from Coptic Orthodox bishop Antonious Marcos is encouraging Christians to hope that Saudi Arabia might eventually allow congregations to meet legally. There are currently about two million Christians in the kingdom, including an estimated 500,000 evangelicals, but allowing them to worship together would be seen by many Muslims as a violation of the holy sites of Medina and Mecca.
Crown prince Mohammed bin Salman has slowly pushed religious liberty reforms, while also cracking down on political dissent, since he took power in 2017. He cautions, however, that Christians cannot be allowed to officially meet without becoming targets for terrorism. The world's leading Muslim scholars signed a religious liberty charter in Mecca in 2019, calling on Muslim governments to protect houses of worship and the rights of religious minorities. In 2022, the nation also hosted an interfaith gathering that included Catholic and Orthodox leadership, 15 prominent rabbis, and the head of the World Evangelical Alliance.
Eritrea: Religious restrictions prevent pastor's burial
A Mennonite pastor was denied burial for more than two weeks because he did not belong to a state-recognized religion. Eritrea only allows people to identify as Sunni Muslim, Ethiopian Orthodox, Roman Catholic, or Lutheran. Tesfay Siyum, a founder of the Meserete Kristos Church, spent more than 10 years in prison for violation of the state's religious restrictions. He was released two months before his death. State officials rejected his family's burial applications for two cemeteries for bureaucratic reasons before he was finally laid to rest in the capital city of Asmara.
Russia: Evangelical wins draft exemption
A St. Petersburg court ruled the conscription of an evangelical pacifist to fight in Ukraine is not legal. Pavel Mushumansky, who did alternative service in 2019, was drafted in Vladimir Putin's "partial mobilization" and sent to fight in 2022. He appealed. "If I pick up arms and take another's life," the 23-year-old said, "God will ask me why I took the life of a person whom God had died for, and whom he loves." Mushumansky said he would be happy to do more alternative service. Tens of thousands of Russians have resisted the mobilization, many fleeing the country. This is the first successful legal challenge of its type in Russia.
Malaysia: Sporting event stirs fears of evangelism
A government official in the state of Selangor threatened to take action against a nonprofit organization encouraging religious tolerance through interfaith sports. The law prohibits inviting Muslims to churches. Impact Malaysia, which works with the Ministry of Youth and Sports, planned an event at a church in the city of Klang. The group insisted no Muslim youth were invited to the event. Religious affairs executive Zawawi Ahmad Mughni warned Impact Malaysia to be careful to avoid any such misunderstandings in the future.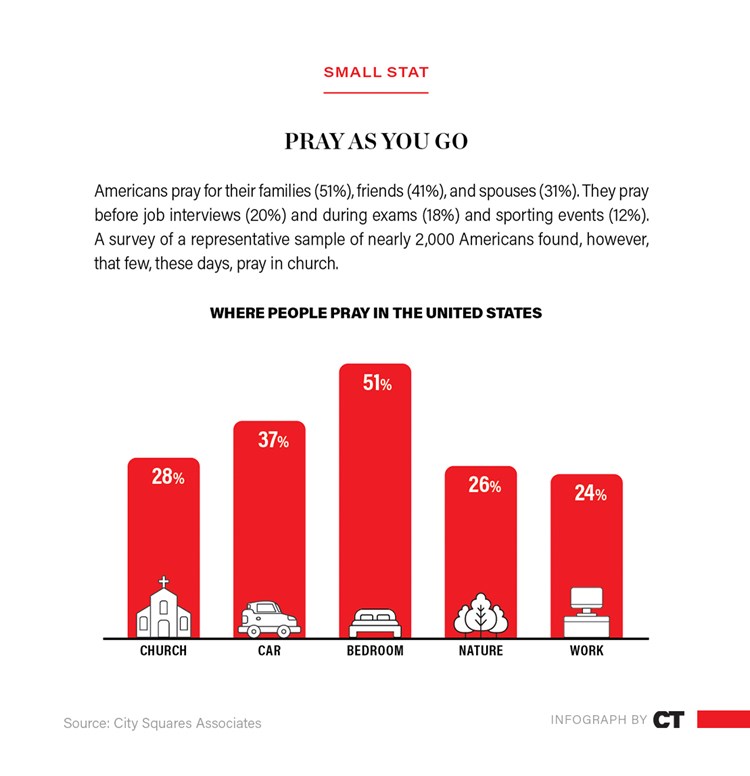 Have something to add about this? See something we missed? Share your feedback here.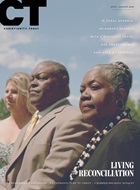 This article is from the Jul/Aug 2023 issue.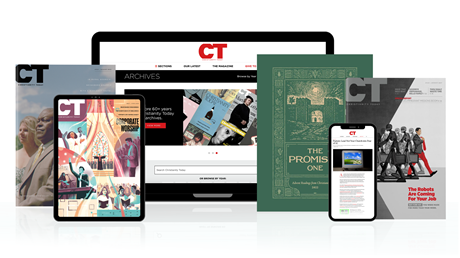 Annual & Monthly subscriptions available.
Print & Digital Issues of CT magazine
Complete access to every article on ChristianityToday.com
Unlimited access to 65+ years of CT's online archives
Member-only special issues
Subscribe
Church Shooting Victims to Receive $144.5 Million
Church Shooting Victims to Receive $144.5 Million