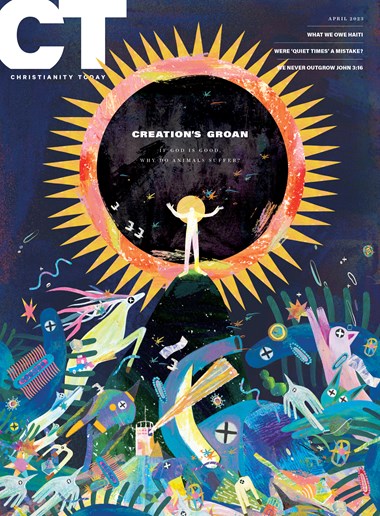 Read CT anywhere you go.
Subscribers have full access to CT's digital archives, including special issues. Download a PDF of this issue, or browse individual articles below.
About This Issue
This month's cover story delves into a specific facet of theodicy: animal suffering. Also in this issue: the history of missions in Haiti and how evangelicals can respond to today's crisis, how the 'daily quiet time' may be hindering Bible fluency, and the story of God's powerful work among Bhutanese Nepali refugees who are impacting American churches and communities.