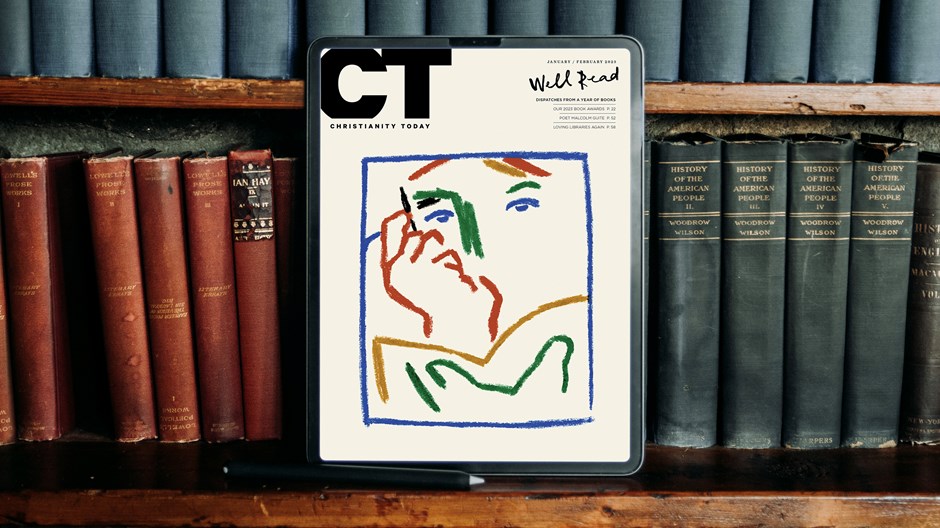 Image: Illustration by Christianity Today / Source Images: Unsplash
In our cover story "Libraries Aren't Safe, But They Are Good," Emily Belz reported on the Christian public librarians working for the good of their neighborhoods, sometimes amid controversy. These women and men navigate book bans and negotiate disagreements, but they also teach kids science, help patrons with forms, serve meals, and create space for dialogue and discovery.
"As a librarian, I feel seen!" said one Instagram commenter. "It is nice to know I'm not alone!" wrote another, who said she "often feels out of place within the larger profession." Still another got "teary-eyed" while reading.
This expression of gratitude from Carrie Sturgill of Exton, Pennsylvania, was representative of many messages we got:
Thank you for this article! It was an answer to my many prayers for more support as a Christian public librarian. I have worked in public libraries for over 15 years, and it continues to get harder to navigate the pressures from my secular profession while trying to maintain my personal biblical values. It is very isolating, but I also feel passionately that God has placed me in libraries for a reason, to play the role of intermediary between two opposing sociopolitical factions. It was encouraging to read about others like me, just trying to serve their communities well, doing the best we can to glorify God in libraries, rather than just avoiding them or shutting them down.
Veteran librarian Libby Bergstrom of Amman, Jordan, shared how she's using her training to glorify God overseas:
Now I'm working with IDEAS, an organization that sends Christian professionals to bring contagious hope to overlooked and forgotten communities. In my mind, what better place to do that than in libraries? I'm thrilled to be able to mentor and train librarians here in the Middle East.
We also heard from readers who value libraries for their inclusion of diverse people, topics, and perspectives. The Comic Book Legal Defense Fund retweeted the story, calling it
a thoughtful reflection on evangelical librarians who promote pluralism, not … restrictions. It's tempting to see current controversies as secular versus religious, left versus right, etc. The reality is more complex. There are many across faith and political communities who see protecting diverse expression as consistent with belief.
—Kate Lucky is CT's senior audience engagement editor
My wife enjoyed a hearty laugh at this, wondering where myths [about my family] originate. Dianna (correct spelling) is a wonderfully supportive wife and mother, and our three sons adore her, but she has never played a role in the business sides of our careers. Dallas and I formed Jenkins Entertainment when the movie company he was working for passed on a script he liked, and he suggested we make the picture instead. That resulted in Hometown Legend (2002) and started him on his filmmaking journey. And yes, some of his productions have served as vehicles for my stories.
Jerry B. Jenkins
I do look forward to the day when those with a strong discernment bent communicate with a tender tone, with more heart.
@KeylightLiz (Twitter)
God as the Good Samaritan is an ancient idea. In a prayer, Jerome referred to himself as "the man that was caught of thieves, wounded, and left for half dead, as he was going towards Jericho." He continued, "Thou kind-hearted Samaritan, take me up."
Evelyn Bence
Arlington, VA
I was very encouraged when this issue found me. I had just encountered Christians who were condemning a prominent pastor for having a large library and felt out of place as a Christian who is intrinsically drawn to beauty and art, particularly when it involves words, as I want to go into writing and editing as a career. I find CT very helpful in alerting me to relevant books and figures such as Malcolm Guite. His mode of being is not commonly found today, particularly in Christian circles where conformity seems to be the norm. It was freeing seeing someone live as he lives, having a passion for what others may not see as valuable.
Isabella Wu
Missouri City, TX
I enjoyed reading this article, and it reminded me that my Christian family is a diverse family. Thank you for writing and publishing it.
Collin Boothe
Conroe, TX
Now there's a man with whom I'd very much like to enjoy a cigar and a glass of whiskey.
David Bumgardner (Facebook)
Yes, yes, a thousand times yes! As a writer of Christian fiction, I resonated with the feelings of frustration expressed in this article. Most writers are introverts, paralyzed by the mere mention of marketing ourselves. After all, we spend most of our time in a room alone with imaginary people. Neither of my first two publishers did much in the way of promotion, so I felt somewhat adrift as I muddled along asking people to buy my books. I had all the platforms, but the reach was simply insufficient. It's enough to make one put down their pen forever. Except then my head would explode.
Cat FitzGerald
Chapin, SC
Have something to add about this? See something we missed? Share your feedback here.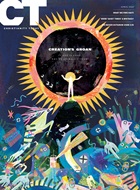 This article is from the April 2023 issue.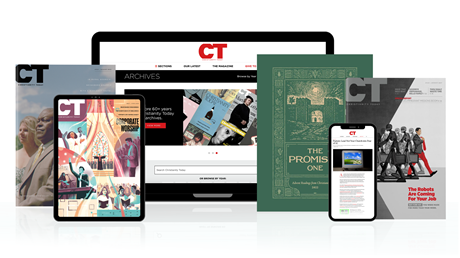 Subscribe to Christianity Today and get access to this article plus 65+ years of archives.
Home delivery of CT magazine
Complete access to articles on ChristianityToday.com
Over 120 years of magazine archives plus full access to all of CT's online archives
Subscribe Now
From Librarians, With Love
From Librarians, With Love