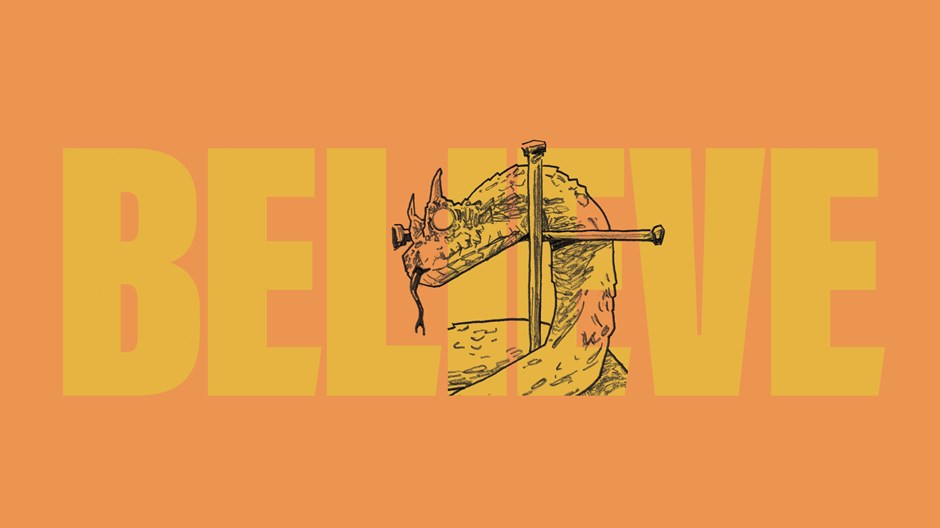 Image: Jared Boggess
In this Close Reading series, biblical scholars reflect on a passage in their area of expertise that has been formational in their own discipleship and continues to speak to them today.
One warm April night, my high school baseball team was celebrating a big win. Then one of our coaches gathered us together. In a serious tone, he told us that Merri Kathryn Prater, a good friend and classmate, had passed away a few days after her tragic road accident. My teammates and I immediately erupted with loud cries of lament. One classmate in the stands told a few of us that the sudden sound of our grief was like an explosion of shotguns as it echoed around the mountains surrounding our Eastern Kentucky baseball field.
When we calmed down, many of my teammates and I headed to Merri Kathryn's church. There, her pastor, Mike Caudill (known to his parishioners as Brother Mike), and members of the church were gathering to help local teenagers process the news of her death.
I remember sitting down in a pew in the pristine sanctuary of Hindman First Baptist Church with my teammates. One of them, a Christian like Merri Kathryn, turned the pages of a pew Bible to John 3:16, and he slowly began to read the verse to me.
"Jarvis, this is what life is all about," he said. That was the first time I remember hearing John 3:16. At that moment, while stricken with grief and shock, I had no clue what the verse would mean to me throughout my life. My teammate's exposition both shook me and left me silent.
In subsequent days, I considered the reality of my own mortality and my need to give my life to Jesus Christ in light of Merri Kathryn's faith, her death, and the truth of John 3:16. Members of Merri Kathryn's church had already told me about the gospel several times during my visits to see her at the hospital.
A few weeks later, on a phone call on April 22, 1996, Brother Mike led me to the Lord. I was 17. Brother Mike baptized me, and I became a member of Merri Kathryn's church. I was the first African American to join this church in its history.
This fellowship deeply loved me—even more than some people in my own family. They taught me much about love of God, love of neighbor, the gospel, and what I now call redemptive kingdom diversity. I was not the only one at my high school to become a Christian that year. Merri Kathryn's death led to dozens of professions of faith in my county of a few thousand. For several months, new believers kept asking to be baptized.
The content of John 3:16 was fresh and baffling to me first when I was a nonbeliever, and it still was in different ways when I was a new believer in Christ. During the revival in Hindman, I preached and shared my testimony, still in wonder at the verse. But perhaps there are many of us who forget the power, the truth, and the implications of verses like John 3:16 as we grow older in the faith.
Familiar verses can seem like the ABCs of the Christian faith—things to move beyond in order to drink from deeper wells. But if we have this attitude, we may forget key elements of the Christian gospel and miss the deeper, varied truths that are right there.
After my conversion, I began sharing my faith and the truth of John 3:16 with close family and friends. I often spoke about becoming a Christian to my uncle who raised me. One night he looked at me with a straight face and said, "Jarvis, I know John 3:16." Then he quoted it to me verbatim. "That is exactly right!" I told him. "That's why you need to give your life to Jesus now, because 'God so loved the world that he gave his one and only Son, that whoever believes in him shall not perish but have eternal life.'"
He knew the verse. He had it memorized. But he had never truly believed it.
Months passed, and I began to sense a call to ministry. With my church's encouragement, I preached first at their annual youth Sunday service, and several young people made professions of faith. Seeing God at work, my church decided to continue the services. My sermons were bad, to be honest. I didn't have any theological training; I just knew Jesus had saved me, and I wanted other people to be saved.
After attending often, hearing me preach, seeing people respond, and knowing how my life had changed at home, my uncle gave his life to Jesus during the invitation one night. Brother Mike baptized him, and he became the second African American member in our church's history. Soon, many other close family members and friends likewise gave their lives to Jesus because they heard and believed the message of God's love for the world in John 3:16.
I know now John 3:16 is one of the most famous verses in the entire Bible. It's often used in evangelism, as it was in my own experience and when I explain Christ's call to others. Because of its familiarity and straightforward message, Christians may sometimes lose sight of the verse's power. It is neither a cliché nor simply ABCs beyond which mature Christians should move. Instead, John 3:16 has the words of life.
Nicodemus, a Jewish leader and a Pharisee, was like many Christians raised in the church today. The first-century Jewish historian Josephus, also a Pharisee, tells us the Pharisees knew the Scriptures and traditional explanations very well. He described the Pharisees as "those who are esteemed most skillful in the exact explication of their laws." So Nicodemus would have engaged in sophisticated, detail-oriented study of Scripture.
When he comes to talk with Jesus in John 3, Nicodemus opens the conversation by saying he knows Jesus is a teacher from God (John 3:2). But Jesus then surprises Nicodemus by telling him that his approval of Jesus as a good rabbi is not enough. He cannot enter the kingdom of God just by affirming that Jesus came as a teacher from God. Jesus says Nicodemus must be born again. Nicodemus is confused because he thinks Jesus is speaking of physical birth instead of spiritual birth. So, Jesus uses language from Ezekiel 36:25–27, which would have been familiar, to remind him of the things of which the prophet spoke.
Jesus continues with the story of the plague of fiery serpents from Numbers 21, when God spared those of his people who looked at the bronze serpent Moses lifted up. Jesus says that God will likewise lift up his Son (on the cross), so that everyone who looks in faith to him will receive eternal life. And then he gives Nicodemus the truth of John 3:16.
We are too seldom like Nicodemus—surprised at Jesus' message—and too often like Nicodemus—so familiar with a particular Scripture that we don't carefully reflect upon it, missing the opportunity to be transformed afresh by God's Word.
I've grown a great deal as a scholar and a Christian, in my understanding of both John 3:16 and the Gospel of John. I know now what I didn't know then. John 3:16 is a key piece of Jesus' gospel message to Nicodemus. But it isn't solely for evangelism. As I gradually came to understand, the verse contains a cosmic promise, a personal challenge, and also a comfort for mature believers.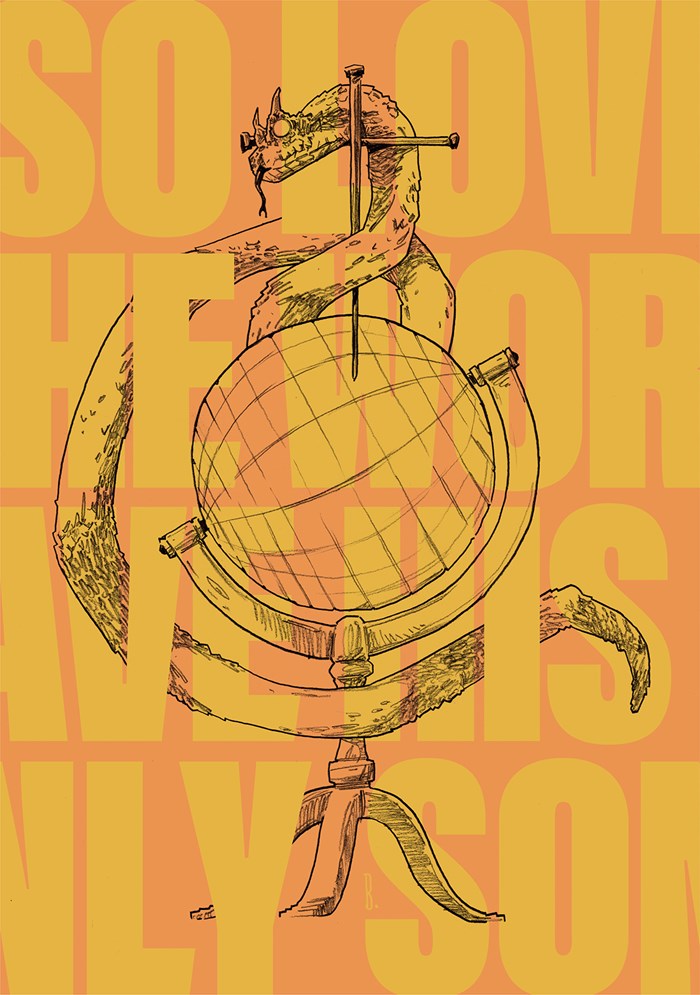 Image: Jared Boggess
There are also questions: Am I a part of the world God loves? Are you? John uses the term world in multiple ways in his gospel (including in 1:10 and 3:19). In John 3:16, he uses the term world to refer to languages, tribes, peoples, and nations.
For example, in John 12:19, after Jesus triumphantly enters Jerusalem, the Pharisees become anxious about Jesus' large following. They complain about Jesus to one another, saying: "Look, the world has gone after him" (ESV). This could be taken as hyperbole. But the context suggests otherwise. Immediately after this complaint, John records the Pharisees' concern about Greeks who want to speak with Jesus (12:20–21). The Pharisees worry that Jesus' following includes people from other parts of the "world." At least some of their concern seems to be that Jesus is welcoming people who belong to other ethnic groups, because they are worried about the expanding impact of his ministry. In other words, "the world" in John 3:16 refers to both Jews and Gentiles.
The world God loves does include you and me. Every ethnic group is included.
Being part of this beloved world hasn't brought constant comfort, though. It is sometimes hard to feel sacrificially loved when life is so hard and when others cause so much hurt.
For me, grief has come in many forms. My wife and I lost two babies, in 2013 and 2020. And in 2018, my beloved auntie who raised me died an excruciating death. Most of the pain other people directly caused me in my 26 years of following Jesus has come from those who profess to love John 3:16. (To be clear, the love I've experienced from my brothers and sisters in Christ has been immense, and non-Christians have also caused me great adversity.)
As I think of all the racial turmoil our country and the world have seen since 1996, the power of my teammate's words way back then continues to stir me. He was my teammate and a human being. But the world had racialized him as white (he was an Anglo American), and the world had racialized me as Black (I am African American with a multiethnic heritage). As he was reading the verse to me, God was demonstrating to us the powerful truth of the verse in our interaction with each other.
His reading of John 3:16 to me that night meant so much more than I first realized—more than a call to believe. I now cherish the deeper, enlarged understanding of what this verse teaches us as followers of Christ about redemptive kingdom diversity—God's vision to redeem in Christ people from every tongue, tribe, and nation; to transform them by the power of the Spirit to love God and one another; and to make them a kingdom of priests (1 Pet. 2:9; Ex. 19:6).
John 3:16 sustains me now. It reminds me God's love is rooted in his own sacrificial action in Jesus. The truth of John 3:16 is important when we feel unloved and unwelcomed. We may feel that way before we know Jesus. But the verse is also an important truth to encourage us in the middle of our walk with Jesus and when we come to the end of our lives.
John 3:16 does mean what I understood at first. To those who don't yet know the gospel, this passage effectively summarizes the message of salvation that spoke to me so powerfully in
my adolescence.
For my auntie, it was the beginning and end of her walk with Christ—in a six-week span. While in the ICU near the end of her life, my auntie believed the truth of John 3:16 and professed her faith. She will have eternal life. I preached on the verse and my auntie's salvation at her funeral.
This may seem too simple, but it is not. One of the many beautiful things about John 3:16 is that it shows that Jesus saves a person the very moment he or she believes.
The day is coming when my old teammate and I will see Merri Kathryn and my auntie and join with them and with all the saints throughout the ages. On the great day when Jesus returns, we will together worship him, the Jewish Messiah and the risen King, with every tongue, tribe, people, and nation in the heavenly city, because God loved the world so much he sent his Son.
Jarvis J. Williams is associate professor of New Testament interpretation at the Southern Baptist Theological Seminary and a pastor at Sojourn Church Midtown in Louisville, Kentucky. His books include Redemptive Kingdom Diversity and The Spirit, Ethics, and Eternal Life.
Have something to add about this? See something we missed? Share your feedback here.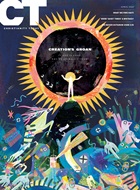 This article is from the April 2023 issue.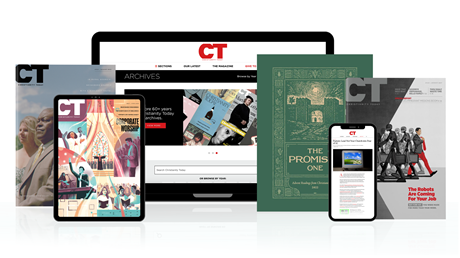 Annual & Monthly subscriptions available.
Print & Digital Issues of CT magazine
Complete access to every article on ChristianityToday.com
Unlimited access to 65+ years of CT's online archives
Member-only special issues
Subscribe
John 3:16: So Loved, So Familiar
John 3:16: So Loved, So Familiar