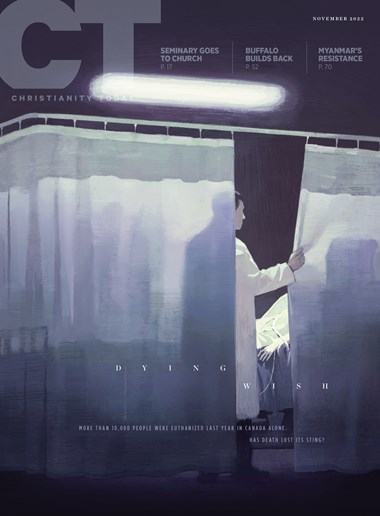 Read CT anywhere you go.
Subscribers have full access to CT's digital archives, including special issues. Download a PDF of this issue, or browse individual articles below.
About This Issue
Our cover story this month examines the dramatic increase in physician-assisted deaths in Canada and its growing public acceptance. How are Christian doctors navigating this shifting landscape? How can the church respond? Plus: What healing looks like in Buffalo six months after the Tops massacre, ancient images of women in ministry, Paul's model for social media, and more.