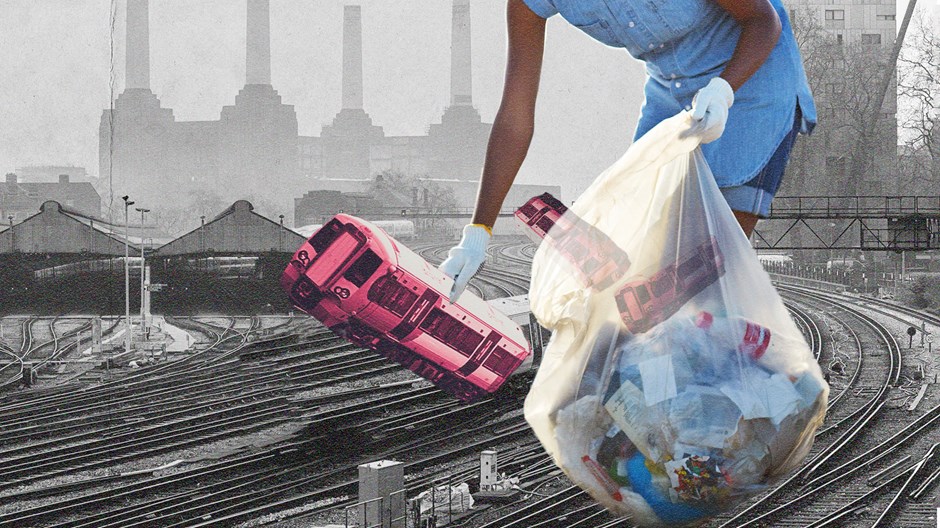 Image: Illustration by Abigail Erickson / Source Images: Getty Images
Long before two cancer clusters were discovered in their Houston neighborhood, residents and fledgling activists met in churches and community centers across the Greater Fifth Ward, slowly building what would become a groundswell of environmental justice work in one of the city's historically Black communities.
"It was all God's doing," said James Joseph, a minister at Lyons Unity Missionary Baptist Church and the founder of the Fifth Ward's Neighborhood Enrichment Xchange. "He planted me here."
The northeast corner of Houston is home to communities like Fifth Ward, Kashmere Gardens, and Trinity–Houston Gardens—African American neighborhoods with churches dotting most street corners. For decades, residents have been calling attention to the area's compounding environmental issues, from drainage problems and air pollution to poor water quality.
For Christians like Joseph, exposing the health risks and fighting for change is a way to "walk in the light" and "serve God and his people." Their faith has given them the patience to wait for media and politicians to pay attention to their calls for change and, hopefully, reform policies to better protect their neighbors and the place they call home.
More than a decade ago, people meeting at Joseph's church began addressing concerns like stopped trains blocking traffic or horns blasting throughout the night. And then they heard about the creosote. From there, Joseph said it felt like they were "connecting the dots" between the different environmental issues plaguing the neighborhood.
On a 33-acre site between Fifth Ward and Kashmere Gardens, Southern Pacific Railroad operated a wood-preserving facility from 1911 to 1984, treating railroad ties with creosote, a black, inky substance distilled from tar. According to the Environmental Protection Agency, creosote is a possible carcinogen. Union Pacific (UP), which took over the site 25 years ago, maintains "there is not a complete [creosote] exposure pathway" from the facility to area residents. But residents, activists, and officials say otherwise.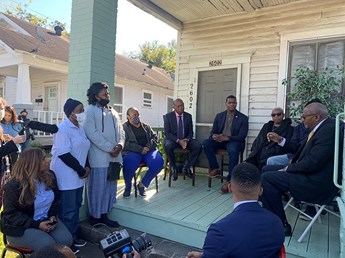 Image: Courtesy of COCO
A 2019 state health department report found the number of lung, esophagus, and throat cancer cases "were statistically significantly greater than expected" in Fifth Ward and surrounding areas, including parts of Kashmere Gardens, Trinity Gardens, and Denver Harbor.
And the following year, Texas released a second report, expanding the analysis to look at childhood cancer within a two-mile radius. The state agency discovered that the rate of acute lymphoblastic leukemia, the most common type of childhood cancer, was "significantly greater than expected," particularly in an area close to the railyard.
That was just the start. A report by the Houston Chronicle indicated hazardous waste mixed with creosote at the rail site is thought to be responsible for even more health problems. And Houston's health department discovered another highly toxic pollutant—dioxin—in soil near the facility.
Sandra Edwards grew up steps away from the facility and remembers her dad walking barefoot in that soil. When he died of bone cancer, the Fifth Ward native quickly drew her own conclusions. She knew the smell that came from the railroad, some days so bad that "you could not breathe."
After Edwards's father died, she began talking to her neighbors, many of whom had their own stories.
"They told me to come talk to the people at the church," Edwards said. "They were talking about the railroad."
Eventually, Edwards took the lead at what would become Impact Fifth Ward, a community organization for residents affected by the creosote contamination.
A few months ago, Harris County, the City of Houston, and the nonprofit Bayou City Initiative joined Fifth Ward and Kashmere Garden residents in the fight, threatening to sue the railroad "for the imminent and substantial endangerment from environmental contamination from UP's facilities." The multipronged effort came about thanks in part to the efforts of Fifth Ward's faithful like Joseph.
"We definitely took names, did petitions, all leading up to now. Thank God," Joseph said.
"Everyone might not be the one to finish the work, like Moses, but there's a Joshua somewhere."
The company has entered remediation discussions for the former wood-tie-preserving facility. More than 2,000 Fifth Ward residents, including Edwards and Joseph, are seeking compensation for damages. Ultimately, Edwards said, she'd like to see UP "pay for our wrongs and make it right … make us whole again."
The lawsuits represent a major step, but the fight to protect their community continues as they grapple with air and water quality, illegal dumping, housing, and infrastructure issues, with Black churches naming the "environmental racism" in their neighborhoods and working to address it.
All of these problems "are connected," according to James Caldwell, a Fifth Ward native and a minister who leads the Coalition of Community Organizations (COCO). The organization is petitioning for safer, cleaner drinking water and better air quality.
"This is not a sprint, and it ain't a 26.2-mile marathon. This may be 262 miles," Caldwell said. "In other words, are you prepared to be patient and fight that good fight of faith? That's what it's going to take."
At Texas Southern University, a historically Black college in Houston, researcher Robert Bullard found the same pattern of contamination in other communities of color.
"Even when you discover that this is an environmental and health problem, communities have to wait longer to get a response from government and a response from the companies," said Bullard, a professor of urban planning and environmental policy and the author of Dumping in Dixie.
In many of the affected communities, the Black church has taken the lead in shining a spotlight on pollution and environmental injustice.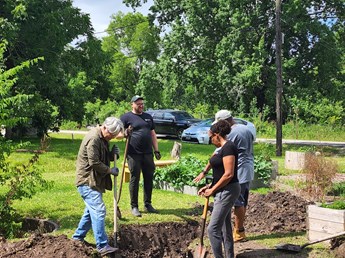 Image: Courtesy of Huey German-Wilson
"The church has to preach the gospel, but it also has to somehow take care of its flock, its congregation," Bullard said. "The same theology of the Black church also gave impetus to the environmental-justice framework, in that we were fighting another evil system of oppression in the form of environmental racism."
In July, the Department of Justice announced an investigation into the City of Houston regarding illegal dumping in Huey German-Wilson's neighborhood of Trinity–Houston Gardens—initiated thanks to her longtime efforts.
"It is the church's responsibility," said German-Wilson, who is a member of Trinity Gardens Church of Christ. "When you sit in these neighborhoods and you don't offer the things the neighborhood needs, you're doing a disservice to your church."
At her church, members have tackled food insecurity by starting a community pantry and donating land for a community garden. Around 2018, Caldwell invited German-Wilson and her team to come alongside Impact Fifth Ward to help uncover the community-wide consequences of creosote seeping into soil and water.
Especially in 2022, churches across the Fifth Ward have lost aging pastors and installed new ones. German-Wilson emphasizes the church's role in calling out the environmental degregation.
"In terms of the theology of it all, I know that God gave me a purpose, and I've tried to walk and work in that purpose," German-Wilson said. "My church tells me repeatedly, 'Whatever it is you're working on, we will support you in that.'"
Phoebe Suy Gibson is a freelance writer based in Houston.
Have something to add about this? See something we missed? Share your feedback here.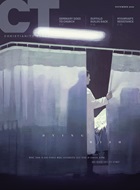 This article is from the November 2022 issue.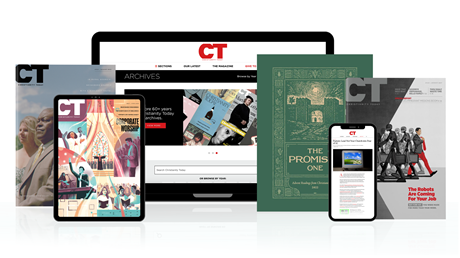 Annual & Monthly subscriptions available.
Print & Digital Issues of CT magazine
Complete access to every article on ChristianityToday.com
Unlimited access to 65+ years of CT's online archives
Member-only special issues
Subscribe
Environmental Train Wreck: Houston's Black Churches Fight Pollutants
Environmental Train Wreck: Houston's Black ...