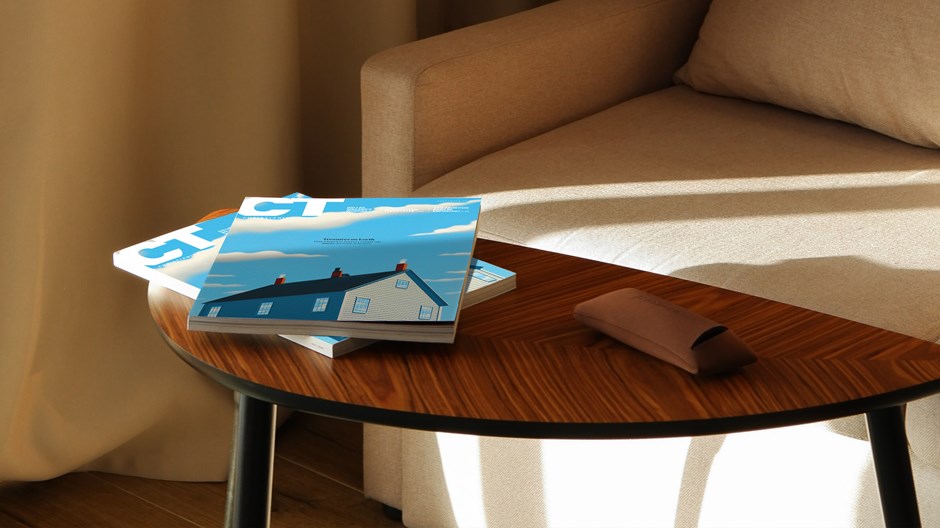 Image: Edits by Christianity Today / Source Image: Mary Skrynnikova / Unsplash
Three days after I passed the Kentucky real estate exam, I was greeted with the September issue. As I read Julie Kilcur's thoughtful analysis of what home truly means, I was taken back to when my wife and I visited Eastern Kentucky to help with disaster recovery after the devastating floods there. As we worked ripping our host family's house down to the studs, I was in awe of the love and faith they continued to show. The flood had destroyed their house and just about everything in it, but it hadn't touched their home. I'll always keep that family in my heart as a reminder of why I chose real estate.
Chris Cole
Alexandria, KY
This is tone-deaf. While some may be seeking their HGTV dream home, many cannot afford a basic starter home because housing costs are so high compared to income and availability is low.
@lauraflynnsteele (Instagram)
As an infectious disease physician, this article caught my eye. I pulled up the actual study and read it. It is not worth the paper it was written on. [Among] my reasons for saying that are: (1) A huge dropout rate: 50 percent. (2) How many people tested positive? Twenty-three. How many were ill but did not get tested? We don't know. (3) They asked people if they knew someone with COVID-19. The question should have been, were they around someone with COVID-19. I would advise you, please be cautious about the results of published studies, even in the best of peer-reviewed journals.
Paul Jost
Leawood, KS
I am one of those abusers. [Over a decade ago], I was arrested and gave nine hours of confession to crimes in the church, sex crimes against minors. I pled guilty and signed for 165 years without parole. I am freer now than ever before. The most resounding statement in your article was "The abusers, enablers, and fixers lurking in our pulpits and pews have no healthy fear. As a result, they take their sins to the closet instead of the altar and lose the ability to discern good from evil." Wow! How true that was for me! I took all my sins from my childhood and hid them, never telling anyone of the abuse. And then I became what I hated. And not wanting to be exposed and face the wrath of the church, I hid more sins in the closet instead of taking them to the altar. I wanted help, prayed for help, but I feared the church's wrath and its exile more than God and his mercy and grace. There is no help for me. But there is hope out there for those that I have hurt. I pray they have gotten the help they needed. I pray you keep speaking out about this. I wish I would have spoken out a long time ago.
Johnny L. Wooten
Lovelady, TX
Sexual ethics in the church is complex. So I was surprised by Ms. Dilley's assertion that "the Left's view of sex is misguided." Who or what is meant by "the Left"? I consider myself a progressive Christian in many respects, and I subscribe to conservative views on sex. Where do I fit? I have been a reader since the 1970s, and I value CT's usual even-handed approach to difficult subjects.
Pat Walsh
Clifton, NJ
If the author is proposing a theological diagnosis, I'm not sure why she stopped short of naming it as idolatry. The SBC board worshiped their reputation, valued power over love, and trampled the Golden Rule. This fails to examine how the board might think they were fearing God while protecting abusers.
Martin Howard (Facebook)
Refugees create and need communities of fellow immigrants to support each other, but encouragement given by US citizens can be
a big help as well.
Denise Dutton (Facebook)
It seems the author makes no attempt to pit enforcement against persuasion despite the subtitle "Christians should focus less on enforcement than on changing cultural attitudes." One can agree that "laws helpfully affect the supply side, but problems of enforcement are all the more reason to keep trying to lower demand and change public sentiment." How this leads to the conclusion that we should direct our focus away from the law I failed to see. I was extremely disappointed for a number of reasons: (1) It dismisses the moral necessity of the law. The law does matter. The law is a teacher. We abandon the necessity of the law as an embodiment of moral permission and prohibition at our own peril. (2) It's morally objectionable. Could one really fathom an article reciting the history of racial oppression in order to make the claim "We should focus less on enforcing an anti-slavery law than on changing racist attitude"? CT has a laudable record regarding pro-life advocacy. I'm grateful, and I hope it continues without qualification.
C. J. Carter
Lexington, KY
Readers of Low Anthropology may wish to check out the views of John Calvin at age 26 in 1536, when he wrote, "Nearly all the wisdom which we possess, that is to say, true and sound wisdom, consists of two parts: the knowledge of God and of ourselves. But, while joined by many bonds, which one precedes and brings forth the other is not easy to discern." It was the opening lines of his Institutes.
Ted Boswell
Chicago
Have something to add about this? See something we missed? Share your feedback here.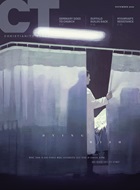 This article is from the November 2022 issue.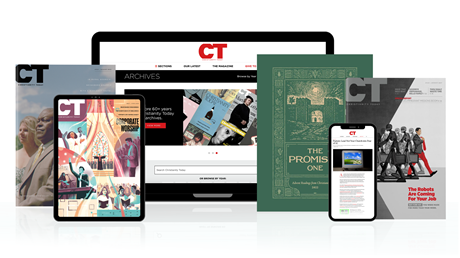 Annual & Monthly subscriptions available.
Print & Digital Issues of CT magazine
Complete access to every article on ChristianityToday.com
Unlimited access to 65+ years of CT's online archives
Member-only special issues
Subscribe
Reply All
Reply All