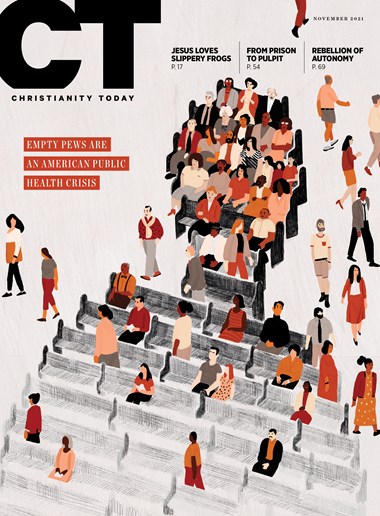 Read CT anywhere you go.
Subscribers have full access to CT's digital archives, including special issues. Download a PDF of this issue, or browse individual articles below.
About This Issue
Historically, Americans almost universally believed churches were good for communities. Even families that were not particularly devout leaned heavily on congregations in the 19th century to educate their children both in letters and in moral foundations. That amity has faded, of course, with declining church attendance. But a growing body of social science and medical research suggests corporate worship is not merely good for our souls but also for our bodies and minds. Our cover story this month explores why the abandonment of church could constitute a silent public health crisis.