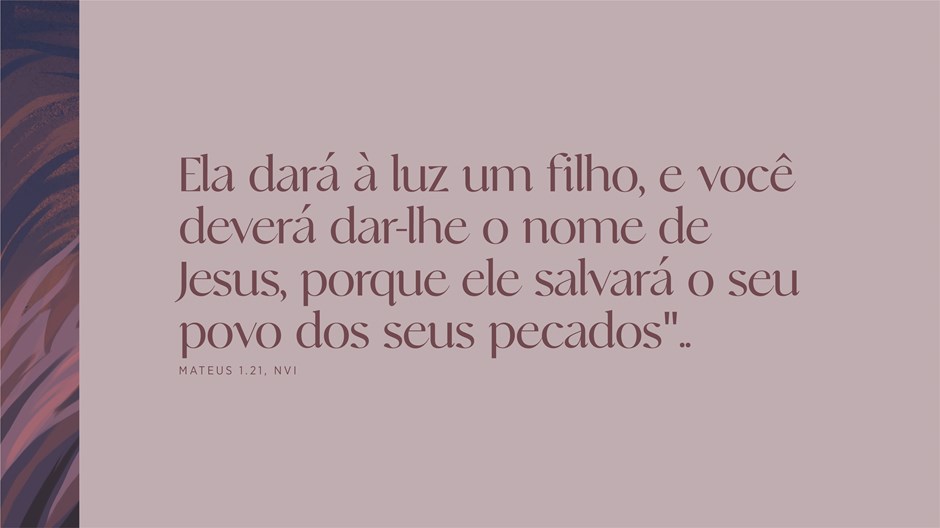 Clique Aqui e faça o download do nosso devocional diário "O Evangelho do Advento".
Leia Mateus 1.18-25
Quando pensamos na história do Natal, muitas vezes nos vem à mente a imagem de um belo vitral em que figuram o menino Jesus deitado em uma manjedoura, com Maria e José serenamente ao lado. No entanto, os acontecimentos que antecederam o nascimento de Jesus estão longe de terem sido assim tão tranquilos e pacíficos. Na verdade, foram acontecimentos repletos de confusão e controvérsia. Você pode sentir a tensão na voz da narrativa em Mateus 1.18,19, quando ele descreve a gravidez de Maria, que aconteceu antes do seu casamento, bem como o fato de José ter cogitado o divórcio.
Podemos imaginar a extensão do choque de José — e talvez até sua vergonha — em relação à notícia da gravidez de Maria. Mas então, assim como Maria, ele também recebeu a visita de um anjo. José respondeu às notícias dadas pelo anjo com grande humildade e expectativa de que esta criança que nasceria "salvará o seu povo dos seus pecados" (v. 21). Essa notícia da salvação também foi chocante — maravilhosamente chocante — para José.
Em nosso mundo abatido e desencorajado, há momentos em que a mensagem de salvação do evangelho pode perder esse aspecto de admiração para os cristãos. Podemos facilmente encarar sem nos maravilhar o fato de que Jesus veio para salvar pecadores, o que inclui tanto os que não se arrependem quanto os regenerados — em outras palavras, o fato de que ele veio para nos salvar. Que neste Advento e neste Natal, o choque desse acontecimento tão altamente antecipado do nascimento de Cristo (em especial para José e Maria) não perca seu impacto sobre nós. Que possamos nos admirar e nos maravilhar novamente com a disposição de Jesus em ser o cordeiro sacrificial que veio para salvar seu povo dos pecados deles.
Mateus aponta outro detalhe que pode nos deixar maravilhados: No nascimento de Cristo Jesus, testemunhamos o cumprimento profético de Isaías 7.14: "a virgem ficará grávida e dará à luz um filho, e o chamará Emanuel". Jesus é a encarnação, o Emanuel que é o "Deus conosco" (Mt 1.22,23).
Durante estes tempos de turbulência global, a encarnação de Jesus nos encoraja ao menos de duas maneiras. Pode encorajar os crentes a uma fé profundamente enraizada em um Salvador que habita em seu povo, por meio do Espírito Santo. Ele é o Deus que está conosco. Podemos viver com confiança e vitoriosos, não como vítimas, mas como vencedores na vida cristã.
E aqueles entre nós que podem ter se tornado apáticos em sua fé são lembrados de que a história do evangelho gera vitalidade e propósito, em especial para que compartilhemos essa boa nova com outras pessoas. Jesus veio como um bebê indefeso, mas voltará como um Senhor justo e reto, cujo nome toda língua confessará e diante do qual todo joelho se dobrará (Fp 2.10). Que possamos compartilhar essa boa nova com generosidade. O dia da salvação é agora.
Matthew D. Kim é professor de Pregação e Teologia Prática da cátedra Professor George F. Bennett, no Gordon- Conwell Theological Seminary, e autor da obra Preaching to People in Pain.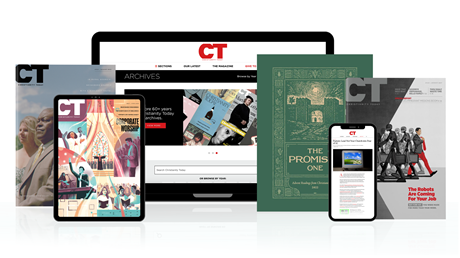 Subscribe to Christianity Today and get access to this article plus 65+ years of archives.
Home delivery of CT magazine
Complete access to articles on ChristianityToday.com
Over 120 years of magazine archives plus full access to all of CT's online archives
Subscribe Now
Antecipação do Evangelho
Antecipação do Evangelho