Untuk mengunduh kumpulan renungan "Berita Injil di Masa Adven," klik di sini.
Baca Matius 1:18–25
Ketika kita memikirkan kisah Natal, kita sering kali membayangkan tentang bayi Yesus yang kecil, terbaring di palungan bersama Maria dan Yusuf yang duduk tenang di dekat-Nya.
Namun peristiwa-peristiwa menjelang kelahiran Yesus sangat jauh dari tenang. Sebaliknya, dipenuhi dengan kekacauan dan kontroversi. Anda bisa rasakan ketegangan dalam nada narasi Matius di Matius 1:18–19 saat ia menggambarkan tentang kehamilan Maria sebelum pernikahan mereka dan pertimbangan Yusuf untuk bercerai.
Kita bisa bayangkan betapa terkejutnya Yusuf—dan mungkin sangat malu—akan kehamilan Maria. Tetapi kemudian ia, seperti Maria, dikunjungi seorang malaikat. Yusuf menanggapi berita malaikat itu dengan kerendahan hati dan pengharapan yang besar bahwa anak yang akan lahir ini akan "menyelamatkan umat-Nya dari dosa mereka" (ay. 21). Berita keselamatan ini juga mengejutkan—sangat mengejutkan—bagi Yusuf.
Dalam dunia kita yang penuh keputusasaan ini, ada kalanya pesan Injil keselamatan kehilangan faktor wow bagi orang Kristen. Kita bisa dengan mudah menganggap biasa fakta bahwa Yesus datang untuk menyelamatkan orang berdosa, yaitu orang-orang yang belum bertobat, juga orang yang telah lahir baru—dengan kata lain, kita. Pada Adven dan Natal ini, kiranya kejutan peristiwa kelahiran Kristus yang sangat dinantikan (khususnya bagi Yusuf dan Maria) tidak kehilangan dampaknya bagi kita. Semoga kita kembali heran dan kagum akan kerelaan Yesus menjadi Anak Domba korban sembelihan yang datang untuk menyelamatkan umat-Nya dari dosa mereka.
Matius menunjukkan detail lain yang bisa membuat kita heran: Dalam kelahiran Kristus Yesus, kita menyaksikan penggenapan nubuat dari Yesaya 7:14: "Seorang perempuan muda mengandung dan akan melahirkan seorang anak laki-laki, dan ia akan menamakan Dia Imanuel." Yesus adalah Inkarnasi Imanuel, yang adalah "Allah beserta kita" (Mat. 1:22-23).
Selama masa penuh gejolak global ini, Inkarnasi Yesus menguatkan kita setidaknya dalam dua cara. Inkarnasi-Nya dapat menggembleng orang percaya menuju iman yang mengakar jauh ke dalam kepada Juruselamat yang mendiami umat-Nya melalui Roh Kudus. Tuhan beserta kita. Kita bisa hidup dengan percaya diri dan penuh kemenangan, bukan sebagai korban tetapi sebagai pemenang dalam kehidupan Kristen.
Dan, bagi kita yang mungkin telah apatis dalam iman, kita diingatkan bahwa kisah Injil membangkitkan daya vitalitas dan tujuan hidup, terutama agar kita membagikan Kabar Baik ini kepada orang lain. Yesus datang sebagai bayi yang tidak berdaya, tetapi akan kembali sebagai Tuhan yang adil dan benar, yang atas nama-Nya setiap lutut akan bertelut dan segala lidah akan mengaku (Flp. 2:10). Marilah kita membagikan Kabar Baik ini dengan murah hati. Hari keselamatan adalah sekarang.
Matthew D. Kim adalah profesor Preaching and Practical Theology-George F. Bennett, di Gordon-Conwell Theological Seminary dan penulis buku Preaching to People in Pain.
Baca Matius 1:18–25.
Bayangkan peristiwa-peristiwa ini dari sudut pandang Yusuf: Emosi atau pertanyaan apa yang mungkin ia gumulkan?
Bagaimana imannya ditantang dan diubah?
Sekarang pertimbangkan perspektif Anda sendiri: Bagaimana bagian ini menekankan kebenaran kunci dari Injil?
Diterjemahkan oleh: Fanni Leets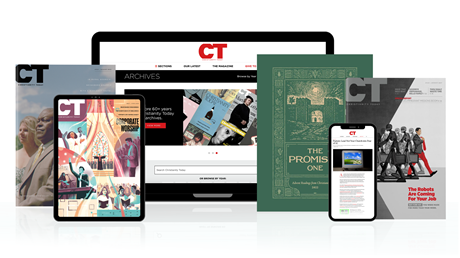 Subscribe to Christianity Today and get access to this article plus 65+ years of archives.
Home delivery of CT magazine
Complete access to articles on ChristianityToday.com
Over 120 years of magazine archives plus full access to all of CT's online archives
Subscribe Now
Pengharapan Injil
Pengharapan Injil