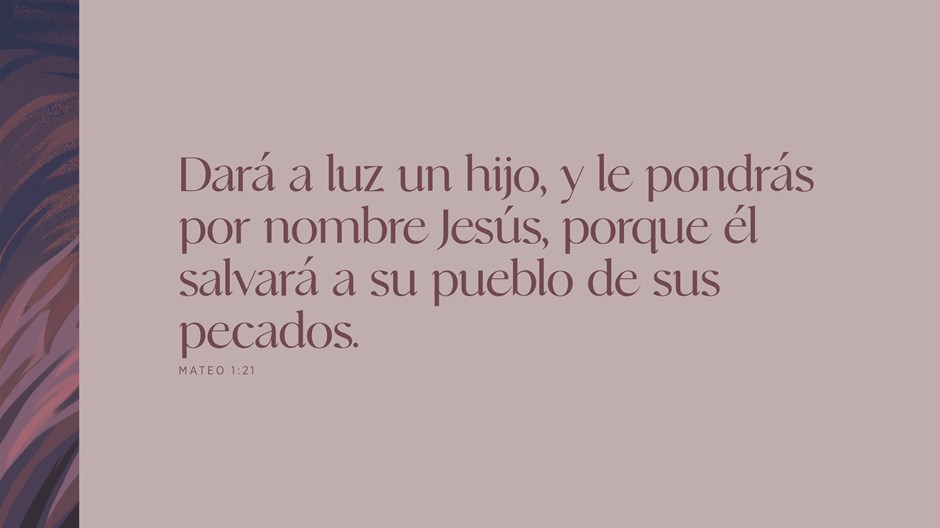 Para descargar nuestro devocional «El Evangelio de Adviento» completo, ingrese en este enlace.
Lea Mateo 1:18-25
Cuando pensamos en la historia de la Navidad, a menudo nos imaginamos una imagen prolija y bien presentada en una vitrina de un bebé Jesús acostado en un pesebre con María y José serenamente a su lado. Sin embargo, los acontecimientos que condujeron al nacimiento de Jesús distaron mucho de ser agradables. De hecho, rebosaban de desorden y controversia. Se puede sentir la tensión en la voz narrativa de Mateo en 1:18-19 cuando describe el embarazo de María antes de su matrimonio y la consideración de José de divorciarse.
Podemos imaginar el grado de conmoción de José —y quizá incluso de vergüenza— ante la noticia del embarazo de María. Pero entonces, al igual que María, recibió la visita de un ángel. José respondió a las noticias del ángel con gran humildad y anticipación de que este niño que iba a nacer «salvaría a su pueblo de sus pecados» (v. 21). Esta noticia de salvación también habría sido impactante —maravillosamente impactante— para José.
En nuestro mundo abatido, hay momentos en los que el mensaje del Evangelio de salvación puede perder su factor de sorpresa para los cristianos. Podemos dar fácilmente por sentado que Jesús vino a salvar a los pecadores, lo cual incluye tanto a los inconversos como a los regenerados, es decir, a nosotros. Que en este Adviento y en esta Navidad, la conmoción por el acontecimiento tan esperado del nacimiento de Cristo (especialmente para José y María) no pierda su impacto en nosotros. Que nos asombremos y nos maravillemos de nuevo ante la decisión voluntaria de Jesús de ser el cordero del sacrificio que vino a salvar a su pueblo de sus pecados.
Mateo señala otro detalle que puede llevarnos a maravillarnos: en el nacimiento de Cristo Jesús, somos testigos del cumplimiento profético de Isaías 7:14: «La virgen concebirá y dará a luz un hijo, y lo llamará Emanuel». Jesús es la Encarnación, Emanuel, que es «Dios con nosotros» (Mateo 1:22-23).
En esta época de agitación mundial, la Encarnación de Jesús nos anima al menos de dos maneras. Puede impulsar a los creyentes hacia una fe profundamente arraigada en un Salvador que habita en su pueblo a través del Espíritu Santo. Dios está con nosotros. Podemos vivir con confianza y en victoria, no como víctimas sino como vencedores en la vida cristiana.
Y, para aquellos de nosotros que pueden haberse vuelto apáticos en nuestra fe, se nos recuerda que la historia del Evangelio despierta vitalidad y propósito, especialmente para que compartamos estas Buenas Nuevas con otros. Jesús vino como un bebé indefenso, pero volverá como un Señor justo y recto ante cuyo nombre toda rodilla se doblará y toda lengua confesará (Filipenses 2:10). Que compartamos estas Buenas Nuevas con libertad y generosidad. Este es el día de la salvación.
Matthew D. Kim es profesor de la cátedra George F. Bennett de Predicación y Teología Práctica en el Seminario Teológico Gordon-Conwell y autor de Preaching to People in Pain.
Traducción por Sofía Castillo.
Edición en español por Livia Giselle Seidel.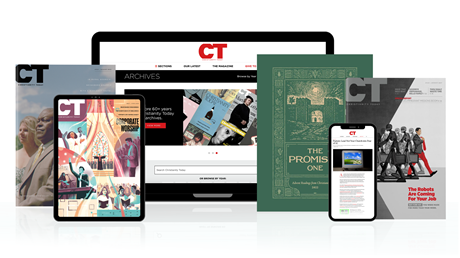 Subscribe to Christianity Today and get access to this article plus 65+ years of archives.
Home delivery of CT magazine
Complete access to articles on ChristianityToday.com
Over 120 years of magazine archives plus full access to all of CT's online archives
Subscribe Now
La anticipación del Evangelio
La anticipación del Evangelio