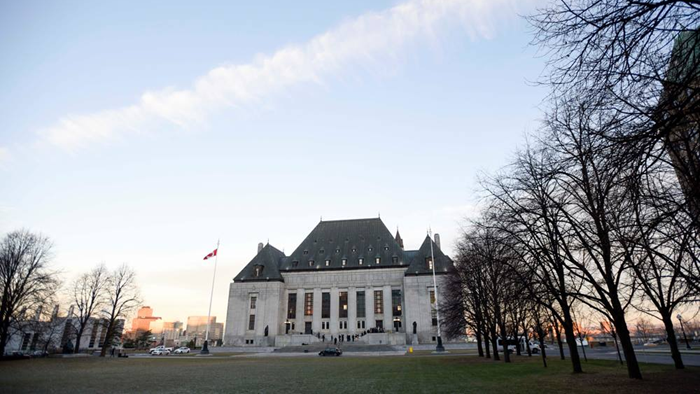 Image: Courtesy of Trinity Western University
Trinity Western University has lost a years-long legal fight to launch what would be the only Christian law school in Canada.
The Supreme Court of Canada considered a pair of appeals cases involving regional law societies that refused to accredit the Trinity Western program due to the evangelical institution's student covenant, which prohibits sex outside of traditional marriage.
In Trinity Western University v. Law Society of Upper Canada and Trinity Western University v. The Law Society of British Columbia, justices sided 7-2 against TWU, calling it "proportionate and reasonable" to favor the rights of LGBT students over the school's religious convictions.
Some legal experts say Friday's decision has essentially "gutted" religious freedom protections. It also quashes the future of the school, which was slated to open as early as 2019 if the ruling had been in its favor, since Canadian law schools require the approval of provincial law societies to operate.
"Without question, the Trinity Western community is disappointed by this ruling," said Earl Phillips, executive director of TWU's proposed law school. "However, all Canadians should be troubled by today's decision that sets a precedent for how the courts will interpret and apply Charter rights and equality rights going forward."
According to CBC News:
The majority judgment said the covenant would deter LGBT students from attending the proposed law school, and those who did attend would be at risk of significant harm.

It found the public interest of the law profession includes promoting equality by ensuring equal access, supporting diversity within the bar and preventing harm to LGBT students.

"In our respectful view, the [law societies] decision not to accredit Trinity Western University's proposed law school represents a proportionate balance between the limitation on the Charter right at issue and the statutory objectives the [law societies] sought to pursue," it reads.
The ruling has come as a blow to Trinity Western, one of 11 universities belonging to Christian Higher Education Canada, and fellow evangelicals in Canada. Its program would have been one of just three in the country to offer special training in charity law.
"While many have tried to frame this case as a clash between religious freedom and equality rights, it needn't be so. Charter rights are not competitors in a zero-sum game," stated the Christian Legal Fellowship of Canada. "They can be fully exercised in co-existence, as the Supreme Court recognized in the first [Trinity Western] case in 2001," when the school went before the Supreme Court to defend its teaching college against similar concerns.
"This is a very disappointing outcome," the Council for Christian Colleges and Universities (CCCU) tweeted. "Societies are stronger when all people and their beliefs and the institutions they form are respected. #ChristianHigherEd changes lives for the better. This is a loss for all people of goodwill."
Christians have argued that the freedom to live out their convictions and beliefs actually benefits Canadian society as a whole.
"Institutions ought to have the right to define aspirations that come out of deeply held values and to live them consistently in community," said Ray Pennings, head of the Christian think tank Cardus. "That's what a pluralist society looks like."
Cardus's law program director Andrew Bennett released a statement saying:
The Supreme Court of Canada has consigned the fundamental right to freedom of conscience and religion to second class status with its decision on Trinity Western University. This upholds a narrow understanding of diversity in which people of faith are relegated to the private sphere.

Canadians of all faiths will have less latitude to publicly dissent from majority opinions on social issues that clash with their beliefs. Now more than ever we need a robust and clear defence of freedom of conscience and religion and public faith.