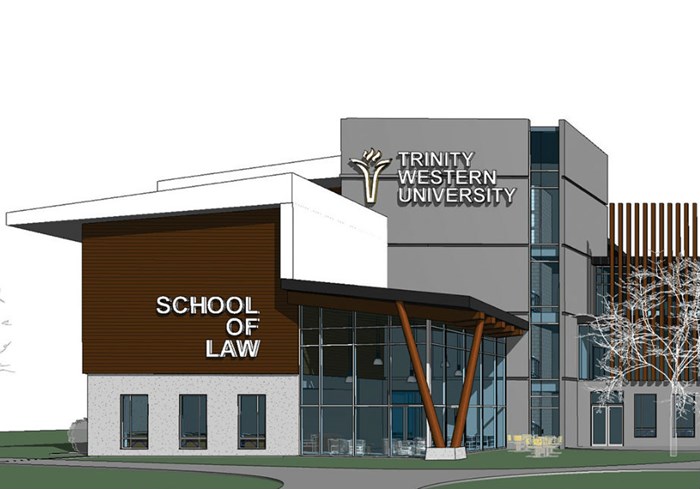 Image: Courtesy of Trinity Western University
Update (May 28): Trinity Western University (TWU) has legally challenged Ontario and Nova Scotia after the two provinces denied future graduates from the Christian law school the right to practice law. The university will proceed against the Law Society of Upper Canada and the Nova Scotia Barristers Society next month, reports the Toronto Sun.
"We feel the provincial law societies in Ontario and Nova Scotia have made decisions that are legally incorrect and, unfortunately, TWU is now being forced to re-litigate an issue that was decided in its favour by an 8 to 1 decision of the Supreme Court of Canada in 2001," said TWU President Bob Kuhn in a university statement.
---
Trinity Western University (TWU) has finally gained approval to launch Canada's first Christian law school.
CT reported last January how Canadian law school deans publicly opposed TWU's effort, arguing that its community covenant—which prohibits "sexual intimacy that violates the sacredness of marriage between a man and a woman"—discriminates against LGBT students and would be "fundamentally incompatible" with Canadian core values.
But this week the Federation of Law Societies of Canada and the British Columbia Ministry of Advanced Education both gave TWU the green light to move forward with its plans to start the law program in 2016.
However, the federation stated that it will consider adding a non-discrimination provision to current national requirements. It noted:
Following TWU's application for approval of its proposed law school program, issues relating to TWU's Community Covenant Agreement were raised that were outside the scope of the Approval Committee mandate. The Federation decided that these issues should be addressed and appointed a Special Advisory Committee of respected leaders of the legal profession to examine them. The advisory committee concluded that as long as the National Requirement [that students learn enough to pass bar exams] is met, there is no public interest reason to exclude future graduates of the TWU program from law society bar admission programs.
"It needs to be said that all students (gay or straight) are welcome to attend Trinity Western University, providing they meet our academic requirements and agree to respect our community values," said president Bob Kuhn in a press release. "Like most religious communities, we have established a set of values and principles to guide our daily lives; ours are in a manner consistent with Christian teaching. Chief among those values is to show love and respect for all people at all times."
The Globe and Mailreports more on the approval process and TWU's critics.
This was not the first time TWU has dealt with questions about its community covenant. The school was denied accreditation over its community covenant, but a 2001 Canadian Supreme Court ruling "upheld the right of Trinity Western's teacher training program to apply the community covenant to bar homosexual relationships."
CT weighed in on the debate over "sexual standards" at Christian colleges in 2011, and previously reported the debate over TWU's confessional standards for faculty. CT also noted when Raymond was selected to lead TWU as president in 2006. TWU staff have regularly appeared in CT's pages.