Supreme Court to Decide If Christian Businesses Must Serve Gay Weddings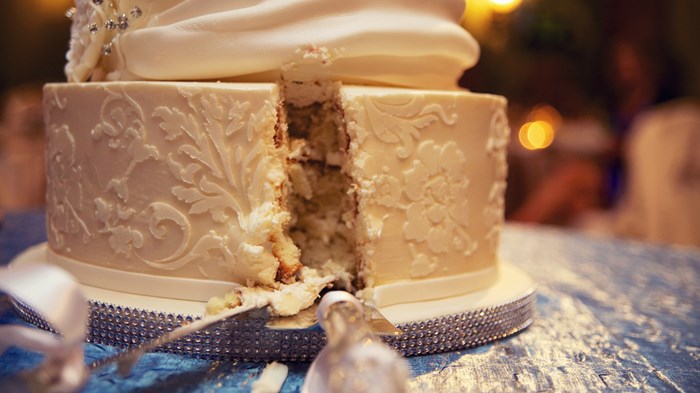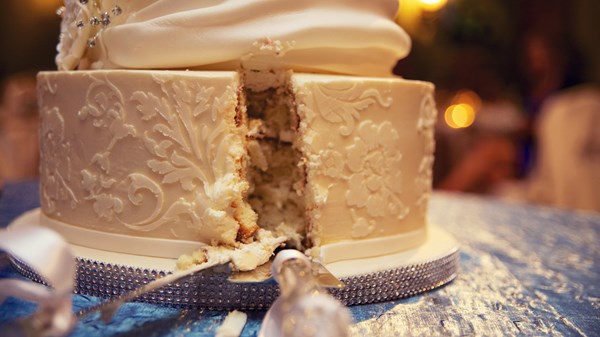 Supreme Court to Decide If Christian Businesses Must Serve Gay ...
As same-sex marriage became legal in more and more states and then across the country, evangelicals and others with religious objections have worried about their obligations to accommodate gay and lesbian couples. After several state-level disputes involving florists, photographers, and bakers, America's highest court will finally rule on the issue.
On Monday, the US Supreme Court announced it will take on the case of Masterpiece Cakeshop, Ltd. v. Colorado Civil Rights Commission, which involves a Christian baker defending his decision to turn down wedding cake orders for same-sex couples.
The case exemplifies the tension between upholding religious freedom rights and protecting LGBT individuals from discrimination. Americans are evenly split on the issue: about half (49%) say wedding vendors should be required to serve same-sex couples, while nearly as many (48%) say they should be able to refuse on religious grounds, according to the Pew Research Center.
In a similar PRRI poll, majorities of every major religious tradition, including white evangelicals, said they did not believe small business owners should be allowed to "refuse services to gay and lesbian people."
The Alliance Defending Freedom (ADF) represents Jack Phillips, owner of Masterpiece Cakeshop in Lakewood, Colorado. The Christian religious freedom group argues that, as a person of faith and as an artist, Phillips has the right to use discretion in the projects he works on—particularly when they oppose his religious beliefs.
He was found guilty of violating Colorado's antidiscrimination policy for turning down an order to make a cake for a gay couple's wedding reception in 2012. Colorado has upheld the penalty, while courts in Oregon, Ohio, and Kentucky have also ruled against Christian wedding vendors—including fellow cake makers—following the legalization of same-sex marriage.
The Colorado baker attests that other vendors could have accommodated the gay wedding cake order; he also refuses to create bakery goods with alcohol, and won't make cakes "celebrating Halloween and other messages his faith prohibits, such as racism, atheism, and any marriage not between one man and one woman," according to his Supreme Court petition.
Image: Courtesy of ADF
"Jack's ability to make a living and run his family business shouldn't be threatened simply because he exercised his artistic freedom. Artists speak through their art, and when Jack creates custom wedding cakes, he is promoting and celebrating the couple's wedding," said ADF senior counsel Jeremy Tedesco. "He simply can't put his artistic talents to use on a custom cake for an event so at odds with his faith convictions."
A Christian-owned bakery chain in Northern Ireland is fighting to get a similar case to the UK Supreme Court after losing a suit against the nation's equality commission. Still, the owners—who named their business after Asher, one of the tribes of Israel—saw profits rise to nearly $2 million last year amid the controversy.
In recent years, evangelicals have pushed for greater "conscience protections" for Christians, hoping to keep believers from being forced to go against their beliefs on marriage and sexuality at their workplaces.
States such as Indiana, North Carolina, and Georgia have faced controversy from LGBT advocates when they proposed state versions of the Religious Freedom Restoration Act (RFRA). Opponents feared the religious liberty protections gave evangelicals a license to discriminate.
"The Christian ice cream shop is not going to turn away a gay couple," J. Brent Walker, executive director for the Baptist Joint Committee for Religious Liberty, told CT in 2015. "A Christian car dealer is still going to sell cars to gay people. But baking a wedding cake, where you may have to take part in the ceremony or event, is something different."
The issue has only become more urgent since then, with groups such as the Southern Baptist Convention's Ethics and Religious Liberty Commission (ERLC) lobbying this year for the First Amendment Defense Act, which "prevents the federal government from punishing an individual or faith-based business because they cannot in good conscience accommodate same-sex marriage in certain situations."
Most evangelicals have also hoped that President Donald Trump would issue an executive order to protect conscience objections for faith-based businesses.
The Masterpiece Cakeshop case is expected to offer more clarity to both sides of the debate over religious liberty vs. same-sex marriage. The court has not yet set a date to hear the case; it would come this fall at the earliest.

06/26/2017