Trump's Religious Freedom Order Won't Help the Baker, Florist, and Photographer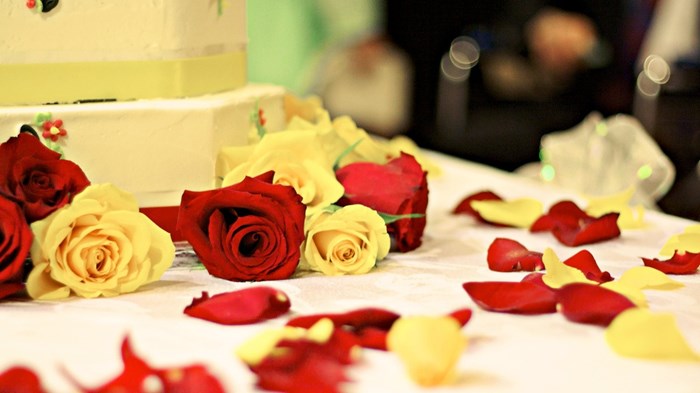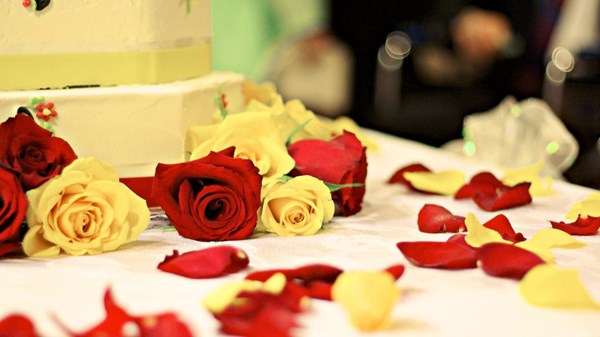 Trump's Religious Freedom Order Won't Help the Baker, Florist, ...
Evangelicals are anticipating President Donald Trump's next move to protect religious liberty, after he nominated a supportive judge to the Supreme Court and defended the cause at the National Prayer Breakfast last week.
Reports circulated over a draft of an executive order designed to expand protections for individuals, organizations, and corporations' religious convictions—including traditional beliefs on gender, sexuality, and marriage.
Last Thursday, both Trump and White House press secretary Sean Spicer reiterated the new administration's commitment to ensuring religious liberty and defending the right for Americans to "express areas of their faith without reprisal." Spicer did not confirm Trump's plans for the four-page leaked draft, titled "Establishing a Government-Wide Initiative to Respect Religious Freedom."
Over the weekend, Vice President Mike Pence dodged a question about the administration's plans for an executive order on religious liberty (instead focusing on the President's pledge to repeal the Johnson Amendment). It's unclear whether or when Trump plans to act on such an order. But advocates for both religious and LGBT rights continue to weigh in on the proposal.
According to experts, Trump's executive order would strengthen religious exemptions under federal laws and programs, but it wouldn't have the reach to quell debates over Christian-owned businesses refusing to serve same-sex weddings.
Yet the draft describes wide-ranging protections, saying, "Persons and organizations do not forfeit their religious freedom when providing social services, education, or healthcare; earning a living, seeking a job, or employing others; receiving government grants or contracts; or otherwise participating in the marketplace, the public square, or interfacing with federal, state, or local governments."
Under the order, organizations fighting the Affordable Care Act's contraceptive mandate on religious grounds, including the Little Sisters of the Poor, would be granted accommodations. Social services organizations receiving federal dollars—such as adoption agencies—could operate according to their beliefs on marriage. Faith-based institutions such as schools and nonprofits would not risk losing tax exemptions over their policies or politics.
"It protects the religious liberty rights of all Americans in very tailored ways that address problems of today," wrote Heritage Foundation researcher Ryan Anderson, listing and defending the provisions of Trump's draft order from criticism by LGBT advocates that the order is discriminatory and overreaching.
Overall, evangelicals and Catholics—two groups concerned that their beliefs against same-sex marriage and abortion are increasingly becoming counter-cultural and unwelcome in public life—see the protections as helpful measures.
"Freedom of conscience and religious liberty are of utmost importance to us, and to millions of other religious people in the United States," said Russell Moore, president of the Ethics and Religious Liberty Commission of the Southern Baptist Convention. "We support an executive order making clear that people of religious conviction will not be pushed aside by the federal government as we seek to serve our neighbors, including those who disagree with us."
The Family Research Council, Alliance Defending Freedom, and National Organization for Marriage have also affirmed the draft of the order. A member of the Little Sisters group called the leaked document "a very hopeful sign that things could be coming to an end."
State-level clashes would continue
Church-state experts told CT that any White House executive order would be limited to federal actions. Therefore, it could not extend to every marketplace or public square interaction over religious liberty.
So far, "most of the high-profile cases involve state or local actions that would not be covered by the federal protections," said John Inazu, a professor at Washington University School of Law who has written several times about such cases for CT.
"The executive order does not—and could not—extend protections to most of the bakers, florists, and photographers," he said. "Most of the high-profile clashes will continue to play out at the state and local level."
An exceptional case could be a corporation under a federal contract; the US government couldn't end an agreement with Chick-fil-A, for example, over its owners' faith statements, he said.
While a presidential order could regulate areas including employment, education, and federal contracts, the suggestion that religious groups could also be guaranteed protections in the marketplace "may just be feel-good" wording, according to Robin Fretwell Wilson, a University of Illinois professor who researches law and religion.
"If this is about bakers and bathrooms in the public accommodations sphere that we've seen rattling around in the states, it just doesn't do anything," she said. "And it can't do anything."
Wilson referenced the Religious Freedom Restoration Act (RFRA), which was determined by a Supreme Court decision to apply only to the federal government, and not to state or local municipalities (which must pass their own). "It doesn't supersede RFRA. These federal statutes cannot be made to apply to groups in those states."
Trump keeps Obama's LGBT order
Last Tuesday, just days before the draft of the religious freedom executive order began circulating, the White House announced that Trump would enforce, and not overturn, an Obama administration order protecting LGBT individuals from discrimination in federal and government contract employment.
Trump's proposed executive order would carve out religious accommodations and exemptions to the federal LGBT protections secured under Obama, said Wilson.
Family Research Council president Tony Perkins and other evangelical leaders who oppose recognizing sexual orientation and gender identity (SOGI) as protected classes spoke out against Trump's decision to keep the controversial Obama order.
"President Trump might issue an executive order providing for religious liberty protections. I hope and pray that happens," wrote Denny Burk, president of the Council on Biblical Manhood and Womanhood and a biblical studies professor at Boyce College. "But it is already a significant loss that he is willing to speak of LGBT as a protected class—a legal category inherent in [SOGI] laws that have caused problems for religious liberty all over the country."
Wilson is known for her work advocating for Fairness for All, a compromise to balance LGBT and religious rights similar to a successful effort in Utah. She worries that Trump's order—as drafted—will have negative fallout on both sides.
"We're going to harden against concessions with each other in reaching a détente, I'm afraid," she said. "The funny thing is I don't see this as being so supportive of religious believers, in the sense of a great big payout for them that they didn't have already. It's more of a signal."
Trump's executive order—part of a wave of changes signed into place during his first few weeks in the White House—also falls short of some of the legislative protections that religious liberty advocates were hoping for with the proposed First Amendment Defense Act.
The ERLC's Moore stated that "executive action is not enough—we also need strong legislative action."
Concerns over the sustainability of Trump's proposed order are valid. Executive orders can be undone, even later in Trump's presidency; and Congress could withdraw the protections in the future, according to Inazu.
"My sense is that the polarization from the Trump era will inspire progressives to crack down even harder when they're next in power," he said. "The kind of compromise efforts that may have been on the table a decade ago are unlikely to return."

02/07/2017