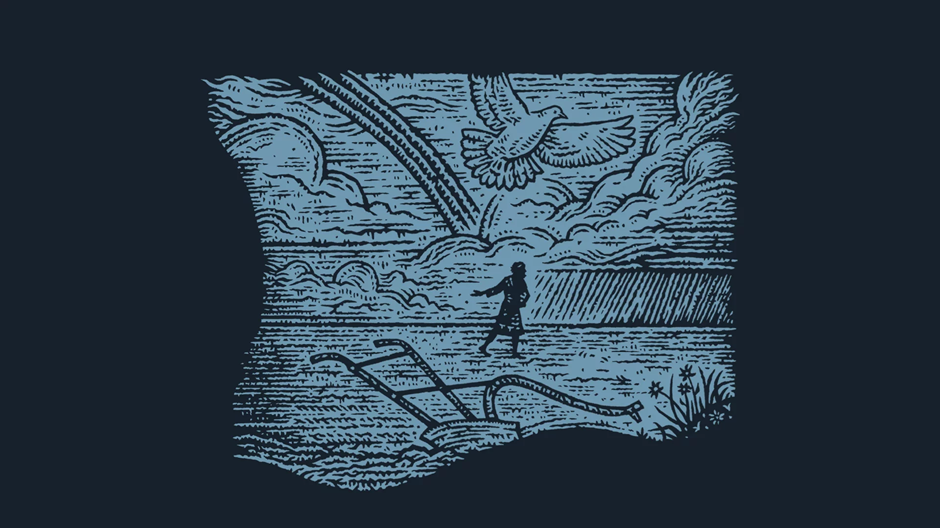 Image: Stephen Crotts
Baca Yohanes 14:27; 16:33; dan Efesus 2:14–18
Karena Dialah damai sejahtera kita. Efesus 2:14
Dua kebenaran bisa bertentangan, namun jika keduanya adalah benar, kita perlu menegaskan keduanya.
Pertama, dunia kita dipenuhi dengan penderitaan dan kesulitan yang nyata. Seperti yang diperingatkan oleh para nabi Perjanjian Lama, pemberontakan kita melawan Allah telah memutarbalikkan diri kita dan dunia kita. Berpura-pura yang sebaliknya berarti kita bersikap naif atau mengeraskan hati. Tuhan tidak meminta kita untuk berbohong tentang kerasnya kehidupan.
Kedua, Yesus adalah damai sejahtera kita—bukan dengan cara yang murahan atau penuh kebusukan, tetapi dengan cara yang bersahaja, penuh pengertian, dan sanggup mengubah alam semesta. Dia adalah satu-satunya jawaban untuk penderitaan dan masalah ini. Dengan diutus oleh Bapa dalam kuasa Roh, Anak Allah menjadi manusia sejati dan seutuhnya. Allah Sumber Damai ini menerobos masuk ke dunia kita yang rusak, menjadi sama seperti kita dan memulai dunia yang diperbaharui, mewujudkan harapan nubuatan para nabi zaman kuno. "Dialah damai sejahtera kita," karena "dengan mengurbankan diri-Nya sendiri" (Ef. 2:14 BIS) Dia merubuhkan "tembok pemisah, yaitu perseteruan"—bukan hanya antara pendosa dan Tuhan, tetapi juga antara Yahudi dan bukan Yahudi, pria dan wanita, kaya dan miskin, surga dan bumi (Gal. 3:28; Kol. 1:15–22).
Dan kedua kebenaran ini berbenturan.
Yesus adalah damai sejahtera kita, tidak hanya dalam beberapa aspek psikologis, melainkan juga dalam cara yang konkret, yang berlangsung seumur hidup. Dia adalah damai sejahtera kita, bukan dengan membuat kita mati rasa, melainkan dengan mengampuni dan menyembuhkan kita serta merangkul kita ke dalam kasih dan hidup-Nya. Sekalipun dalam kelamnya malam dan saat kebingungan, keraguan, dan kekacauan melingkupi kita, Yesus tetap berkata, "Janganlah gelisah dan gentar hatimu," dan "Damai sejahtera Kutinggalkan bagimu. Damai sejahtera-Ku Kuberikan kepadamu" (Yoh. 14:27).
Kita mengenali kesulitan dan kehancuran sebagai hal yang menyakitkan dan problematis karena keduanya tidak menyerupai shalom. Walaupun shalom membawa harmoni, kebaikan, dan dunia yang sejahtera, namun kita hidup di tengah peperangan, pengkhianatan, dan keegoisan kita sendiri yang menyesakkan. Akan tetapi sebagai tanggapan atas pemberontakan dan kekacauan kita, Yesus membawa damai sejahtera-Nya, shalom-Nya. "Semuanya itu Kukatakan kepadamu, supaya kamu beroleh damai sejahtera dalam Aku....
Kuatkanlah hatimu! Aku telah mengalahkan dunia" (Yoh. 16:33).
Dengan mendamaikan kita dengan Allah, Dia adalah shalom kita. Dia adalah harapan Israel dan dengan demikian harapan dunia.
Inilah cara kita memperoleh damai sejahtera di dunia yang penuh dengan masalah ini: Allah, dari luar dunia kita, telah memberi diri-Nya bagi kita sebagai damai sejahtera kita. Kristus, Allah-manusia sejati, adalah damai sejahtera kita: Dia tidak bergantung pada emosi dan keadaan kita yang naik turun. TUhan tidak meminta kita untuk berbohong tentang penderitaan dan masalah atau tentang kebaikan dan kehadiran-Nya di dalam Kristus. Keduanya benar. Jemaat yang dikasihi Tuhan, masalah memang ada, tetapi Kristus adalah damai sejahtera kita di tengah segala persoalan, dan Dia memberi kita perlindungan, kekuatan, dan arahan untuk memperluas damai-Nya kepada dunia yang terluka ini.
Kelly M. Kapic adalah seorang teolog di Covenant College dan penulis atau editor dari banyak buku, termasuk Embodied Hope dan You're Only Human.
Diterjemahkan oleh George H.S.
-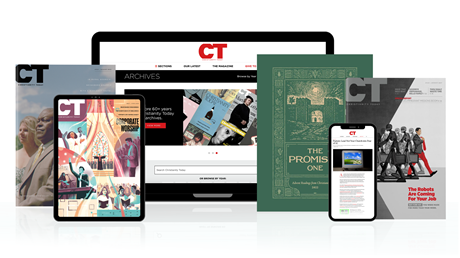 Subscribe to Christianity Today and get access to this article plus 65+ years of archives.
Home delivery of CT magazine
Complete access to articles on ChristianityToday.com
Over 120 years of magazine archives plus full access to all of CT's online archives
Subscribe Now
Yesus Adalah Damai Sejahtera Kita
Yesus Adalah Damai Sejahtera Kita