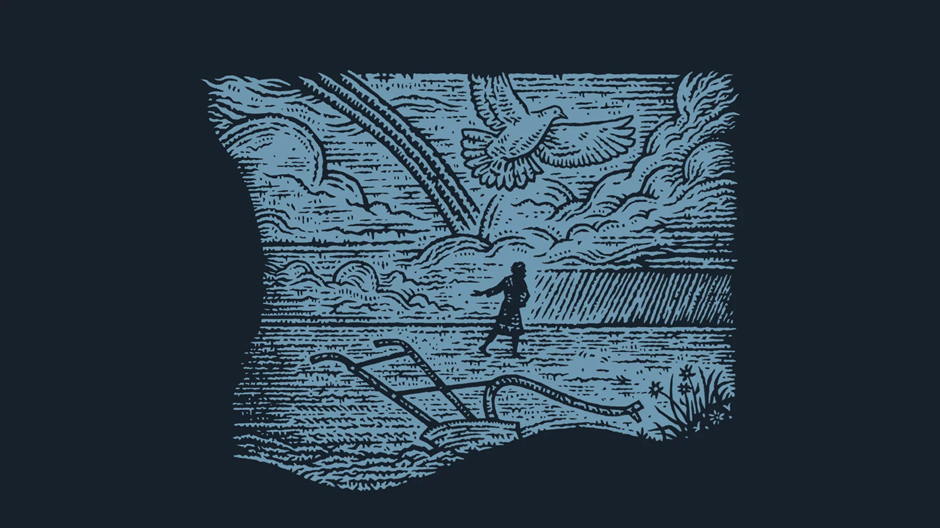 Image: Stephen Crotts
Leia João 14.27; 16.33; e Efésios 2.14-18
Pois ele é a nossa paz. (EFÉSIOS 2.14)
Duas verdades podem estar em conflito e, no entanto, se forem verdadeiras, precisamos afirmar ambas.
Em primeiro lugar, temos um mundo repleto de dor e problemas genuínos. Como advertiram os profetas do Antigo Testamento, nossa rebeldia contra Deus distorceu a nós e ao nosso mundo. Fingir o contrário é ser ingênuo, na melhor das hipóteses, ou insensível, na pior. Deus não nos pede para mentir sobre as dificuldades da vida.
Em segundo lugar, Jesus é a nossa paz — não de uma forma barata ou romântica, mas de uma forma terrena, consciente, que altera o cosmos. Ele é a única resposta para toda essa dor e problemas. Enviado pelo Pai, no poder do Espírito, o Filho de Deus tornou-se plena e verdadeiramente humano. Este Deus da paz irrompe em nosso mundo quebrado, como um de nós, e inaugura um mundo renovado, cumprindo a antiga esperança profética. Uma vez que "ele é a nossa paz", pois "em seu corpo" ele destruiu "a barreira, o muro de inimizade" (Efésios 2.14-15) — não apenas entre o pecador e Deus, mas também entre o judeu e o gentio, homem e mulher, rico e pobre, céu e terra (Gálatas 3.28; Colossenses 1.15-22).
E essas duas verdades se chocam.
Jesus é a nossa paz, não apenas de maneira psicológica, mas também de forma concreta, para todas as áreas da vida. Ele é a nossa paz, não por nos anestesiar, mas por nos perdoar e nos curar e nos envolver em seu amor e sua vida. Mesmo na escuridão da noite, mesmo quando a confusão, a dúvida e o caos giram à nossa volta, Jesus ainda diz: "Não se perturbem os seus corações nem tenham medo" e "Deixo-lhes a paz; a minha paz lhes dou" (João 14.27).
Reconhecemos nossas dificuldades e nosso estado caído como algo doloroso e problemático, pois não se assemelham ao shalom. Enquanto o shalom traz harmonia, benignidade e um mundo que floresce, vivemos em meio a guerras, traições e absorvidos em nós mesmos de maneira sufocante. Mas em resposta à nossa rebeldia e ao caos, Jesus traz sua paz, seu shalom. "Eu lhes disse essas coisas para que em mim vocês tenham paz […]; contudo, tenham ânimo! Eu venci o mundo" (João 16.33). Ao nos conectar a Deus, ele é nosso shalom. Ele é a esperança de Israel e, portanto, a esperança do mundo.
É assim que temos paz em um mundo genuinamente perturbado: Deus, para além do nosso mundo, nos deu a si mesmo como nossa paz. Cristo, o Deus-homem, é a nossa paz: Ele não depende de nossas emoções e circunstâncias flutuantes. Deus não nos pede para mentirmos sobre a dor e os problemas nem sobre sua benignidade e a presença em Cristo. Todas essas coisas são verdade. Amado irmão e amada irmã, os problemas existem, mas Cristo é nossa paz em meio aos problemas, e ele nos dá refúgio, força e direção para estender sua paz a este mundo ferido.
Kelly M. Kapic é teóloga do Covenant College e autora ou editora de vários livros, entre eles Embodied Hope e You're Only Human.
-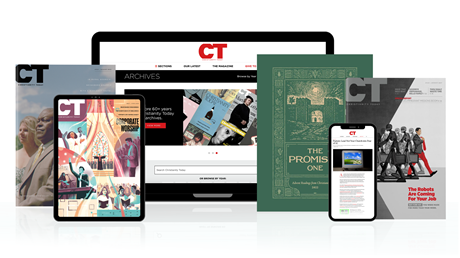 Subscribe to Christianity Today and get access to this article plus 65+ years of archives.
Home delivery of CT magazine
Complete access to articles on ChristianityToday.com
Over 120 years of magazine archives plus full access to all of CT's online archives
Subscribe Now
Jesus é a nossa paz
Jesus é a nossa paz