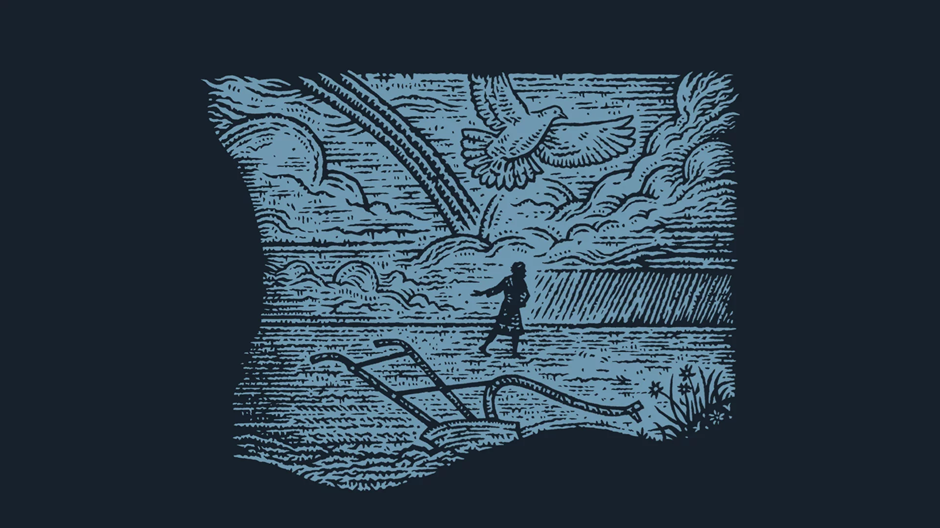 Image: Stephen Crotts
Lisez Jean 14.27 ; 16.33 et Éphésiens 2.14–18
Oui, c'est lui qui est notre paix. ÉPHÉSIENS 2.14 (NFC)
Deux affirmations peuvent être en conflit tout en étant toutes deux vraies. Il nous faut alors pouvoir les tenir ensemble.
D'une part, notre monde est rempli de douleurs et de problèmes réels. Comme les prophètes de l'Ancien Testament le dénonçaient, notre rébellion contre Dieu nous a déformés, nous et notre monde. Prétendre le contraire, c'est au mieux faire preuve de naïveté, au pire de dureté de cœur. Dieu ne nous demande pas de nous voiler la face sur les difficultés de la vie.
D'autre part, Jésus est notre paix — non pas d'une manière bon marché ou mielleuse, mais d'une manière concrète, fondée, qui change notre univers. Il est la seule réponse à la douleur et au désarroi. Envoyé par le Père dans la puissance de l'Esprit, le Fils de Dieu est devenu pleinement et véritablement humain. Ce Dieu de la paix fait irruption dans notre monde brisé comme l'un de nous et inaugure un monde renouvelé, réalisant l'ancienne espérance prophétique. C'est lui qui est « notre paix », puisque « dans sa chair » il a abattu les « murs » de séparation et d'hostilité — non seulement entre le pécheur et Dieu, mais aussi entre le juif et le gentil, l'homme et la femme, le riche et le pauvre, le ciel et la terre (Ga 3.28 ; Col 1.15-22).
Et ces deux vérités s'entrechoquent.
Jésus est notre paix, non seulement d'une manière psychologique, mais aussi d'une manière concrète s'appliquant à toute la vie. Il est notre paix, non pas en nous engourdissant, mais en nous pardonnant, en nous guérissant et en nous enveloppant dans son amour et sa vie. Même dans l'obscurité de la nuit et lorsque la confusion, le doute et le chaos se déchaînent, Jésus dit encore : « Ne soyez pas troublés et n'ayez aucune crainte en votre cœur » et « je vous laisse la paix, c'est ma paix que je vous donne » (Jn 14.27).
Nous reconnaissons les difficultés et les ruptures comme douloureuses et problématiques parce qu'elles ne ressemblent pas au shalom. Alors que le shalom se traduit par l'harmonie, la bonté et un monde florissant, nous vivons au milieu de guerres, de trahisons et de notre propre égocentrisme qui nous étouffe. Mais en réponse à notre rébellion et à notre chaos, Jésus apporte sa paix, son shalom. « Il fallait que je vous dise aussi cela pour que vous trouviez la paix en moi…
Courage ! Moi, j'ai vaincu le monde » (Jn 16.33). En nous réunissant à Dieu, il est notre shalom.Il est l'espoir d'Israël, et celui du monde.
C'est ainsi que nous avons la paix dans un monde véritablement troublé : Dieu, d'au-delà de notre monde, s'est donné lui-même comme notre paix. Le Christ, le Dieu-homme, est notre paix : il ne dépend pas de nos émotions et de nos circonstances fluctuantes. Dieu ne nous demande pas de nous mentir sur la douleur et les problèmes ou sur sa bonté et sa présence en Christ. Les deux sont vrais. Bien-aimés, les problèmes existent, mais le Christ est notre paix au milieu des problèmes, et il nous procure le refuge, la force et la direction pour étendre sa paix à ce monde en souffrance.
Kelly M. Kapic est théologien au Covenant College et auteur ou éditeur de nombreux livres, dont Embodied Hope et You're Only Human.
-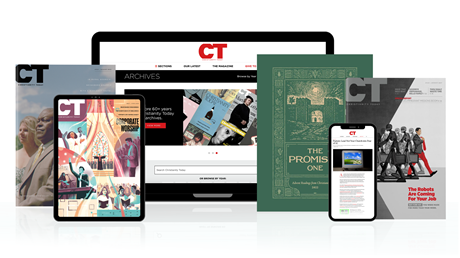 Subscribe to Christianity Today and get access to this article plus 65+ years of archives.
Home delivery of CT magazine
Complete access to articles on ChristianityToday.com
Over 120 years of magazine archives plus full access to all of CT's online archives
Subscribe Now
Jésus est notre paix
Jésus est notre paix