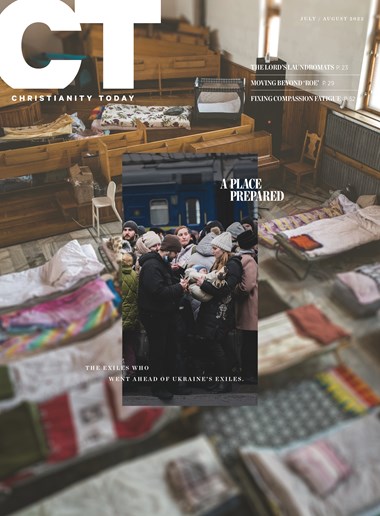 Read CT anywhere you go.
Subscribers have full access to CT's digital archives, including special issues. Download a PDF of this issue, or browse individual articles below.
About This Issue
Our cover story this month follows a handful of Ukrainians who left their country on the eve of war—or in some cases, years earlier—and who sensed they were in exile "for such a time as this." Plus: laundromat ministries, sermon lengths, fighting compassion fatigue, Jesus and jazz, and more.