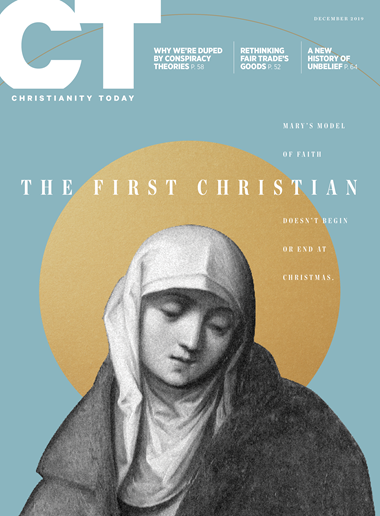 Read CT anywhere you go.
Subscribers have full access to CT's digital archives, including special issues. Download a PDF of this issue, or browse individual articles below.
About This Issue
The cover story this month examines the Mary we never knew. Most evangelicals today don't pay much attention to the mother of Jesus outside of Advent and the occasional Mother's Day sermon. But authors Jennifer Powell McNutt and Amy Beverage Peeler argue from tradition and the biblical record that Mary was not only the earliest disciple of Christ, she was perhaps also the most faithful disciple. If that's true, then she deserves a much more prominent place in the church's year-round teaching for both men and women.