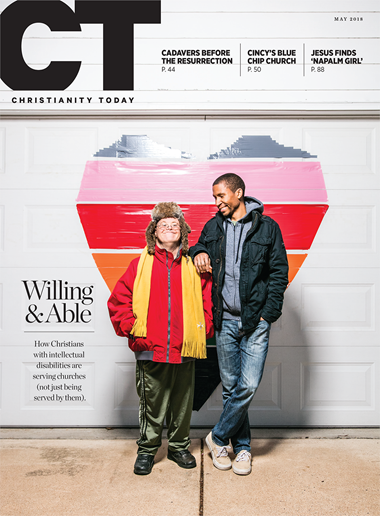 Read CT anywhere you go.
Subscribers have full access to CT's digital archives, including special issues. Download a PDF of this issue, or browse individual articles below.
About This Issue
While Christianity Today has covered church special-needs ministries fairly extensively, far less attention has been given to the ministry that individuals with intellectual disabilities themselves have. This issue explores the ministry of those with intellectual disability, surveying the diverse ways they are serving the body of Christ in churches and faith communities.