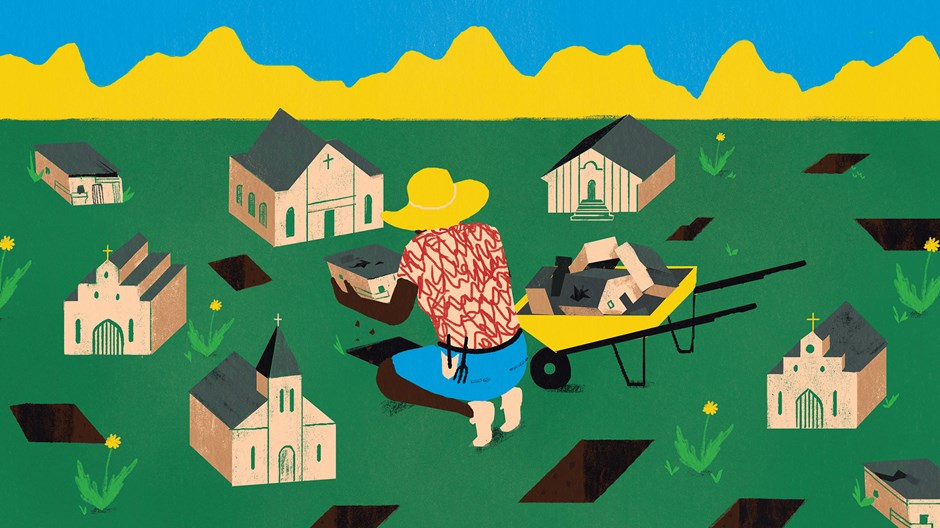 Image: Mike Ellis
Authorities have closed more than 7,000 churches across Rwanda, including 714 in the capital city of Kigali, in the span of two months for failing to comply with health, safety, and noise regulations.
Underscoring the seriousness of the campaign, a lightning strike killed 16 worshipers and injured 140 at a Seventh-day Adventist church that had not installed a mandated lightning rod.
Lawmakers are now debating new regulations in an attempt to prevent fraudulent behavior among the East African nation's mushrooming churches.
President Paul Kagame welcomed the shutdowns but was stunned at the scale: "700 churches in Kigali?" he said during a government dialogue in March. "Are these boreholes that give people water? I don't think we have as many boreholes. Do we even have as many factories? This has been a mess!"
Kagame said his country doesn't need so many houses of worship, explaining that such a high number is only fit for bigger, more developed economies that have the means to sustain them.
Many church leaders disagree, and six Pentecostal pastors were arrested for organizing protests. Rwandan authorities maintain the churches were in such poor physical condition that they threatened the lives of churchgoers.
The majority are small Pentecostal gatherings. Many are shepherded by charismatic preachers who draw followers with promises of signs and wonders. Often, such churches meet in houses, tents, or crude structures that lack adequate water systems. They often blast sermons down streets through megaphones and loudspeakers.
The existing law on civil society organizations permits Rwandans to open churches and register after a period of months and doesn't require pastors to go through any training. By contrast, a new law specific to faith-based organizations will require potential pastors to get a theology degree before they plant a church.
Under the new law, expected to be adopted by year's end, churches must also obtain government certification that building requirements—such as adequate plumbing and parking—have been met and renew it annually.
Some evangelical leaders understand the motivation for the crackdown, saying protecting churchgoers equates to protecting life.
"With the rise of the prosperity gospel, many people tend to ignore theological training and start churches," said Esron Maniragaba, president of the Evangelical Free Church of Rwanda and a leader with the Evangelical Alliance of Rwanda. He supports the government's effort to "have qualified, trained leaders who know what they are doing and teach right doctrine."
"Everything needs a professional for guidance," Maniragaba said. "One cannot be an expert in everything."
Pastor Zabroni Habimana of Natharen Ministries said the closures are aimed at streamlining church activities, especially around safety and hygiene. He said of the 267 churches in his southern district of Huye, 131 were found to be without toilets. "How can a church operate without a toilet?" he asked. "Such people should not even complain [about the closures]."
Likewise, pastor Hassan Kibirango of Kigali's Christian Life Assembly says churches should meet standards. He says it's not good to start a church that is laughed at, as its mockery sends a bad example to society.
Godffrey Nagungira, a minister at New Life Bible Church, one of Kigali's biggest Pentecostal congregations, favors the crackdown as well, saying he values the safety of people who worship in substandard buildings. Churches should be law-abiding, and there must be government supervision to ensure that the practices of church leaders don't affect or harm churchgoers—some of whom are illiterate and could easily be taken advantage of, he said.
Some Rwandan Christians think it's better to have fewer but better churches to choose from. Audressa Teta, who goes to 1,000-member Evangelical Restoration Church in Kigali's Masoro neighborhood, says the government should have acted against exploitative pastors a long time ago. For example, some churches leak when it rains, yet every day churchgoers tithe.
"Where do church leaders take the money?" she asked. "I find the government's move reasonable to protect the citizens."
Plenty of others disagree. Faith Mbabazi, a lawyer who attends St. Peter's, an Anglican church in Kigali's Remera neighborhood, thinks the decision by the government is too harsh. "You cannot stop people from going to God," she said. "[And] how can you ask about parking spaces when the locations of some churches have no access to roads?"
Bishop Innocent Nzeyimana, president of the Churches' Forum, which represents 180 congregations in Kigali's Nyarugenge district, understands the government's argument that some preachers "deceive their congregation with misleading sermons." But he insists that many church leaders don't do this, yet the new rules will prevent the planting of new churches.
"The decision was rushed without warning," he said. "Some church leaders are poor and cannot get money to go for theological training. The government should have negotiated with these leaders, instead of closing their churches."
Pastor Claude Gihanuka of Kigali's Omega Church said the forced closures were uncalled for and humiliated pastors before their congregations. He said churches not only share the Word of God with their members but also government-supported messages like encouraging parents to send children to school. "After this humiliation, will the government again tell us to promote their programs to the people?"
Following the arrests, other pastors feared to vent their displeasure and requested anonymity. "The government is harassing us because we tell the masses, among other things, about bad governance—something the officials don't want hear," one Kigali pastor told CT.
Yet Bible Society of Rwanda member Chrissa Umugenga says the government must examine the nation's churches because many church leaders exploit their followers. She says too many pastors drive expensive cars and live lavishly while their loyal followers sell their possessions to tithe with the expectation that they will be blessed.
Justus Kangwagye, the Rwanda Governance Board official who oversees faith-based organizations, said the government is not trying to permanently close the churches but is merely asking them to meet existing health and safety standards for the size of their crowds. "Freedom of worship does not mean you keep churchgoers in a substandard church that is likely to fall."
Ignatius Ssuuna is a journalist based in Kigali, Rwanda. With additional reporting by Griffin Paul Jackson.
Have something to add about this? See something we missed? Share your feedback here.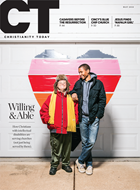 This article is from the May 2018 issue.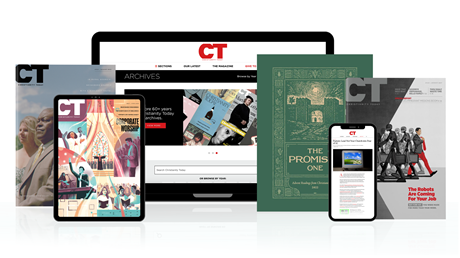 Subscribe to Christianity Today and get access to this article plus 65+ years of archives.
Home delivery of CT magazine
Complete access to articles on ChristianityToday.com
Over 120 years of magazine archives plus full access to all of CT's online archives
Subscribe Now
Rwanda Weeds the Church Plants
Rwanda Weeds the Church Plants