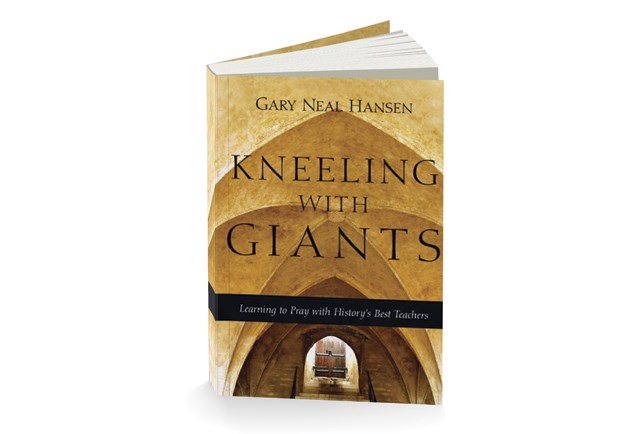 Gary Neal Hansen used to think he had a peculiar prayer life, because his prayers were unlike those of people around him. In studying the prayer habits of great figures from church history, he soon realized he was not so unusual. In Kneeling with Giants: Learning to Pray with History's Best Teachers (InterVarsity Press), Hansen, professor of church history at the University of Dubuque Theological Seminary, introduces readers to an amazing variety of long-neglected prayers and practices. He resurrects the prayer methods of spiritual heroes like St. Benedict, Martin Luther, John Calvin, Ignatius of Loyola, Teresa of Avila, and Andrew Murray, and commends specific utterances like the Jesus Prayer and the Divine Office. Elesha Coffman, former managing editor of Christian History, spoke with Hansen about the value of ecumenical openness to different varieties of prayer.
Is prayer really something that can be taught?
Absolutely—though many books on prayer overlook the question, "How do I do it?" Learning new ways of praying takes some courage, just like when you take up a new instrument or sport. What you need is someone to take you through the basic steps, and a vision of what it might be like if you were to really master those steps.
People often think there is only one way to pray, or one theologically and spiritually right way. Sadly, people who only know one way sometimes find it empty, and then they conclude that they just aren't the "praying type." Actually, what faithful Christians do when they pray varies widely across the centuries and across the boundaries of traditions. I'm convinced that God wants all kinds of people to grow in prayer.
Some forms of prayer in your book were originally practiced in a monastery or with a spiritual director. Is it difficult, or even dangerous, to try to follow these practices alone?
Support and guidance certainly make it easier, whether they come from a spiritual director or a small group exploring prayer. Doing it alone can be hard if you take up a practice from an unfamiliar tradition. Someone from an independent evangelical background will have to work a bit to understand how to pray the Divine Office of the Benedictine tradition, including finding their way around a breviary or Book of Common Prayer.
Dangerous? The entire Christian life is dangerous on our own. We are intended to be in community, in a church where we are known and accountable, where we are nurtured on the Word and the sacraments. Anything you cut off from the body of Christ is dangerous, and that includes prayer.
Are there any wrong ways to pray?
Yes, of course. A Christian needs to pray to the God revealed in Scripture, the God who became incarnate in Jesus Christ. But Jesus did deal differently with different people. He allowed Nicodemus to come secretly by night, and traded arguments in public with the scribes. He let one woman bathe his feet with her tears of gratitude and welcomed Mary to sit quietly at his feet and listen. In that sense, the wrong way to pray is one that doesn't account for the personality God gave you and your own life circumstances.
You encourage people to explore prayers from a variety of Christian traditions. Might that lead to other kinds of ecumenical openness?
Some are open to it, and some are not. I have seen people joyfully discover that they really could pray because they tried something from another branch of the faith. I have also seen people get up in a huff and walk out of the room. I hope, though, that a good experience of praying in ways rooted in very different traditions will nurture openness to seeing people in other branches of the church as genuine, faithful disciples. For some it can be a stretch, of course, since I deal with practices from widely divergent traditions—Orthodox and Catholic practices as well as those from several branches of Protestantism.
Were some historic forms of prayer just too much of a stretch to include in the book?
There are certainly some very prominent forms of prayer I did not include. Roman Catholics have a deep tradition of praying the rosary, but it's pretty hard to present the rosary in a way that Protestants would receive warmly. I emphasize the things that can be held in common and mined for their richness.
Are American Protestants, more specifically evangelicals, prone to particular ruts in their prayer life?
I think we are prone to several. One is that we define prayer as conversation, making verbal skill a requirement and ruling out silence. Another is that we think of prayer almost exclusively as asking for things—petition and intercession. We sometimes talk about "the power of prayer" as if that meant our power to get God to answer. I have very little sympathy with approaches that seem to reverse Jesus' prayer: "Lord, not thy will but mine be done!"
My book does explore prayer as conversation and intercession. However, it puts these alongside approaches with very different priorities. Readers can try out ways of prayer that are about communion with God, encountering God in Scripture, or about seeking God's transforming work in our lives. We all need to make our specific requests in prayer, but I hope we can bring them to God in the context of an ever deepening relationship of love and trust.
Related Elsewhere:
Kneeling with Giants is available from Christianbook.com and other retailers.
Previous Christianity Today articles on prayer and spirituality include:
Is the Lord's Prayer a Christian Prayer? | Observers weigh in as a judge considers the question. (April 19, 2012)
What Good Grief Looks Like When a Daughter Dies | Walking the way of grace in the midst of my grief. (April 11, 2012)
Jesus Disappoints Everyone | Our Savior has come, but we're often blind to his purposes. (April 5, 2012)
Why Doubters and Non-Doubters Share a Common Faith | And why it's not really about "their" faith anyway. (September 1, 2011)
CT also has more books, film, and music reviews.
Have something to add about this? See something we missed? Share your feedback here.
Kneeling with Giants: Learning to Pray with History's Best Teachers
IVP
2012-03-22
238 pp., 14.54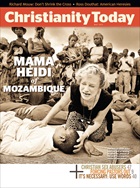 This article is from the May 2012 issue.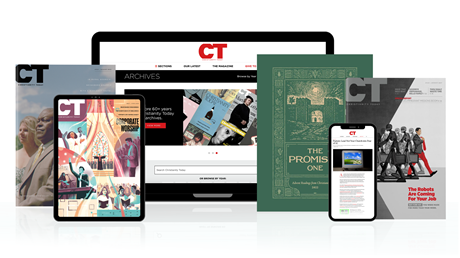 Annual & Monthly subscriptions available.
Print & Digital Issues of CT magazine
Complete access to every article on ChristianityToday.com
Unlimited access to 65+ years of CT's online archives
Member-only special issues
Subscribe
Teach Us to Pray: Learning from Prayer Partners in History
Teach Us to Pray: Learning from Prayer Partners in History