Trump Signs Law to Let States Defund Planned Parenthood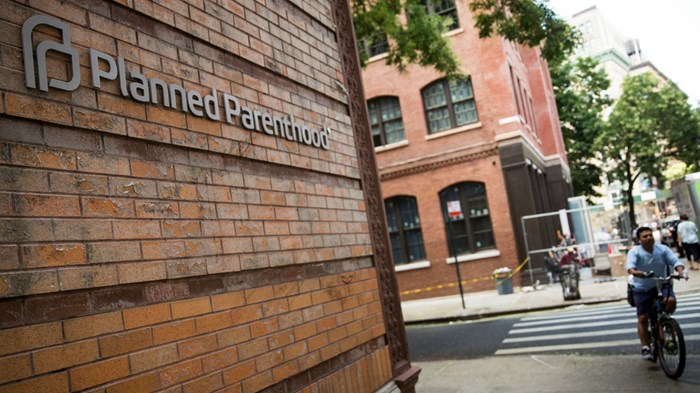 Image: Andrew Burton / Getty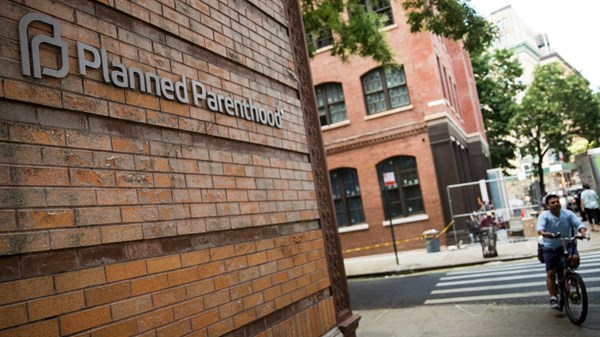 Trump Signs Law to Let States Defund Planned Parenthood
President Donald Trump signed legislation Thursday that once again enables states to withhold federal family planning funds from Planned Parenthood and other abortion providers.
Trump's action overturned a rule issued by the Department of Health and Human Services (HHS) in December, only five weeks before President Obama left office. Many pro-life advocates perceived the HHS regulation, which effectively barred states from prohibiting Title X funds for abortion clinics, as a parting gift from Obama to the abortion industry.
The HHS rule appeared particularly beneficial to the Planned Parenthood Federation of America. In recent years, at least 12 states have cut money for Planned Parenthood, some in the wake of various scandals uncovered regarding the country's No. 1 abortion provider. Courts blocked those actions in some cases, thereby enabling the organization to continue to receive government funds.
Pro-life leaders applauded the president's enactment of the congressional resolution.
"It is a travesty that any taxpayer money goes to support the exploitive work of Planned Parenthood," said Russell Moore, president of the Southern Baptist Ethics and Religious Liberty Commission (ERLC). "State legislatures that seek to prevent that from happening should be respected, not thwarted by federal allies of the abortion industry.
"I'm thankful for this reversal and pray for the day soon when abortion providers would not operate on any cent of public money," Moore said in written comments for Baptist Press.
The sponsors of House Joint Resolution 43 commended Trump for signing their measure.
Representative Diane Black, a Republican from Tennessee, said the new law places the American people "back in the driver's seat, empowering states like Tennessee to steer their Title X funds away from abortion-centric facilities like Planned Parenthood."
Senator Joni Ernst, a Republican from Iowa, said enactment of the resolution "restores states' rights over a Washington-knows-best mentality."
Dawn Laguens, Planned Parenthood's executive vice president, criticized the law, saying, "People are sick and tired of politicians making it even harder for them to access health care, and this bill is just the latest example."
The president's enactment of the legislation is the latest in what is now a series of pro-life actions by his administration:
Trump signed an executive order Jan. 23 to reinstate the Mexico City Policy, which bans federal funds for organizations that perform or promote abortions overseas.
The State Department announced April 3 it would not forward congressionally approved money to the UN Population Fund (UNFPA) because of its partnership with a Chinese population-control program that includes forced abortions and sterilizations.
The measure overturning HHS' pro-Planned Parenthood rule almost didn't make it to Trump's desk.
Acting in his capacity as president of the Senate, Vice President Mike Pence twice cast tie-breaking votes to gain passage in the upper chamber. On March 30, the vice president broke 50-50 roll calls—first to bring the proposal to the Senate floor and then to pass it. The House of Representatives approved the legislation in a 230-188 vote in February.
The new HHS rule does not explicitly block states from providing Title X funds to abortion providers. Instead, it bars states from basing the selection of a recipient organization on anything other than "its ability to provide Title X services." As a result, states are unable to block funds from going to organizations simply because they provide abortions. Title X is the federal program that provides money to states for family planning and preventive health services.
According to federal law, Title X funds cannot be used for the performance of abortions, but pro-life advocates point out grants to Planned Parenthood and similar providers free up other funds for use in performing abortions.
Planned Parenthood affiliates performed 323,999 abortions during 2013-14, the most recent year for which statistics are available. Planned Parenthood and its affiliates received $553.7 million in government grants and reimbursements, according to its 2014–2015 financial report.
Among the latest in a series of scandals plaguing the organization is the online release beginning in 2015 of secretly recorded videos that showed Planned Parenthood officials discussing the sale of organs from aborted children.
Congress is considering using a health care bill or other legislation to cut most of Planned Parenthood's federal funding and direct it to federally qualified health centers that do not perform abortions.
The ERLC is conducting an online campaign to rally support for the congressional effort to slash federal dollars for Planned Parenthood. The effort is the first of its kind by the ERLC and includes a digital petition for delivery to congressional leaders.

04/13/2017