Many Evangelicals Wary of Faith Requirements for Campus Groups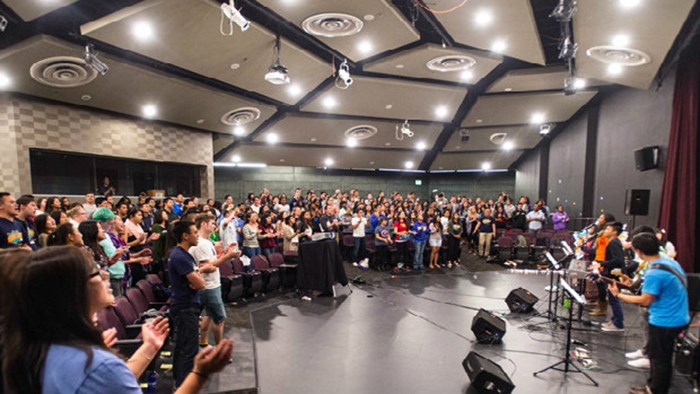 Image: InterVarsity Christian Fellowship/USA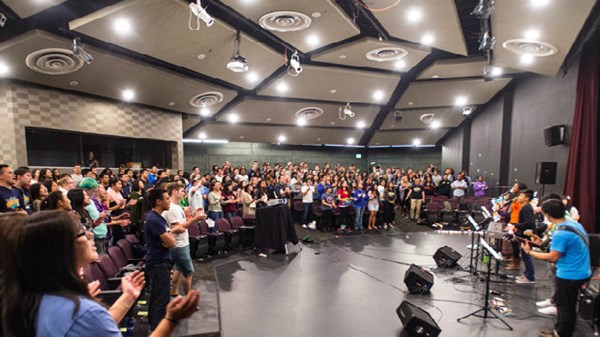 Many Evangelicals Wary of Faith Requirements for Campus Groups
For campus ministries like InterVarsity Christian Fellowship, choosing student leaders is a bit like finding a new pastor.
What those students believe—and how they behave—is an essential part of the job.
That's just how religious groups operate, says Greg Jao, vice-president and director of campus engagement for InterVarsity.
A surprising number of evangelicals disagree, at least for campus ministries at public colleges.
Just under half (44 percent) say that student groups at public universities should not be allowed to dictate what their leaders believe, according to a new study from Nashville-based LifeWay Research.
Overall, about half of Americans say likewise. But few Americans want student ministries punished for sticking by their convictions, especially about sexuality.
Researchers asked 1,000 Americans in a phone survey, "Should student religious organizations, recognized by publicly funded colleges, be allowed to require their leaders to hold specific beliefs?"
Respondents were evenly split: 48 percent said no, while 46 percent said yes.
Evangelicals (51%) were more likely to say yes than Americans with no religious preference (33%). Still, 44 percent of evangelicals said no.
LifeWay asked a similar question about student groups at private colleges. Americans were a bit more divided: 44 percent said those groups should not be allowed to have required beliefs, while 51 percent said they should.
Evangelicals felt more strongly about groups at private schools. About two-thirds (60%) said student groups at private colleges should be allowed to have required beliefs for leaders. About a third (36%) said no.
Ed Stetzer, executive director of LifeWay Research, said the findings reflect evangelical wariness about government funding for religion. Some officially recognized campus ministries get a financial boost at public colleges through student activity fees or free use of rooms.
That can be seen as government funding, which comes with strings attached, said Stetzer.
"If you take the fees, you've got to play by the school's rules," he said.
Discomfort with faith requirements lessens at private colleges, Stetzer added, since no state money is involved.
The issue of who can lead student groups has become controversial on college campuses from California to Maine. Student groups say their belief statements and ethics define their identity.
College officials—citing what are known as "all-comers" policies—insist groups and their leadership be open to all students, no matter what.
Groups at more than two dozen campuses have lost their official standing over this disagreement. One dispute, at the Hastings College of Law in California, went before the US Supreme Court. Lawmakers in several states have proposed laws that would bar colleges from applying "all-comers" rules to on-campus religious groups.
Last fall, InterVarsity was "derecognized" by California State University, meaning its 23 chapters on 19 campuses lost official standing. The ministry had previously lost official status at Vanderbilt University, Bowdoin College, and several other schools.
Jao said he's currently in negotiations with about six other schools regarding InterVarsity's status.
He found the LifeWay findings disappointing but not unexpected. Jao argues the dispute over groups like InterVarsity is linked to America's larger disagreements over the role on religion in public life.
"Our country is reassessing what privileges and protections to offer religious belief," he said.
Over, Jao said he agrees with nondiscrimination policies at colleges and universities. But the dispute over the faith requirements for leaders of groups like InterVarsity—or groups from other religions—goes too far, he said.
"If you can't require the leader of a Muslim student group be a Muslim—then you are sunk," he said.
Stetzer agrees.
If a group's identify and mission are defined by their faith, why allow leaders who don't agree with that faith, he said.
"That undermines the identity of the group," he said.
Chi Alpha, an Assemblies of God ministry at Cal State Stanislaus in Turlock, California, also lost official status last fall.
"Within twenty-four hours, university personnel locked Chi Alpha students out of their reserved meeting space and forced them to hold their meetings off campus—in effect our Chi Alpha chapter was exiled from campus," the group's national office wrote to Cal State leaders this March in a letter seeking reinstatement. "The harm from these incidents is ongoing, as it continues to affect Chi Alpha's student members to this day."
According to the letter to the university from Chi Alpha leaders, the group rewrote its constitution to comply with the university's nondiscrimination policy.
The latest version of the constitution, posted at the website of the Becket Fund for Religious Liberty, includes an objection to that policy.
"Chi Alpha believes that the University's post-September 2014 interpretation of its anti-discrimination policy burdens Chi Alpha's sincere religious exercise, improperly interferes with the internal affairs of a religious organization, and violates the law, including but not limited to the First Amendment of the U.S. Constitution and Article I Sections 1, 2, and 4 of the California Constitution," it reads.
E. Scott Martin, national director for Chi Alpha, said the group is still talking with university officials about their status. He hopes the group will be officially recognized again in the fall.
"We trust that the chancellor's office will work with us to get us back on campus," he said.
Martin said that the beliefs of student leaders are tied to Chi Alpha's mission.
"I don't feel there is any way you can fulfill the mission of a group if you don't believe in the mission," he said.
Tim Lynch, a spokesman for the university, said the Chi Alpha chapter, known as Stanislaus Christian Fellowship, is still not officially recognized.
"Stanislaus Christian Fellowship's constitution remains out of compliance with California State University requirements," he said in an email. "California State University, Stanislaus continues to stand ready to discuss bringing the organization's constitution into compliance."
Americans are more likely to support student religious groups that wish to ban gay or lesbian leaders.
More than a third (38%) say colleges should give funding and meeting space only to groups that allow gay and lesbian leaders, according to LifeWay's research. About 6 in 10 (57%) disagree with that restriction.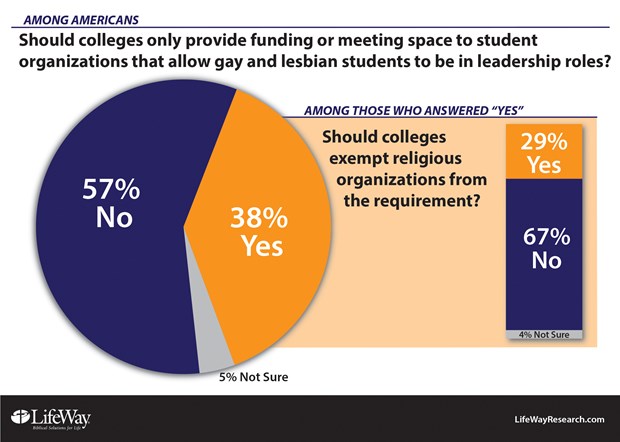 Nones—those with no religious preference—are more likely (48%) to want to see limits on groups that ban gay leaders than Christians (37%) or those from other faiths (25%). Catholics (50%) are more likely to want to see limits than Protestants (32%) or evangelicals (27%).
Yet support for such restrictions lessens when religious objections come into play.
Those who support the restriction were asked whether colleges should "exempt religious organizations that object to homosexual behavior from this requirement." More than a quarter (29%) of this subset affirmed religious organizations should be exempt.
The combined response to the two questions indicates 68 percent of Americans oppose attempts to limit funding only to religious groups that allow gay or lesbian leaders.
"More than two-thirds of Americans stop short of denying funding or meeting space on campus despite the groups' increasingly unpopular religious beliefs and practices," said Stetzer..
CT has covered disputes over student leadership requirements for campus ministries for more than a decade, including claims of discrimination by faith groups at Harvard, Rutgers, and University of North Carolina in 2002; the 2003 settlement of a lawsuit between InterVarsity and Rutgers University; a 2006 attempt to oust some faith groups at Georgetown; and the 2010 US Supreme Court ruling against the Christian Legal Society.
Last year, Tish Warren, a former campus minister at Vanderbilt, wrote about the experience of being part of a "deregistered" group in an essay entitled, "The Wrong Kind of Christian."
"Because we were no longer allowed to use Vanderbilt's name, we struggled to convey that we were a community of Vanderbilt students who met near campus. So the students decided to write a simple phrase on the shirts: WE ARE HERE," she wrote. "… And though it is more difficult than it was a few years ago, ministry continues on campus, often on the margins and just outside the gates. God is still beautifully at work. And his mercy is relentless."
Editor's note: Senior news editor Bob Smietana is a former senior writer for Facts & Trends magazine, published by LifeWay.
[Image courtesy of InterVarsity Christian Fellowship/USA]

05/06/2015