This Can Happen in America, Part 2
How can the church flourish in a post-Christian America?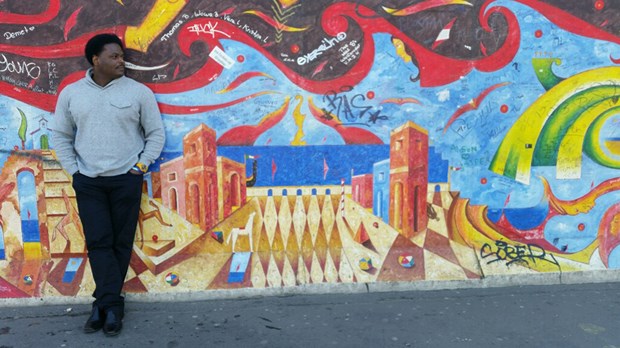 Image: Derwin L. Gray
In part one of this blog, I shared how Germany, the home of the Protestant Reformation, is now only marginally evangelical, with just three percent of citizens identifying that way. I shared some thoughts why I believe this happened including a dead gospel preached in dead state churches and a rise of seeking salvation in material wealth.
Is this shift happening in America?
As a pastor of a multiethnic, multigenerational, multiclass church shaped by the Great Commandment and Great Commission (see Matthew 28:18-20 and Mark 12:29-31), I already see America moving towards becoming a post-Christian nation. Surprisingly, this shift potentially can be great for Jesus' church and his people because when the church is pushed to the margins, she is powerful.
According to Pew Research Center polling, "The number of Americans who do not identify with any religion continues to grow at a rapid pace. One-fifth of the U.S. public —and a third of adults under thirty—are religiously unaffiliated today, the highest percentages ever."
It's important to note that it is primarily white millennials who are leaving the church, while, black, Asian, and Latino millennials are staying in the church. Another Pew study suggests "whites are overrepresented among those who are not religiously affiliated. Anglos make up 66 percent of the US population, yet they compose 71 percent of those with no religious affiliation. In contrast, blacks make up 11 percent of the population but only 9 percent of the so-called 'nones'."
The "nones" were more likely to be culturally Christian, not born-again Christians. They feel, as Ed Stetzer says, "comfortable freeing themselves from a label that was not true of them in the first place."
As more people feel free to drop the cultural Christian label and more born-again Christians are pushed to the margins of society, the more effective God's people will be. God's people have always been more urgent, faith-filled, and powerful when they are on the margins of society, not at the center. When there is no cost to being a follower of Jesus, the church is historically less powerful.
God's people have always been more urgent, faith-filled, and powerful when they are on the margins of society, not at the center.
How can the church flourish in a post-Christian America?
We need local churches that are in awe of God. Many of us have lost the awe of God (see Psalm 145). We've lost the reason why God saved us. He saves us because he loves us and desires us to image forth his glory and loyal love as kingdom citizens (see 1 Peter 2:9–10). This happens as God's people see how loving, glorious, sovereign, and powerful he is. Our view of God is often too small. The greater our view of God, the greater the impact he has on our lives and through our lives.
We need local churches that are gospel-centered. Gospel-centered churches are local churches that understand both sinners and saints need Jesus and his grace. The same gospel that justifies a sinner also sanctifies and glorifies the saint. We need local churches that proclaim Good News, not good advice, that is, just pragmatic self-help tips without the enabling power of God's spirit. Being gospel-centered means we are a people who depend on the power of God the Holy Spirit to do in and through us works of grace that we could never do on our own.
We need local churches that have gospel-centered discipleship. We need local churches that create environments for God's people to be conformed to the image of Christ. At Transformation Church, we have a strategy of discipleship to help people develop the characteristics of Christ in their lives as they grow in relationship with him.
We need local churches that see themselves as missionary training centers. All Christ-followers are missionaries and their spheres of influence (school, work, gym) are their mission fields. Local churches must teach their congregations that their jobs are platforms to magnify Jesus and reach their co-workers. The work force is America is the tip of the spear as it pertains to missions in America.
We need multiethnic and multiclass churches. In an increasingly ethnically diverse America, we will need ethnically diverse local churches. We need local churches that have leaders who are trained in cross-cultural ministry.
We need multigenerational local churches. Children, teens, and millennials are not the church of tomorrow, they are the church of now, and it is vital that they are mentored, equipped, placed in ministry, and encouraged to see themselves as valuable members of God's church. Also, more mature Christians in their later years have much to offer the local church and should be integrated into multigenerational approaches to church life.
We need local churches that practice gospel-centered apologetics. Our churches need to be intellectual communities. We need to know what we believe and why we believe it. But we must never forget that the greatest apologetic is being a loving community. Our world is hurting, and we must be a community of healing and grace.
America is on her way to becoming a post-Christian nation, but this isn't necessarily a bad thing because when God's people are pushed to the margins, the church rises up and shines more brightly and beautifully.
Marinate on that.