All Good Things Must Come to an End
Every ending is a new beginning.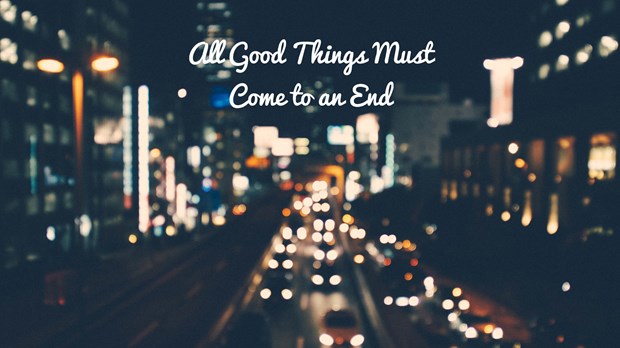 Image: Unsplash & Erick Hodge
Last week I wrote a blog about getting the most out of life and maximizing our productivity for God's specific calling on each of our lives. In the post, I shared my own understanding of what God is calling me to in this season including following him, loving my family well, pastoring the people of Transformation Church, and completing my doctorate.
Unfortunately, I have also come to a point where writing this blog twice a week is no longer the best use of the resources of time and mental energy that God has given me. I will continue to write occasionally and post clips from sermons at my personal website, DerwinLGray.com and invite you to join me there.
I am very thankful to Christianity Today and editor Mark Galli for encouraging an important discussion of multiethnic churches and for their continued commitment to reflect Christ in our world through this website and magazine.
Thank you for joining me on this journey. I hope you were encouraged and challenged by the posts I have written over the past nine months and will continue the conversation by reading my new book, The High-Definition Leader: Building Multiethnic Churches in a Multiethnic World, available September 15.
Marinate on that.