Every ending is a new beginning.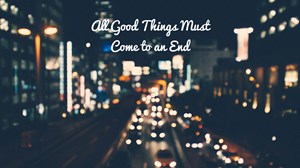 Image: Unsplash & Erick Hodge
Last week I wrote a blog about getting the most out of life and maximizing our productivity for God's specific calling on each of our lives. In the post, I shared my own understanding of what God is calling me to in this season including following him, loving my family ...
Continue Reading
Joy is not found in our circumstances.
Image: Unsplash
In Biblical times a person showed sorrow and suffering by putting on sackcloth. In Psalm 30:10–12, David describes how God had removed his sackcloth and exchanged it for joy:
"'Hear, Lord, and be merciful to me;
Lord, be my help.'
You turned ...
Continue Reading
Six keys to being more productive in life and ministry.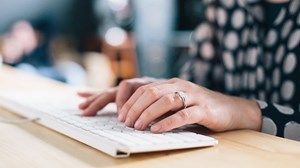 Image: Unsplash
Pastors have a lot going on. We have to be present mentally, emotionally, and physically in many circumstances throughout each week. We often have families that are, or should be, a priority. We have responsibilities that pull us in many directions daily.
As the lead pastor ...
Continue Reading
His case is so convincing, so true, that it is beyond a shadow of a doubt that you are guilty.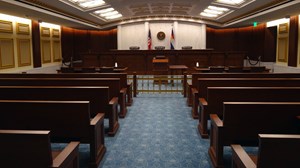 Image: Flickr
Once you surrender your life to Christ, from that point on, when God looks at you, he sees Jesus—not your past failures or even your accomplishments. He sees Jesus in you. God's grace is just that amazing.
It seems too incredible to believe, doesn't it? ...
Continue Reading
How God's great grace blots out our sin.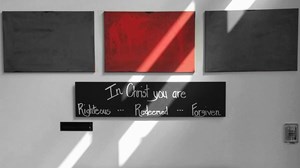 Image: Derwin L. Gray
In Romans 1:28–32, Paul describes most of human history outside of Jesus. From envy and pride to disobedience and evil, we all struggle with these issues in ways large and small. You might be surprised how much. Take a moment of truth and watch the clip above as we ...
Continue Reading
How the church can be a foretaste of heaven.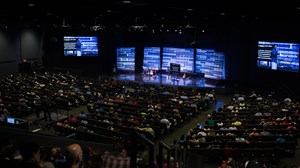 Image: Erick Hodge
The purpose of a movie trailer is to give highlights of a forthcoming movie, creating "buzz" about it. And the "buzz" compels people to see the movie. For example, the trailers for Avengers: Age of Ultron were incredible. They were so enticing that ...
Continue Reading
Follow Derwin Gray
We all need inspiration and transformation. The Creative Arts Team at Transformation Church takes a short snippet from my sermon each week to provide inspiration that leads to transformation. If these weekly videos inspire you, share them!
More: Inspiration And Transformation
Free Newsletters