Seeing Red: A Picture of Grace
How God's great grace blots out our sin.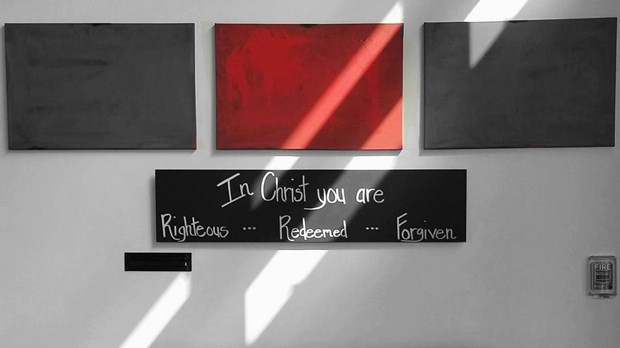 Image: Derwin L. Gray
In Romans 1:28–32, Paul describes most of human history outside of Jesus. From envy and pride to disobedience and evil, we all struggle with these issues in ways large and small. You might be surprised how much. Take a moment of truth and watch the clip above as we walk through each of the items in Paul's list and ask where we stand. Like me, you might find that you fit the description, too.
Now let me tell you about the truth that sets us free because Jesus loves us. Because of the atonement, through the shedding of his blood, he covers over our sins. He literally blots out our sins, past, present, and future. Because we are unable to forgive ourselves, God says he is going to forgive us. It is his great grace that transforms lives.
Watch the rest of the sermon here.
Song credit: John Mark McMillan, 2005 Integrity's Hosanna! Music, Integrity Music Inc.
Performed by K.J. Scriven & Gregory Cox