Church
How the church can be a foretaste of heaven.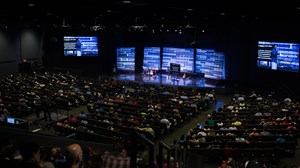 Image: Erick Hodge
The purpose of a movie trailer is to give highlights of a forthcoming movie, creating "buzz" about it. And the "buzz" compels people to see the movie. For example, the trailers for Avengers: Age of Ultron were incredible. They were so enticing that ...
Continue Reading
How God used the great church destroyer Saul to become the great multiethnic church planter.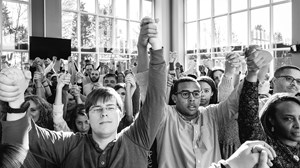 Image: Erick Hodge
The last words of someone are important, especially if that someone is the eternal Son, the second person of the triune God. Before Jesus ascended to heaven so he could function as his people's great high priest, he commissioned and commanded his twelve Jewish disciples ...
Continue Reading
Grace is fuel that empowers us to grow as God's children.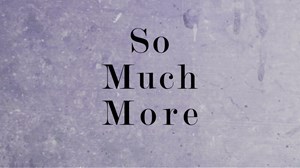 Image: Erick Hodge
"Now the law came in to increase the trespass, but where sin increased, grace abounded all the more, so that, as sin reigned in death, grace also might reign through righteousness leading to eternal life through Jesus Christ our Lord" (Rom. 5:20–21, ESV). ...
Continue Reading
How can the church flourish in a post-Christian America?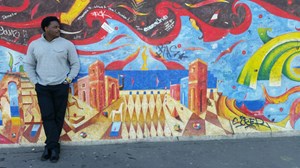 Image: Derwin L. Gray
In part one of this blog, I shared how Germany, the home of the Protestant Reformation, is now only marginally evangelical, with just three percent of citizens identifying that way. I shared some thoughts why I believe this happened including a dead gospel preached in dead ...
Continue Reading
How Germany's post-Christian culture could be America's future.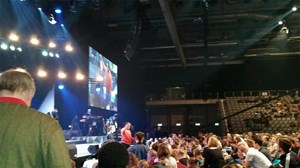 Image: Derwin L. Gray
This past week, I had the honor of partnering with the Willow Creek Association in Erfurt, Germany for a leadership conference. Erfurt is a beautiful city, with rich culture and marvelous food. Erfurt is also where Martin Luther, one of the fathers of the Reformation, attended ...
Continue Reading
How the church can help people with mental illness.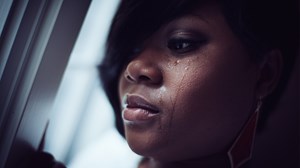 Image: Flickr
I remember my family life while growing up in San Antonio, Texas as being tattooed by chaos, conflict, and consistent pain. My older relatives were often haunted by drug and alcohol abuse, violent relationships, and illegal activities. Like a bomb that explodes, the pain ...
Continue Reading
Why does the gospel preached in America produce homogeneous churches?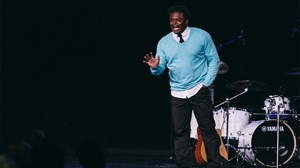 Image: Erick Hodge
Whether you are a church planter, pastor, or other Christ-follower, I hope you will seriously grapple with the words of my good friend and doctoral advisor, New Testament scholar Scot McKnight. In his book A Community Called Atonement: Living Theology, he shares some powerful ...
Continue Reading
Live as an ambassador to a hurting world.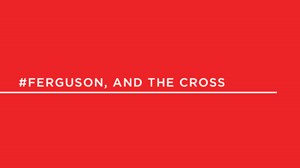 Image: Erick Hodge
In August, Michael Brown, an unarmed, black 18-year-old, was shot and killed by Darren Wilson, a white policeman, in Ferguson, Missouri. Tonight, we learned that the grand jury decided not to indict Wilson on any charges related to the event.
In the months since the shooting, ...
Continue Reading
How the consumerist worldview affects the church.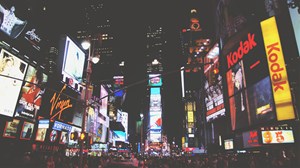 Image: Unsplash
God is not Santa Claus.
But we seem to forget that sometimes because we have embraced a worldview called consumerism. In this way of seeing the world, the consumer is at the center, and his or her goal is to find pleasure and avoid pain by consuming things, experiences, ...
Continue Reading
What we can learn about multiethnic church planting from the first church dispute.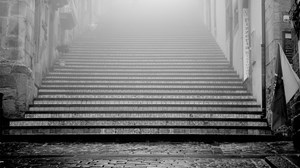 Image: Unsplash
Earlier this year, I posted a large part of the following post on Ed Stetzer's blog. But I want to share it here as well, with some important additions, to set the tone for an ongoing conversation on multiethnic churches.
In Acts 15, we find the first major church dispute. ...
Continue Reading
Three strategies to avoid a spiritual implosion.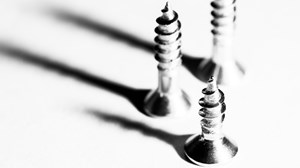 Image: Flickr
Dear Christian,
I'm concerned about you. I'm concerned about me.
It seems that just about every month I hear stories of church leaders and other Christians who disqualify themselves for leadership because of:
• An emotional affair with a staff member
Continue Reading
That's what I'd like to help us think about in this blog.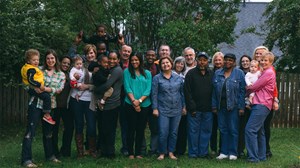 Image: Erick Hodge
Welcome to "Just Marinating"!
The concept of this name comes from John 15:5, "abide in Christ." In this context, to marinate means to think about, to meditate on, to dwell on. In this blog, I want to help us think about and meditate on the amazing ...
Continue Reading
Does our preaching and teaching cause people to focus more on themselves than on Jesus?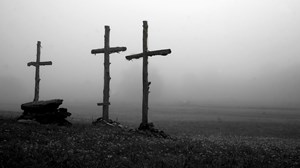 Image: Flickr
I have a great concern for the Bride of Christ, Jesus' Beloved Church.
My concern is not for brick and mortar, but the people for whom Jesus shed His precious, sin-removing, guilt-removing, shame-removing, life-giving blood.
I'm concerned that much of the ...
Continue Reading
Follow Derwin Gray
We all need inspiration and transformation. The Creative Arts Team at Transformation Church takes a short snippet from my sermon each week to provide inspiration that leads to transformation. If these weekly videos inspire you, share them!
More: Inspiration And Transformation
Free Newsletters