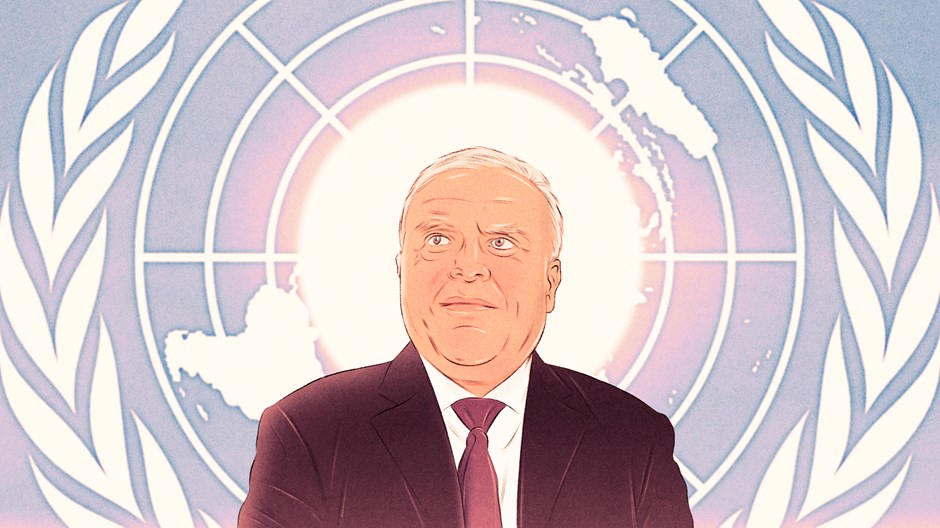 Image: Illustration by Isabel Seliger
Gaetan Roy goes to the United Nations building in Geneva with an unusual question: "How can I serve you?"
Roy is not a waiter or a salesperson but the new representative from the World Evangelical Alliance (WEA) to the UN. Ever since he first got involved in politics, this is the question he's led with. Back in 2015, when he went to the German parliament to lobby on behalf of evangelical organizations, he couldn't get the words of Mark 10:45 out of his mind: I have come to serve, not to be served.
So Roy asked the first politician he met on his first day, "How can I serve you?" He's continued asking it ever since.
"I thought this was really simple, but I felt God was unrelenting in this regard," Roy told CT. "If Jesus came to serve and not to be served, then I will do the same by asking diplomats and politicians we engage with how we can serve them."
With this question, Roy has become one of the primary evangelical voices at the world's largest intergovernmental organization, speaking on behalf of 600 million believers in more than 120 countries. He takes over from Michael Mutzner, who helped establish the WEA's office at the UN in 2012, and joins Wissam al-Saliby, director of the WEA's Geneva office. Al-Saliby focuses on public statements about human rights violations while Roy works behind the scenes, brokering deals and developing official proposals for the UN representatives to consider.
Whether he's promoting peace in Nigeria or working with the Coalition for Minority Rights in India, Roy said he hopes service will lead the way as he represents evangelical concerns and advances the cause of religious freedom for all.
If Roy's approach to high-level negotiations and political diplomacy seems unorthodox, so was his pathway to such a high-profile position.
He was born in Quebec and speaks French and English fluently, along with excellent German and knowledge of both Spanish and Mandarin Chinese. He grew up in a Roman Catholic family and then was born again at age 22 while serving as a ski instructor in Eastern Canada.
He earned a degree in computer science, got a pilot's license, and then went into business for himself doing exploratory research in the aerospace industry. He worked on navigational systems to help pilots fly in zero-visibility conditions. The company was a success, and Roy found himself consulting with NASA and Canada's Civil Aviation Directorate.
But while his company was taking flight, Roy felt a higher calling. He moved to Germany in 1991 to complete a one-year training with Youth With a Mission (YWAM), with the hope of serving in international missions.
"And I did, but not like I expected," Roy said.
He ended up at an independent evangelical church and mission center in Altensteig, in Germany's Black Forest, working as director of administration.
Roy grew in the job and became the church's mission director, doing philanthropic and project management on five continents. Then, after more than a decade, his work as a strategist and networker launched him into politics. He went to the Bundestag, the German parliament, as a spokesman for Christian groups working on youth, family, education, human rights, humanitarian aid, and religious freedom issues. He remembers realizing that groups like the Association of Evangelical Missions and network-m, an alliance of 79 faith-based nonprofits, were doing amazing work, but no one was telling their stories to the political leaders in Berlin, Strasbourg, or Geneva.
Evangelicals, meanwhile, would complain about those leaders. But they weren't reaching out to them.
"We used to complain about politics, but I told them, 'Why are we complaining? We are the problem if we are not involved,'" Roy said. "Pietism told us politics is dirty, and we've stayed away from it. But I believed it was changeable. If you bring good policy, it gets acted upon."
And so, Roy found himself volunteering for a new job—representing these organizations to the German government. And he found that his humble approach and unexpected question were pretty effective.
"My job was not to go and preach in parliament. I was not smart or rhetorically strong enough to get politicians to do what I wanted," he said. "I just asked how I could serve, and they ended up talking to me about the issues they are having and how we can pursue solutions together."
In 2019, for example, he helped shape the "Digital Pact for Schools." In its original form, the five-billion-euro ($5.3 billion) federal digitization plan only gave money to public schools. Roy worked with legislators to include private religious schools across Germany. When it was passed, about 600 million euros ($637 million) was given to private religious schools so they could acquire digital equipment, set up or expand online learning platforms, and provide training for teachers
Wolfgang Stock, secretary general of the German Association of Evangelical Schools and Kindergartens, said this was a major win. And it wasn't easy to accomplish, either. Legislators couldn't just add a clause or two to the legislation to mention private schools.
"It took a constitutional amendment and the involvement of two federal ministries to ensure that all schools—be it public, private, or free schools—get treated equitably," he said.
Evangelicals, a distinct minority in Germany, do not often get that kind of consideration in legislation. Without someone like Roy as their voice, they wouldn't be heard.
"We are too small," Stock said, "and have too little resources to do anything like what he does."
He is convinced Roy is effective because of his peculiarly evangelical approach to lobbying.
"Lobbyists … usually approach parliamentarians or civil servants with demands," Stock said. "Mr. Roy, on the other hand, brings suggestions and asks every interlocutor: 'How can we serve you?' With this attitude, he is unique."
Thomas Schirrmacher, head of the WEA, said sending Roy to the UN was a natural transition and Roy is going to do important work. He is eager to see him advocate on behalf of evangelicals around the world.
"Evangelical alliances around the world will benefit," he said. "I am happy to have such a master of diplomacy representing WEA."
Most evangelicals, of course, have never heard of the man who will represent them at the UN. But he will take up the causes of people like Dorcas Adeyemo, a Baptist in Ibadan, the capital of Nigeria's Oyo State. She has been impacted by the ongoing violence in the northeastern part of the country that has left thousands dead and millions displaced. Adeyemo told CT she is glad to hear a man like Roy is representing her at such a high level.
"There is so much violence," she said. "Millions of Nigerians are dying or being displaced because of the conflict. I pray that people like honorable Mr. Roy can do something on our behalf."
He's trying. In November, al-Saliby attended a consultation with religious leaders from the region, including the head of the Nigerian Evangelical Alliance, to discuss possible initiatives to promote peace and religious tolerance in Nigeria.
Roy, meanwhile, continued to go around meeting representatives at the UN, asking each his standard question: "How can I serve you?"
Ken Chitwood is a scholar of global religion who lives and works in Germany.
Have something to add about this? See something we missed? Share your feedback here.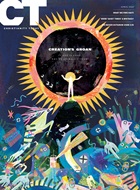 This article is from the April 2023 issue.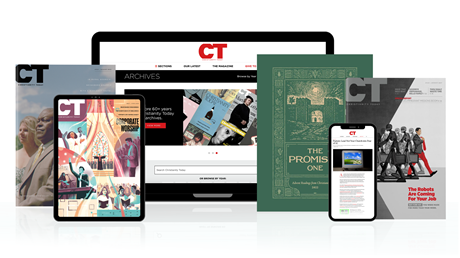 Annual & Monthly subscriptions available.
Print & Digital Issues of CT magazine
Complete access to every article on ChristianityToday.com
Unlimited access to 65+ years of CT's online archives
Member-only special issues
Subscribe
Speaking for Evangelicals at the UN, Gaetan Roy Seeks to Serve
Speaking for Evangelicals at the UN, Gaetan Roy Seeks to Serve