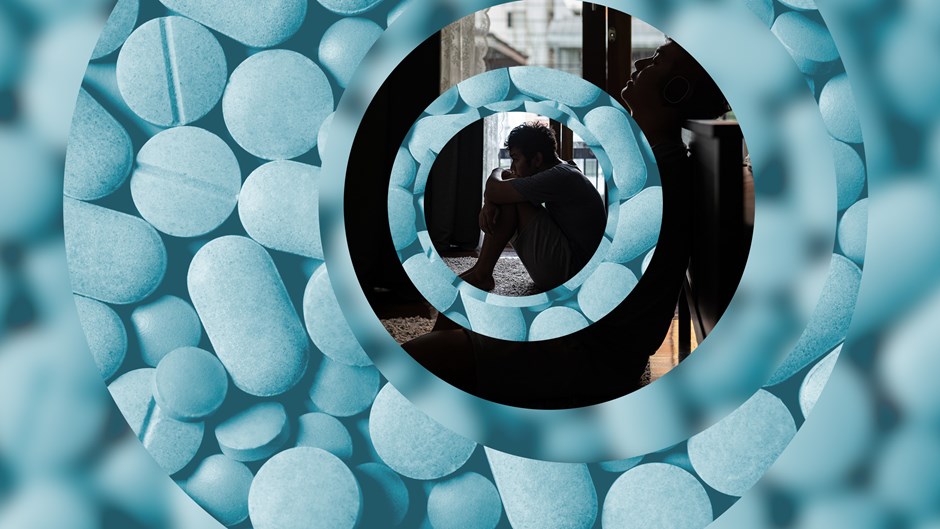 Image: Sources: Getty / CandyRetriever / ShutterWorx
For 50 years, Toby Nigh had what he describes as the perfect life. He had a good job, a happy family, and if you had asked him, he would have told you that he was really lucky.
"Everything always seemed to work out for me," the Kirksville, Missouri, man said.
Then his perfect life fell to pieces in 2018.
One day at work he picked up a 30-pound machine and blew out the L4-L5 disc in his back. A surgery led to an infection, which required another surgery, and then another. He was left weak and in pain.
He battled ongoing infections for a year and a half, and in the midst of it all, he lost the job he'd had all his life. The pain, trauma, and anger were too much to bear. He found relief in methamphetamines.
"I wanted to bury the pain—the physical pain, the mental pain," he told CT. "I made a very bad decision."
Things got worse for Nigh in 2020 when the COVID-19 pandemic reached America. He had a high risk of getting the virus, and getting it bad, because of his history of infections and the long-term effects of the treatment.
"So when the pandemic hit, I'm thinking, If I get it, I die," Nigh said. "I went in my basement, and I closed myself in, and my addiction became bigger and stronger."
According to stats from the Centers for Disease Control and Prevention, Nigh wasn't the only one who responded that way.
Within a few months of the start of the pandemic, more than 40,000 Americans self-reported new or increased substance abuse. It seems people turned to drugs as a way of coping.
That number is probably low. By the year's end, the country saw a record 91,799 drug overdose deaths, up from 70,630 in 2019. In 2021, more than 100,000 died from an overdose.
Christian recovery ministries have adjusted, and some have seen some success moving support groups online.
"It took some time for people to get used to the logistics of videoconferencing and Zoom, but eventually people started to catch on to the point that in the last 12 months, we've actually had ministries out in the field launch exclusively online," said Greg Keylon, president of Living Free, a nonprofit organization providing training and support group resources to churches. "They have no bricks and mortar."
While it's not the same as being face to face, Keylon said that sometimes people have been more open online.
"Many times the group members and group participants open up faster in an online group … because of the anonymity of being behind a screen," he said.
But those ministering to people struggling with addiction say that despite those new opportunities to gather, many people have really suffered. Gary Blackard, president and CEO of Adult and Teen Challenge, a Christian drug and alcohol recovery program, has seen the pandemic's impacts firsthand.
"One of the worst things you can do with someone who is struggling with addiction is isolating them," he said. "To put someone in isolation who is struggling that way certainly exacerbates the addiction and the struggles."
There are additional reasons not to get help. "People are afraid to get treatment or go into a residential program for recovery," Blackard said, "because of the fear of COVID."
Across the country, other Christians who work with people struggling with addiction have seen the same thing. Jeff Arp, a regional field rep for Living Free, sees it in drug courts in Missouri. Addiction encourages isolation, and isolation exacerbates addiction.
"What we've seen happen," Arp said, "is isolation has really hit them full force, because when they're using, they love to be left alone."
In Kentucky, where Tunya Adams runs a Living Free program in Harrison County, a lot of people responded to the pandemic by "giving up and giving in," she said.
She believes that some of the social programs, including the stimulus checks sent out by President Donald Trump in 2020 and President Joe Biden in 2021, unfortunately made it easier to relapse.
"It gave them access to money they never had before," she said.
Sometimes, though, when things are really bad, and then they get worse, people hit what recovery programs call "rock bottom." And in that moment, they realize they need help. They realize they can't do it on their own. They turn to God.
That's what happened to Nigh. A year after he locked himself in his basement in fear of COVID-19, he felt the full weight of his addiction.
Full of anger and despair, he battled thoughts of suicide. He continued to abuse methamphetamines and made more bad decisions.
In June 2021, police were called to his home with reports that he had fired a gun at someone in the house and at a car driving away. Officers found Nigh in the backyard with a handgun nearby. There were more guns inside. They arrested him and charged him with six gun- and drug-related crimes.
Two months later, sitting with 24 people in a court-mandated rehab program, he heard a frustrated instructor tell the group the odds were against them. Most of them wouldn't get clean and stay clean. Most would never be free from their addictions. They would likely never get better. Of the 24 of them, the instructor said, maybe one would.
Nigh knew if there were only going to be one, he wanted to be that one.
Today, he says, by God's grace, he is. He served time in prison. He got off drugs. He developed a deeper relationship with God in a faith-centered recovery house. He always believed, he said, but it wasn't personal before.
"I was living in fear, anger, and hate. I now live in faith, love, and peace," Nigh said. "There's just no question the change that has come upon me. I give all glory to God."
Nigh now hopes his story of recovery can be a blessing to others. While human-centered recovery programs will fail, he believes Christ is the answer for lasting help. "God doesn't fix with a Band-Aid," Nigh said. "He totally heals you. I'm totally healed. I don't have cravings. I'm that one."
Christian recovery ministries hope that in this moment of crisis, they can help people like Nigh. They hope that more evangelical churches across the country will look for ways to minister to people struggling with addiction.
Clayton Arp, vice president of the Living Free Community, urges Christians to run to where people are hurting.
"Get engaged with the greatest pain in your community," he said. "There are a lot of churches that hardly acknowledge that there is this addiction crisis going on. … Just imagine if every church in America would do something."
An easy place for churches to start is to send one staff member or volunteer to train to be a recovery coach, experts say. That will empower someone in the congregation to better help people both inside and outside the church struggling with addiction. It lays a foundation for future ministry, such as small-group recovery programs.
Addiction ministries aren't easy, though.
"Because addicts often have well-deserved reputations, sometimes it keeps the church from being involved," Arp said. "But one of the things I would say is that the church really needs to step up and allow God to use them and take some risks."
When churches can be there for people in need, in that moment when they ask for help, lives can be transformed.
That's what happened to Danielle Collins. The Cynthiana, Kentucky, woman battled addiction for 20 years. She used everything from marijuana and mushrooms to crack and heroin, made bad choices, and ended up in drug court. There, she was introduced to recovery ministry at Living Free.
She left the program and relapsed, but then came back again.
"I realized I couldn't do it on my own," Collins said.
The program gave her support and helped her focus on her relationship with God. It made a difference.
​​"There was hope that God was going to sustain me," she said. "He calls us to be happy, to be peaceful, and to not want for anything."
Without her faith and the help of a recovery program, Collins doesn't know how she would have made it through the pandemic. Stress and isolation could have driven her deeper into addiction, but she was able stay clean.
"I feel like I'm a walking miracle," she said. "There's no way on my terms I would be where I'm at today."
Adam MacInnis is a reporter in Canada.
Have something to add about this? See something we missed? Share your feedback here.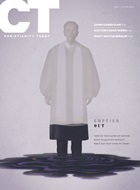 This article is from the May/Jun 2022 issue.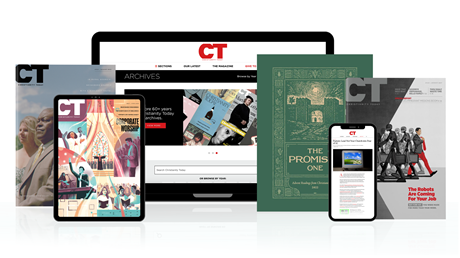 Annual & Monthly subscriptions available.
Print & Digital Issues of CT magazine
Complete access to every article on ChristianityToday.com
Unlimited access to 65+ years of CT's online archives
Member-only special issues
Subscribe
Drug Addiction Was Bad in America. The Pandemic Made it Worse.
Drug Addiction Was Bad in America. The Pandemic Made it Worse.