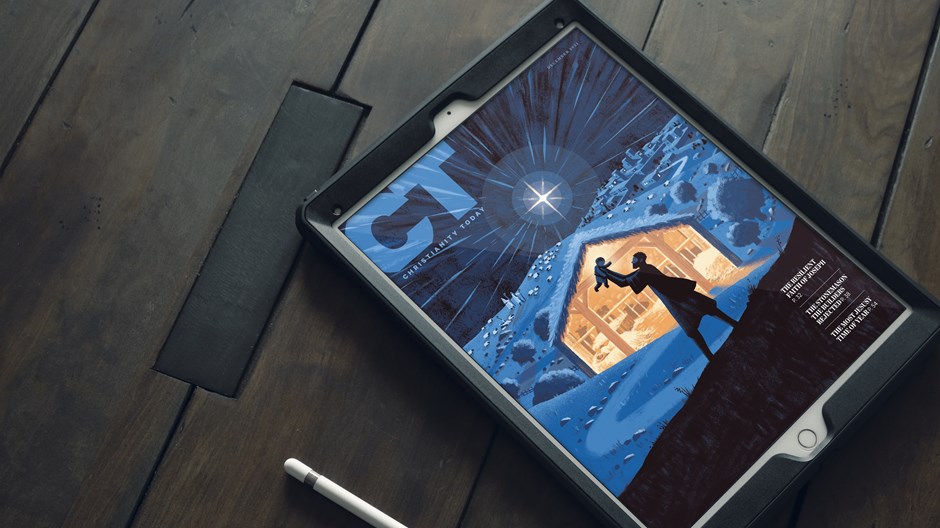 Image: Garrhet Sampson / Unsplash / Edits by Rick Szuecs
I received this article in the print edition the week before I was scheduled to preach about the angel speaking to Joseph. It was perfect timing. I loved the parallels the article made between Joseph and internally displaced persons.
Jared Martin (Facebook)
I found myself wondering if "construction worker" culturally connotes Jesus' place in society even more than "builder." The idea of a builder can still cause one to envision an entrepreneur who designs and builds impressive structures, while a construction worker is more of a manual laborer working for others. But perhaps I am carrying it further than Monson (and the original Greek language) intended.
Kristen Kansiewicz
Springfield, MO
Regional building practices in the US, and elsewhere, reflected local availability much more when long-distance transport of heavy materials was less practical. Such architectural evidence is apparent in older buildings and other structures throughout the world. So maybe carpenter and unemployed would have been synonymous in Nazareth. The author seems to imply that the King James Version translators originated the use of carpenter in English in Mark 6:3, although he doesn't state that directly. Carpenter was, though, used in that verse in earlier English translations by Wycliffe and Tyndale, Matthew's Bible, and the Geneva Bible.
Maynard Wright
Citrus Heights, CA
As a former employee at the University of Northwestern, KTIS, I am proud of the diligent research you've done to identify Jesus as a common man. We think of the one who set aside the riches of heaven to take the form of a servant!
Wayne Pederson
Naples, FL
As the worship teams keep a new rotation, those in the pew don't know most of these new songs. The up-front folks should be prompters … not star actors!
George Williams
Franklin, TN
This article says all that I have been thinking for a while about intercessory prayer and gives some fresh ideas how to "do" such prayers in contemporary worship. I would only add 2 Chronicles 20:12: "For we are powerless against this great horde that is coming against us. We do not know what to do, but our eyes are on you" (ESV). I have used that in intercessory prayers and feel it gets the plight and the answer.
John Faris
Bangor, Northern Ireland
I am surprised to see no mention of the Puritan view that heavily influenced Great Britain and the British colonies for almost two centuries and the rehabilitation of Christmas in the 19th century, including Dickens's A Christmas Carol. His Scrooge says several things that indicate that he was not only a miser because of his unfortunate childhood, but that he was also raised as a Puritan and espoused a view of Christmas that was very common.
Wendy Pradels
Strasbourg, France
It always brings a smile to my face when I am at a grocery store and "O Holy Night" comes on. Amazing! Especially love the second-to-final paragraph where Dr. Larsen puts the onus on us to celebrate "Christmas in a Christian manner."
@SundaytoSaturd1 (Twitter)
Perhaps I'm just very old, but evangelical does not seem to mean what it did when I first heard of it, decades ago. In fact, it seems to have gone through several iterations of meaning. In this article, the author neglected to provide even a brief definition of what the term generally refers to for those of us who, being of (old-fashioned and in my case, not Calvinist) mainstream Protestant denominations, are not even sure if we still qualify as "evangelical." That would make it easier to know if the call to "own it" is speaking to me, too.
Gay Gragson
Athens, GA
I have benefitted greatly both personally and professionally from CT. That is why I am writing with a concern. The last line of one review says, "There is a special place in Hollywood hell for Santa Claus Conquers the Martians." I don't believe "Hollywood hell" is a term that CT truly wants to use. It minimizes hell, which is a real place where people who don't know Christ actually go to experience the eternal, conscious torment all our sins deserve. This is like the opposite of using God's name in vain, but I believe just as serious.
Luke Hatfield
Ripon, WI
Have something to add about this? See something we missed? Share your feedback here.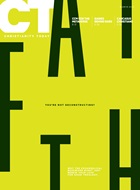 This article is from the March 2022 issue.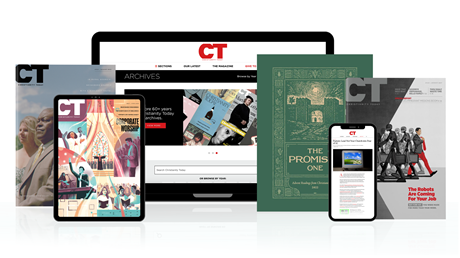 Annual & Monthly subscriptions available.
Print & Digital Issues of CT magazine
Complete access to every article on ChristianityToday.com
Unlimited access to 65+ years of CT's online archives
Member-only special issues
Subscribe
Reply All
Reply All