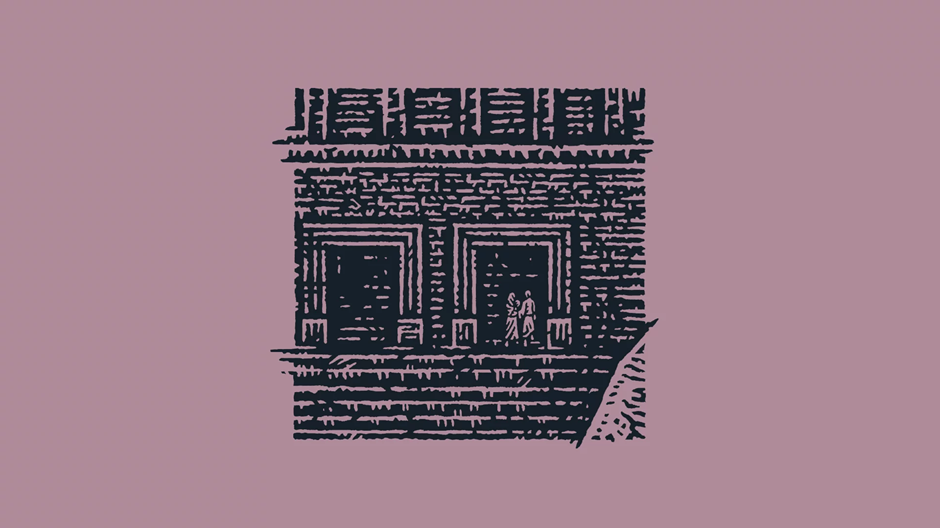 Image: Stephen Crotts
Sesungguhnya engkau akan mengandung dan akan melahirkan seorang anak laki-laki dan hendaklah engkau menamai Dia Yesus. Ia akan menjadi besar dan akan disebut Anak Allah Yang Mahatinggi. LUKAS 1:31–32
Konsep abstrak mengenai kekuatan mengingatkan kita akan gempa bumi dan badai petir atau mungkin para presiden dan miliarder. Kekuatan yang besar bisa menghentikan kita di jalur yang kita jalani, membuat kita memperhatikan apa pun atau siapa pun yang menggunakannya. Akan tetapi, hanya sedikit dari kita yang mengaitkan kekuatan dengan rahim. Namun rahim Maria membawa sebuah kekuatan sejati, yang tersembunyi dalam kegelapan, yang tak terlihat, yang sulit dibayangkan.
Di sini kita menemukan salah satu paradoks yang paling indah dari iman Kristen: Roh Kudus melahirkan seorang bayi laki-laki kecil di dalam rahim perempuan ini, darah dagingnya sendiri, putra sulungnya; bayi laki-laki yang sama ini tak lain adalah Putra Allah, yang diidentifikasi sebagai "Anak Allah Yang Mahatinggi."
Jadi, apakah Yesus putra Maria atau Putra Allah? Manusia atau ilahi? Ya! Keduanya benar dalam satu pribadi, dalam diri bayi laki-laki ini. Kita dapat membayangkan Tuhan membawa keselamatan, atau kita mungkin membayangkan seorang manusia melakukan hal-hal revolusioner dengan heroik. Akan tetapi dapatkah kita membayangkan satu pribadi yang sepenuhnya Allah dan sepenuhnya manusia pada saat yang sama, tanpa mengorbankan integritas keduanya? Ini benar-benar paradoks yang indah—paradoks di pusat keselamatan manusia.
Kekuatan ini bukanlah kekuatan yang terekspos dan tak terbatas yang diabstraksikan dari segala definisi, melainkan dari belas kasih Tuhan yang kekal, mulia, dan suci, yang hadir dalam rupa manusia. Kekuatan-Nya mengambil rupa kelemahan dalam solidaritas ilahi dengan umat manusia, yang semua itu didorong oleh kasih-Nya yang suci.
Malaikat itu memberitakan peristiwa yang mulia kepada Maria—dan kepada kita. Yesus memperoleh kemanusiaan sejati-Nya dari Maria, menjadi sama seperti kita dalam segala hal kecuali bahwa Ia menolak dosa (Ibr. 4:15). Namun putra Maria itu telah ada sebelum Maria, karena Dialah Putra Allah yang kekal yang, sebagaimana dinyatakan dalam Pengakuan Iman Nicea, adalah "Allah dari Allah." Dengan memiliki kodrat Allah yang kekal, Sang Anak datang dengan Roh dari Bapa. Ia tidak pernah berhenti menjadi Allah yang Perkasa, namun Ia benar-benar menjadi sesuatu yang bukan Dia: seorang manusia yang sederhana. Yesus—Allah sejati dan manusia sejati.
Seperti yang ditulis oleh Leo I (400–461) dalam sebuah surat, mengomentari inkarnasi Sang Putra Allah, "Hal yang Ia lakukan adalah untuk meningkatkan kemanusiaan bukan mengurangi keilahian. Melalui pengosongan diri-Nya, yang Tak Terlihat menyatakan diri-Nya, Pencipta dan Tuhan dari segala sesuatu memilih untuk diperhitungkan di antara manusia. Pengosongan diri-Nya ini mendekat dalam belas kasihan, bukan dalam kegagalan kekuasaan." Dari rahim Maria datanglah Sang Raja Penyelamat, yang "Kerajaan-Nya tidak akan berkesudahan." Kiranya kita, seperti Maria, merespons sebagai "hamba Tuhan," yang bersedia mempercayai Tuhan Yang Mahakuasa yang sangat mengasihi ciptaan-Nya begitu rupa sehingga bersedia tinggal di dalam ciptaan-Nya dengan menjadi manusia, dan dengan demikian membawa kehidupan baru ke dunia. Keilahian dan kemanusiaan-Nya yang sejati menyatakan kuasa-Nya, dan Dia memberi tahu kita, "Jangan takut."
Kelly M. Kapic adalah seorang teolog di Covenant College dan penulis atau editor dari banyak buku, termasuk Embodied Hope dan You're Only Human.
Diterjemahkan oleh Helen Emely.
-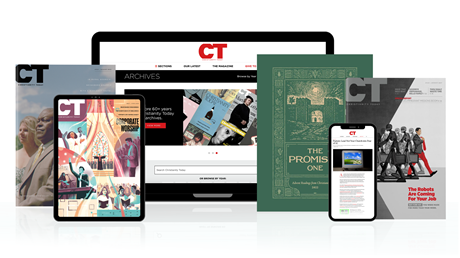 Subscribe to Christianity Today and get access to this article plus 65+ years of archives.
Home delivery of CT magazine
Complete access to articles on ChristianityToday.com
Over 120 years of magazine archives plus full access to all of CT's online archives
Subscribe Now
Paradoks yang Indah
Paradoks yang Indah