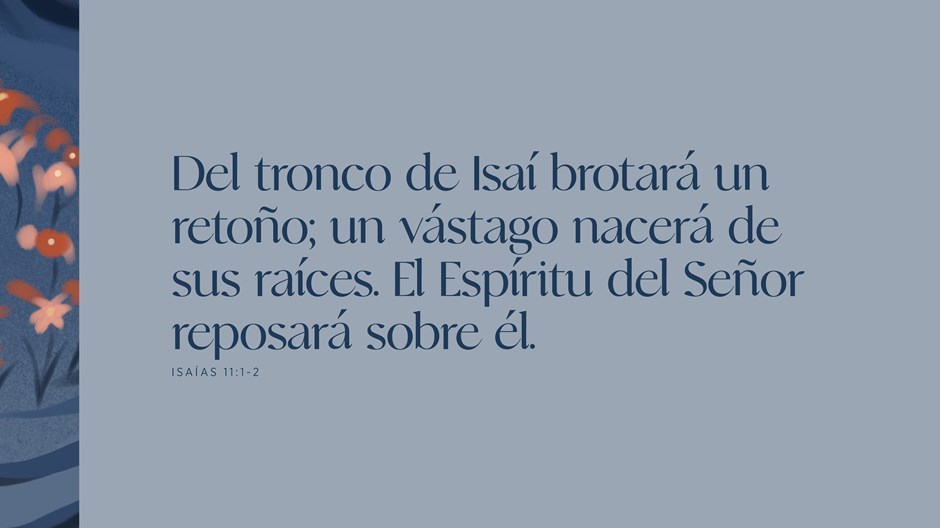 Para descargar nuestro devocional «El Evangelio de Adviento» completo, ingrese en este enlace.
Lea Isaías 11:1-5 y Jeremías 33:14-16
Tengo tres hijas y a menudo las contemplo con asombro. Simplemente no puedo comprender cómo mundos enteros —las vidas, identidades y futuros de mis hijas— surgieron a partir de un microscópico óvulo fecundado. ¿Cómo es posible el milagro y el misterio de la vida humana? Solo Dios lo sabe.
Desde la época del profeta Isaías hasta la de Jeremías, muchas generaciones de israelitas de los reinos del norte y del sur experimentaron la destrucción de sus tierras, vidas, familias y fuentes de sustento como juicio de Dios por sus pecados. Toda esperanza de un buen resultado se había perdido. Demasiadas generaciones habían experimentado la muerte de mil maneras diferentes como para creer que sus circunstancias serían diferentes. Sin embargo, seguían anhelando un salvador que los rescatara; un mesías que los arrebatara de las garras de sus enemigos.
Cuando la esperanza se desvaneció, cuando vivían como extranjeros oprimidos en imperios de destrucción, el profeta Isaías y más tarde el profeta Jeremías hablaron de esperanza. A través de ellos, Dios transmitió esta promesa de esperanza, descrita como un pequeño retoño que brota «del tronco de Isaí», como un «renuevo justo» que brotaría del «linaje de David» (Isaías 11:1; Jeremías 33:15).
Pasaron generaciones antes de que apareciera la esperanza prometida por Dios. Y, sin embargo, Él cumplió su promesa mediante el advenimiento de nuestro Señor Jesucristo. Mientras las generaciones del pueblo de Dios se preguntaban si Dios vendría alguna vez, Jesús vino en el momento justo. Jesús, que es «nuestra justicia» (Jeremías 33:16), Aquel sobre quien descansa el Espíritu, el que está lleno de rectitud y justicia.
En su humanidad, Jesús brotó de la semilla divina confiada a José y María. Jesús: un pequeño retoño que brota del tronco de Isaí y que gobierna todos los mundos, y todos los mundos posibles, pues en Él y «por medio de Él todas las cosas fueron creadas» y «todas las cosas… por medio de Él forman un todo coherente» (Juan 1:3; Colosenses 1:17). Una vez más, me detengo, maravillada y llena de asombro.
Así como no puedo comprender la naturaleza de la milagrosa existencia de mis hijas, no puedo comprender los misterios de la salvación de Dios, ni el cómo, el qué y el porqué de los tiempos de Dios. Pero lo que sí sé es que Dios cumple sus promesas en la historia, a su pueblo y a las personas. Dios siempre viene. Siempre. Viene cuando menos lo esperamos y de formas que no esperamos, cuando toda esperanza parece perdida. De hecho, nuestro Dios viene como un pequeño retoño verde en un bosque que ha sido quemado hasta los cimientos. Manténgase atento para verlo.
Marlena Graves es estudiante de doctorado y profesora adjunta de seminario. Es autora de varios libros, entre ellos The Way Up Is Down: Becoming Yourself by Forgetting Yourself.
Traducción por Sofía Castillo.
Edición en español por Livia Giselle Seidel.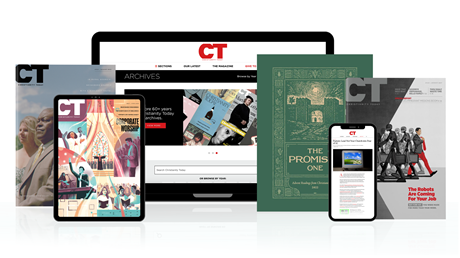 Subscribe to Christianity Today and get access to this article plus 65+ years of archives.
Home delivery of CT magazine
Complete access to articles on ChristianityToday.com
Over 120 years of magazine archives plus full access to all of CT's online archives
Subscribe Now
Cómo es la esperanza
Cómo es la esperanza