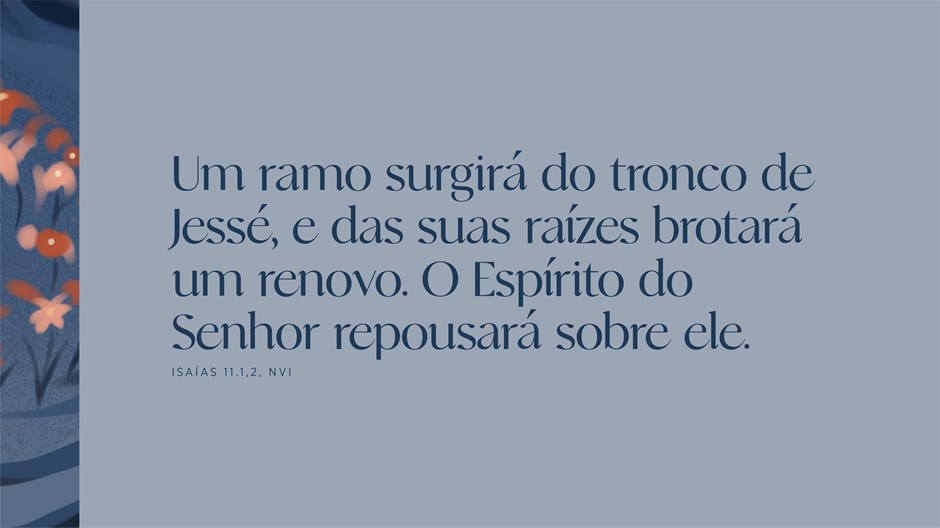 Clique Aqui e faça o download do nosso devocional diário "O Evangelho do Advento".
Leia Isaías 11.1-5 e Jeremias 33.14-16
Tenho três filhas e muitas vezes olho para elas maravilhada. Eu simplesmente não consigo entender como mundos inteiros — a vida, a identidade e o futuro de cada uma de minhas filhas — são gerados a partir de um microscópico óvulo fertilizado. Como o milagre e o mistério da vida humana são possíveis? Só Deus sabe.
Desde a época do profeta Isaías até os tempos de Jeremias, gerações de israelitas dos reinos do Norte e do Sul experimentaram a destruição de suas terras, vidas, famílias e meios de subsistência como juízo de Deus por seus pecados. Toda a esperança de um final feliz fora perdida. Gerações em demasia tinham experimentado a morte, de mil e uma maneiras diferentes, para que acreditassem que suas circunstâncias acabariam sendo diferentes. E, no entanto, ainda ansiavam por um salvador que os resgatasse, por um messias que os arrebatasse das garras de seus inimigos.
Quando a esperança desapareceu, quando eles viveram em impérios de destruição como estrangeiros oprimidos, o profeta Isaías e, mais tarde, o profeta Jeremias falaram de esperança. Por meio deles, Deus comunicou esta promessa de esperança, descrita como um minúsculo broto que surgirá "do tronco de Jessé", como um "renovo justo" que Deus fará brotar da "linhagem de Davi" (Is 11.1; Jr 33.15) .
Gerações e gerações se passaram, antes que a esperança prometida por Deus surgisse. Ainda assim, ele cumpriu a promessa que fez, por meio do advento de nosso Senhor Jesus Cristo. Enquanto muitas gerações do povo de Deus se perguntavam se Deus algum dia viria, precisamente na hora certa Jesus veio. Jesus, "O Senhor [que] é a Nossa Justiça" (Jr 33.16), aquele em quem o Espírito repousa, aquele que é cheio de retidão e justiça.
Em sua humanidade, Jesus nasceu da semente divina confiada a José e Maria. Jesus, um pequeno rebento que brotou do tronco de Jessé; Jesus, que contém todos os mundos, reais e possíveis — pois "Todas as coisas foram feitas por intermédio dele" e "nele tudo subsiste" (Jo 1.3; Cl 1.17). Mais uma vez, eu me detenho, tomado por assombro e maravilhamento.
Assim como não consigo compreender a natureza do milagre que é a existência de minhas filhas, não consigo compreender os mistérios da salvação de Deus ou questões como quem, o quê, onde e o porquê do tempo de Deus. Mas sei, com segurança, que Deus cumpre suas promessas — as promessa feitas na história, ao seu povo e a indivíduos. Deus sempre aparece. Sempre. E aparece quando menos esperamos e de maneiras que não esperamos — quando toda a esperança parece estar perdida. Na verdade, nosso Deus aparece como um minúsculo broto verde em uma floresta que foi completamente queimada. Fique atento.
Marlena Graves é doutoranda e professora adjunta em um seminário. Ela é autora de vários livros, entre eles The Way Up Is Down: Becoming Yourself by Forgetting Yourself.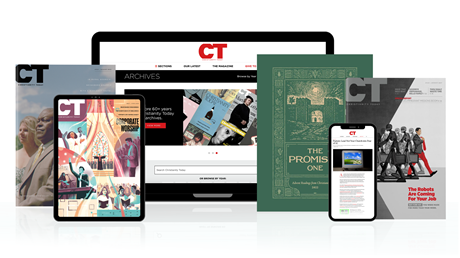 Subscribe to Christianity Today and get access to this article plus 65+ years of archives.
Home delivery of CT magazine
Complete access to articles on ChristianityToday.com
Over 120 years of magazine archives plus full access to all of CT's online archives
Subscribe Now
Como se parece a esperança
Como se parece a esperança