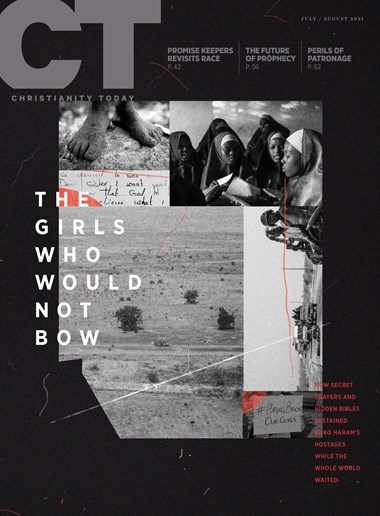 Read CT anywhere you go.
Subscribers have full access to CT's digital archives, including special issues. Download a PDF of this issue, or browse individual articles below.
About This Issue
When a band of Boko Haram terrorists kidnapped hundreds of schoolgirls from a remote Nigerian town in 2014, it felt like the whole world was joining together to voice its outrage, thanks to a wildly successful social media campaign anchored in the hashtag #BringBackOurGirls. In this month's cover story, two Wall Street Journal reporters with extensive experience in West Africa uncover the defiant Christian faith that sustained the girls throughout their captivity, detailing the strength they drew from stealthily shared prayers, songs, and Bible passages.