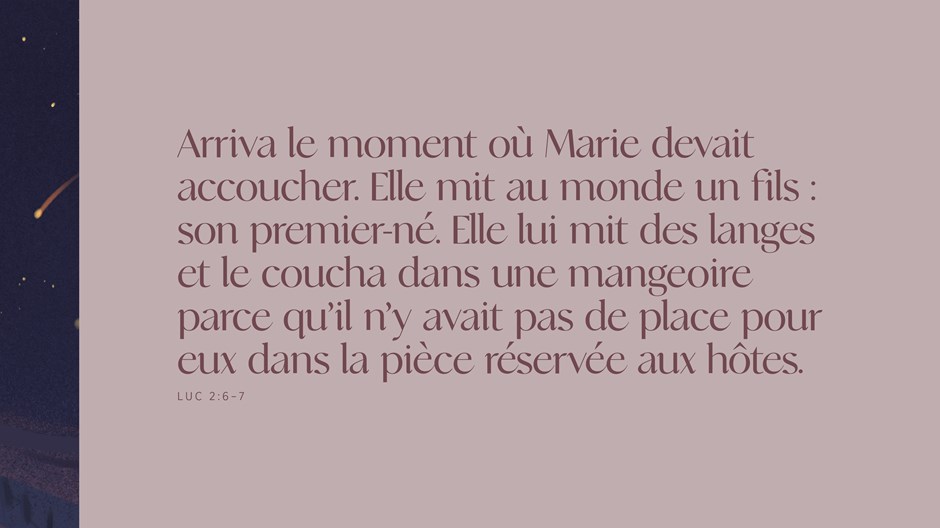 Lecture dans Luc 2.1–7
L'empereur Auguste promulgua un décret de grande envergure selon lequel tous les habitants du monde romain devaient être recensés. Beaucoup d'entre nous connaissent ce détail de l'histoire de la naissance de Jésus qui a amené Marie et Joseph à Bethléem, conformément à la prophétie de Michée 5.1-5a. Mais il est également remarquable parce qu'il démontre le pouvoir considérable d'Auguste en tant qu'empereur. Il dit un mot, et tout le monde doit en tenir compte. Il était impossible de l'ignorer.
Contrairement à l'empereur, Jésus était facile à ignorer. Les conditions de sa naissance, prophétisée et longtemps attendue, contrastent fortement avec la puissance d'Auguste. Jésus est né dans des circonstances humbles et obscures, faciles à négliger. Au fur et à mesure que le récit de l'Évangile se développe, certains sont capables de reconnaître Jésus comme Dieu au milieu d'eux, mais ils sont peu nombreux. Il s'avère que l'Incarnation est une chose facile à ignorer — et la plupart le font sans même le savoir.
Si nous voulons être de ceux qui voient et reconnaissent la présence incarnée de Dieu dans nos vies et dans notre monde, que faire ? Cela me rappelle la fois où j'ai perdu une lentille de contact dans le hall d'un grand hôtel. En clignant des yeux, j'ai ressenti une sensation étrange. Et avant même de m'en rendre compte, ma lentille de contact avait atterri quelque part sur la moquette claire à motifs.
Je me suis figée, j'ai cherché et j'ai essayé d'empêcher les autres de l'écraser par inadvertance. Quelques membres du personnel de l'hôtel ont eu pitié de moi et sont venus m'aider. À mon grand soulagement, nous l'avons finalement retrouvée tranquillement cachée sous une chaise voisine. Cette expérience m'a appris que lorsqu'on essaie de trouver quelque chose qui n'est pas facile à repérer, il est utile de s'arrêter, de regarder attentivement et de demander l'aide des autres.
Et si, en tant que peuple de Dieu, nous nous arrêtions et ralentissions suffisamment pour regarder de plus près et saisir la beauté de l'Incarnation ? Le Verbe qui s'est fait chair et qui est entré dans notre monde comme un enfant pour vivre « parmi nous » est une joyeuse nouvelle pour un monde fatigué (Jean 1.14) ! Mais si nous ne faisons pas le choix délibéré de nous arrêter et de regarder attentivement, nous risquons nous aussi de ne pas vraiment voir Jésus, tranquillement caché mais présent à chaque instant de notre vie — un peu comme une petite lentille de contact que l'on ne remarque pas dans l'agitation des gens en chemin vers d'autres choses.
Et si nous choisissions de cultiver une conscience de la présence incarnée de Dieu autour de nous ? Et si nous nous aidions mutuellement à le faire en tant que communauté ? Puissions-nous aspirer à des vies qui nous permettent de prêter attention à l'Incarnation, de nous arrêter et de voir une vie et un espoir nouveaux, même lorsqu'ils apparaissent dans une mangeoire.
TRACEY GEE est coach et consultante en développement du leadership. Elle est l'autrice du numéro sur l'Évangile de Marc des Alabaster Guided Meditations et co-auteure de More Than Serving Tea.
Traduit par Léo Lehmann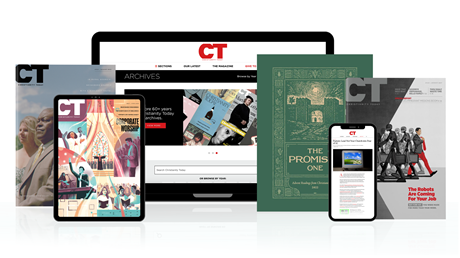 Subscribe to Christianity Today and get access to this article plus 65+ years of archives.
Home delivery of CT magazine
Complete access to articles on ChristianityToday.com
Over 120 years of magazine archives plus full access to all of CT's online archives
Subscribe Now
Tranquillement caché
Tranquillement caché