Clique Aqui e faça o download do nosso devocional diário "O Evangelho do Advento".
Leia Lucas 2.1-7
O imperador Augusto emitiu um decreto abrangente, para que todos no mundo romano fossem registrados em um censo. Muitos de nós estamos familiarizados com esse detalhe da história do nascimento de Jesus, pois foi isso que levou Maria e José a Belém — em cumprimento à profecia de Miqueias 5.2-5a. Mas também é digno de nota porque demonstra o considerável poder de Augusto como imperador. Ele profere uma palavra, e todos devem observá-la. Ignorá-lo não era uma opção.
Ao contrário do imperador, era fácil não notar Jesus. Seu nascimento, que foi profetizado e era há muito esperado, contrasta intensamente com o poder de Augusto. Jesus nasceu em circunstâncias humildes e obscuras, fáceis de ignorar. À medida que a narrativa do Evangelho se desenrola, em meio a ela há pessoas capazes de reconhecer Jesus como Deus, mas estas são apenas umas poucas escolhidas. O fato é que a encarnação é algo fácil de ignorar — e muitos a ignoram sem sequer perceber.
Se quisermos ser pessoas que veem e reconhecem a presença encarnada de Deus em nossa vida e no mundo, o que devemos fazer? Isso me lembra de uma vez em que perdi uma lente de contato em um grande saguão de hotel. Pisquei, senti uma sensação estranha em meus olhos e, antes que pudesse perceber, minha lente de contato havia caído em algum lugar daquele carpete estampado e brilhante do saguão.
Eu congelei, procurei minha lente e tentei evitar que outros pisassem nela inadvertidamente. Uns dois funcionários do hotel ficaram com pena e me ajudaram. Para meu alívio, finalmente a encontramos oculta embaixo de uma cadeira próxima. Essa experiência me ensinou que, quando você está tentando perceber algo que passa facilmente despercebido, uma estratégia que ajuda é parar, olhar mais de perto e arrumar outros que auxiliem você nessa busca.
E se nós, como povo de Deus, parássemos e diminuíssemos o ritmo o suficiente para olharmos de perto e apreciarmos a beleza da encarnação? O fato de que o Verbo se fez carne e entrou em nosso mundo como uma criança, para viver "entre nós", é uma boa notícia para um mundo exaurido (Jo 1.14)! Contudo, se não fizermos a opção intencional de parar e olhar com atenção, também podemos perder a oportunidade de ver de fato Jesus, que, embora esteja silenciosamente oculto, está presente em cada momento de nossa vida — mais ou menos como uma pequena lente de contato, que passa despercebida em meio ao vai e vém de pessoas a caminho de fazer outras coisas.
E se optássemos por cultivar uma consciência da presença encarnada de Deus ao nosso redor? E se ajudássemos uns aos outros a fazer isso como comunidade? Que possamos desejar esse tipo de vida, que nos permite perceber a encarnação, parar e ver uma nova vida e esperança, mesmo quando ela surge em uma manjedoura.
Tracey Gee é coach e consultora na área de desenvolvimento de liderança. Ela é autora de Mark (Alabaster Guided Meditations) e co-autora da obra More Than Serving Tea.
Reflita sobre Lucas 2.1-7.
(Opção: leia também Miqueias 5.2-5a e João 1.1-18.)
O que a simples descrição do nascimento de Jesus, em Lucas 2.1-7, nos transmite? Como ela pode ser surpreendente? Como se encaixa [no todo]? Ore, expressando sua resposta ao humilde nascimento de Jesus e à beleza da encarnação.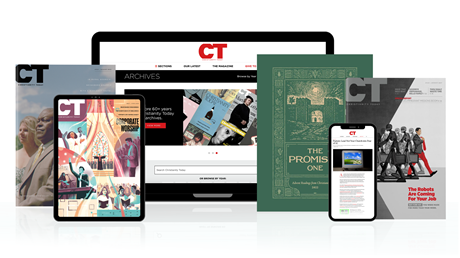 Subscribe to Christianity Today and get access to this article plus 65+ years of archives.
Home delivery of CT magazine
Complete access to articles on ChristianityToday.com
Over 120 years of magazine archives plus full access to all of CT's online archives
Subscribe Now
Silenciosamente oculto
Silenciosamente oculto