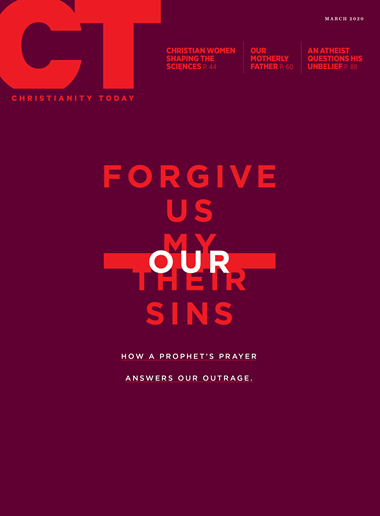 Read CT anywhere you go.
Subscribers have full access to CT's digital archives, including special issues. Download a PDF of this issue, or browse individual articles below.
About This Issue
This month's cover story examines the power of communal confession to heal the church's—and society's—deepest divisions. But pastor and writer Jeff Peabody doesn't point to the early church or to liturgical traditions as the model for how we should pray; he turns to the famous ancient prayer of Daniel at the end of Israel's long Babylonian exile. The prayer upends our typical notions of what it means to "speak prophetically," and the implications for our fractious cultural and political moment are striking.